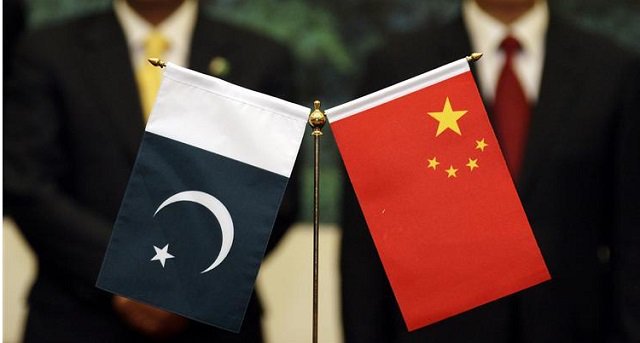 ---
ISLAMABAD:
The joint statement released by China and Pakistan marking the visit of Prime Minister Shehbaz Sharif to Beijing is a comprehensive overview of economic and diplomatic ties between the two countries.
In a 47-point communique, both sides have brought up all issues of mutual interest worthy of in-depth analysis. In this limited space, I will address four points, particularly on the socioeconomic front. According to the numbers available publicly, the China-Pakistan Economic Corridor (CPEC) has already brought $46 billion worth of capital to Pakistan including concessionary loans, commercial debt and investment with state guarantees.
Everyone is now talking about CPEC-II, in which we should focus on private sector engagement between the two countries.
The second phase is built on the presumption that Chinese industries could be relocated to Pakistan and joint ventures can be created. The plan was to build Special Economic Zones to attract Chinese manufacturers to work together with Pakistani firms. Limited progress has been made on this front.
Some of the priority sectors which have been highlighted earlier include textile, footwear, pharmaceutical and IT. In each of these sectors, incentives need to be realigned with performance. For example, we have already lost significant foreign direct investment (FDI) in the pharmaceutical industry because of excessive price controls.
On the other hand, the recent surge in production and exports of the footwear sector of Pakistan is a good omen.
By allowing duty-free imports of Chinese raw material (thanks to the free trade agreement – FTA), Pakistani footwear manufacturers have upgraded their production. They are already exporting to North America and Europe and have made a target to achieve $1 billion in export earnings by 2026.
Secondly, China and Pakistan have already a fully functional FTA (Phase-I) in place since 2007, which was revised in 2020 (Phase-II).
In FY22, total trade volume between the two countries reached $20 billion, out of which Pakistan's exports to China were less than $3 billion, and its imports from China were $17.2 billion. In the last 10 years, Chinese exports to Pakistan have exceeded $150 billion.
While trade deficit on its own is not necessarily harmful, and it indicates the respective levels of competitiveness, this has been raised many a time by Pakistan's private sector.
China is open to increasing imports, but Pakistan's productive capacity and value addition are limited.
Top three exports of Pakistan to China in FY21 were cotton ($823.9 million), copper ($787.9 million) and cereals ($381.2 million). This is a clear indication that we are exporting commodities, while the Chinese industry is doing value addition and making considerable profits by exporting to the world markets including us.
Thirdly, a major highlight of the PM's visit is Pakistan's pitch to attract Chinese investment in ML-I project, a 1,733-kilometre railway line, to upgrade the entire infrastructure.
Learning from the Chinese investment in Lahore's Orange Metro, which cost $1.6 billion through a Chinese loan, one needs to be cautious. Any such projects should be commercially viable even in the long run.
In the Metro project, the price per passenger is significantly less than the operational cost.
One hopes that the Planning Commission has considered the long-term economic feasibility while seeking $10 billion of fresh Chinese loan for the ML-I project, the cost of which has already risen significantly from an initial estimate of $6.8 billion.
More transparency is needed to understand terms and conditions of this project.
Fourth, there is a wider challenge of poverty alleviation and how CPEC can help create jobs for Pakistanis.
The joint statement lauded the Chinese miracle of lifting 800 million out of poverty. In the same paragraph, it mentions how Pakistan seeks Chinese help through the Benazir Income Support Programme.
It is truly an ironic comparison. No country has lifted people out of poverty through dole-outs. China did it through hard work, increasing labour productivity, improving competitiveness and meeting the world's demand.
While cash grants offer some degree of social protection, the best social protection mechanism is the creation of gainful jobs.
With more than 30% of graduate unemployment in Pakistan, we are clearly failing to create jobs, which is not the responsibility of the government alone. We need a radical make-over of our investment in education.
This short overview of China-Pakistan economic relations, covering industrialisation, trade, investment and education, suggests that Pakistan needs to overhaul its productive capacity and skills development to gain advantage from the infrastructure and FTA that dominate China-Pakistan economic ties.
Otherwise, Pakistan's government, private sector and public at large will remain net losers.
A tentative hypothesis is that while Chinese investment through CPEC is potentially helpful for Pakistan's industrialisation, our bilateral trade pattern might be contributing to de-industrialisation.
The writer is founder of PRIME, an independent economic policy think tank based in Islamabad
Published in The Express Tribune, November 7th, 2022.
Like Business on Facebook, follow @TribuneBiz on Twitter to stay informed and join in the conversation.
COMMENTS
Comments are moderated and generally will be posted if they are on-topic and not abusive.
For more information, please see our Comments FAQ