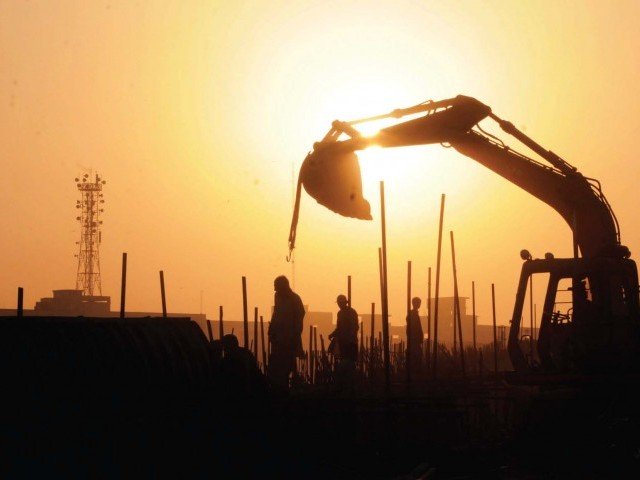 ---
LAHORE:
Karachi's business community is losing hope over the city's battered infrastructure, which according to them has now become a hurdle against industrial growth.
Considered to be the country's financial and economic hub, Karachi generates an estimated revenue rang- ing between 12 to 15% of the national GDP annually. It is also the powerhouse of manufacturing human resource in Pakistan. Below- par infrastructure, however, prevents the city from living up to its true potential.
"The city has continued to expand without any proper planning. As a result, a sprawling cluster of illegal housing schemes, commonly known as 'Katchi Abadis' have emerged on Karachi's map creating a huge civic mess," said Baber Khan, Central Chairman of the Pakistan Hosiery Manufacturers and Exporters Association.
"Though the city's population and industries are growing, the industrial sector is not developing and there is a little room to es- tablish any new Small and Medium sized Enterprises (SMEs)," said Khan, adding that "only large-scale industries have some limited room to grow, although the city's dilapidated infrastructure remains a pain-point even for them." "Many SMEs are considering shifting to or expanding their existing operations in Punjab as the province provides much better infrastructure and, law and order," he observed.
"I am also planning to expand my business to Punjab mainly due to the bad civic infrastructure and law and order situation in Karachi. Besides, the price of real estate in Punjab is much lower while everyday it is becoming more and more impossible for us to purchase new land in Karachi's industrial areas," elaborated Khan.
Despite it being host to some of the biggest businesses in the country, the entire corporate sector, the stock exchange, industries of immense strategic importance, Karachi's infrastructure has continued to deteriorate becoming almost unliveable. Every monsoon, the rains wreak havoc on the city, choking ineffective water drainage systems with garbage that was never properly disposed to begin with, he lamented. As per suggested figures, Karachi produces nearly 16,500 tonnes of solid waste a day, most of which ends up on the streets, in the sewers or in storm water drains. "Fixing some of its key issues will help industries based here grow and exhibit a positive image of the city to international investors," he emphasised. Capital Markets Expert and Former Managing Director of the Lahore Stock Exchange, Aftab Ahmad Chaudhry said, "Karachi has been facing these issues for decades but the situation is at the worst point now." "The city adds to the business community's depression at a time when the cost of production is seriously high," Chaudhry told The Express Tribune. "The people of Karachi had high hopes from PTI's government, but it failed on both the political and administrative fronts. Sindh must provide an enabling environment by taking ownership of the province as is seen by other provincial governments," he suggested.
COMMENTS
Comments are moderated and generally will be posted if they are on-topic and not abusive.
For more information, please see our Comments FAQ