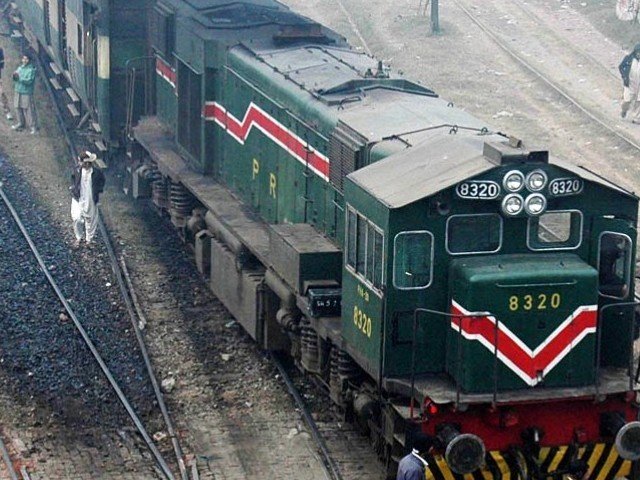 ---
ISLAMABAD:
The government on Tuesday approved China-funded Karachi Circular Railway (KCR) project at a cost of Rs292.4 billion, which was 44% higher than initial estimate, after it managed to thwart boycott of meeting by the Economist Group, which was protesting against discrimination. Central Development Working Party (CDWP), in its meeting, referred the KCR project to Executive Committee of National Economic Council (Ecnec) for approval. Its cost includes a Chinese loan of Rs263 billion, or $1.1 billion, under China-Pakistan Economic Corridor (CPEC) framework.
Last government of Pakistan Tehreek-e-Insaf (PTI) had approved financing structure of the project based on public-private partnership (PPP) mode. But current coalition government has instead decided to take a Chinese loan of $1.1 billion to implement the project on model of Lahore Orange Metro Line. CDWP meeting was crucial for the federal government and Sindh government, as they were keen to pitch the project to Chinese authorities during this week's meeting of CPEC Joint Cooperation Committee (JCC). Planning Minister Ahsan Iqbal negotiated with the Economist Group and sought more time for meeting its demand, as the group had threatened to force postponement of CDWP meeting.
The government had failed to fulfill its promise to award 150% executive allowance to officers of the group, as the allowance has only been given to blue-eyed bureaucrats by compromising on principles of fairness and equity. In the budget, Pakistan Administrative Service (PAS) group got the 150% executive allowance, but many other service groups including Foreign Service, Commerce and Trade, Inland Revenue Service and Customs Service were excluded. As a result, serious discrepancies have surfaced in their salaries and people doing less work are now receiving more monetary benefits. Planning minister assured the Economist Group that its reservations would be addressed once Finance Minister Ishaq Dar returned from a foreign trip.
The Economist Group has given a second five-week deadline to the government, although its first deadline of 10 days ended on Monday without yielding any results. KCR scheme, under CPEC framework, will be executed and operated by the government of Sindh through Karachi Urban Transport Corporation. Right of Way of KCR will be handed over to the Sindh government. The project envisages construction of a 44-kilometre-long dedicated track. However, loan repayment plan has not been shared by the Sindh government, since the project is not financially viable and it will only be able to meet its operation and maintenance expenses.
Ahsan Iqbal has set up a committee that will review cost and scope of the project. CDWP meeting was informed that the project was expected to serve 457,000 passengers per day, which was expected to increase to 1 million in future. The project will deploy electric trains and will be operational for seven days a week and 17 hours a day. Thirty stations will be constructed along the corridor covering densely populated areas of the city. KCR project was earlier included in CPEC framework and concurrence was accorded in sixth JCC meeting held in Beijing on December 29, 2016. PC-1 for revival of KCR was approved by Ecnec on October 6, 2017 at a cost of Rs207.5 billion. Revised cost is Rs91 billion, or 44%, higher, which has been worked out on basis of exchange rate of Rs230 per dollar.
However, the government did not give sufficient time to review the project. Against requirement of 35 days to process PC-I and submit working paper for consideration of CDWP, only one day was given for appraisal of PC-I. The federal government will not fund the project and Sindh government will service foreign loan from its own resources. In January this year, PublicPrivate Partnership Authority (PPPA) board approved financing model of KCR under which around Rs90 billion would be given in subsidies to complete the project in partnership with private sector. KCR was part of Rs739-billion Karachi Transformation Plan that the previous federal government promised to deliver in three years but was never implemented.
COMMENTS
Comments are moderated and generally will be posted if they are on-topic and not abusive.
For more information, please see our Comments FAQ