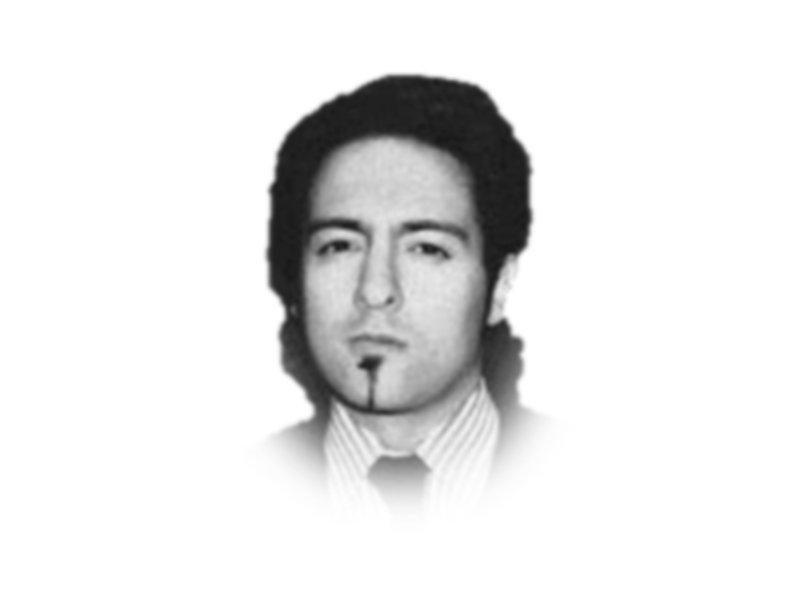 ---
The yearly 2022 summit of the Shanghai Cooperation Organisation (SCO) — a Eurasian political, economic, and security organisation — took place on September 15-16 in Samarkand, Uzbekistan under the chairmanship of Uzbek President Shavkat Mirziyoyev. Priority areas highlighted for the SCO in 2023 included enhancing the authority of SCO, striving towards region-wide peace and poverty-mitigation with food and water security. More intense trade between SCO members via the removal of trade barriers, aligning regulatory regimes and digitalisation of customs processes were also explored. SCO members represent nearly half the globe's population, a quarter of our planet's GDP and roughly 80% of Eurasian landmass.
The SCO Charter enhances regional peace and stability, and regional linkages in the economic, infrastructure, trade and cultural arenas, neatly aligning with Islamabad's aspiration for boosting economic connectivity and regional peace.
The 22nd Summit of SCO took place at a highly time sensitive moment. It is the first summit after Russia's attack on Ukraine and the Taliban takeover of Afghanistan. The Samarkand Declaration of the 22nd Summit of SCO's Council of Heads of State importantly appealed for further cooperation among SCO member countries with a focus on countering terrorism, extremism and separatism, especially important for Pakistan given the renewed TTP threats as the Afghan Taliban turn a blind eye. Pakistan endures militancy sponsored from the Afghan soil.
In terms of regional security, the SCO is an emerging security bloc where Pakistan has an historic opportunity to acquire the support of all SCO members in its counter-terrorism initiatives. SCO states are duly cognizant of Pakistan's contributions and sacrifices to contain regional radicalisation. The SCO Charter endorses the generational vision of Quaid-e-Azam for peaceful co-existence amongst all castes, creeds and religions. Hence, the Samarkand Declaration emphasised the importance of the consistent implementation of the Program of Cooperation of the SCO Member States in Countering Terrorism, Separatism and Extremism for 2022-24, signed in 2021.
During the SCO Summit, Prime Minister Shehbaz Sharif met key heads of the member states — Uzbekistan, Türkiye, China, Iran and Russia. The SCO's Pakistan delegation accentuated convergence that discards conflict and promotes peace at a regional and global level. Pakistan must further leverage the SCO to project its 'soft power'.
By virtue of being at a geopolitical epicentre, Pakistan is the gateway of major global economies and emerging regional markets. It is a major artery in the new geopolitical order of Eurasia, and its being a strategic nerve centre suits great powers converging with strategic interests. Pakistan must better utilise, position itself and negotiate its national interests using emerging realities like energy, trade and investment, infrastructure and development aid (especially after the flash floods) to further its regional agenda, connectivity needs, and geopolitical and geo-economic heft in a befitting manner.
For Pakistan, the SCO must become a more active cooperative forum. In lieu of the devastating floods, via the SCO Pakistan can request economic assistance from major powers and further flourish through trade and investment. Owing to the floods in Pakistan, 33 million people have been displaced; 1,600 have lost their lives; over 10,000 have been wounded; and huge agricultural land and crops worth $50 billion have been destroyed. SCO members must offer humanitarian relief to Pakistan vis-à-vis the rehabilitation of flood-affected areas. Pakistan's PM requesting the SCO to make Pakistan-specific climate action plans is a move in the right direction.
Food, water and health security is another domain where Pakistan envisages increased collaboration among SCO states. Pakistan is ravaged by the most devastating economic cataclysm in lieu of the flash floods and torrential rain. Climate change will likely increase intense rainfall in Pakistan. Islamabad must now quantify its specific national aid requirements synergised with the SCO Charter and imperatives.
In previous SCO meetings Pakistan recommended regional trade in local currencies to bolster regionalism and economic progress. The recent sanctions on Russia already have China, Russia and India trading and executing payments in their own currencies as our world is increasingly divided into regional power blocs. As regional gravitational centres gain prominence expect the Chinese renminbi, the Indian rupee and the Russian ruble to gain traction with local clearing houses, money settlement for Eurasian trade, commodity deals and development of infrastructure.
China, India, Russia and Pakistan along with four Central Asian Republics stated that they "had agreed a roadmap for the gradual increase in the share of national currencies in mutual settlements". Russian gas manufacturer Gazprom stated that Beijing will pay for half its Russian gas supplies in rubles and half in Chinese yuan abandoning the former euro and US dollar denominated benchmark currency for global oil trade. As Pakistan's rupee fluctuates, its trade with Russia, China and Central Asian Republics will inevitably be explored in national currencies.
The SCO includes both Pakistan and India as members and can therefore act as a leading forum to endeavour to resolve the Kashmir dispute between India and Pakistan which keeps South Asia at a knife's edge of war. In order to dislodge CPEC, India is promoting separatism, extremism and terrorism in different parts of Pakistan which runs anathema to the basic spirit of SCO. Here again, SCO participants can urge diplomatic restraint by India.
Pakistan must further lobby the SCO to promote an arms race deterrence, especially in lieu of India's unprovoked BrahMos missile launch into Pakistani territory. Islamabad must convince regional countries to apply pressure on India to cooperate in a partnership for peace and regional stability in South Asia aligning with SCO's scope and remit.
The SCO has the scope to do and become much more than its current incarnation and it is hoped that with the passage of time as a forum it will realise its full potential.
Pakistan can position its hard and soft power diplomacy at the SCO by brokering regional security and stability pursuing multi-polarity at a diplomatic level and economic progress at the state level reaping the merits of globalisation. There are numerous similarities in the SCO Charter and Islamabad's foreign policy. As one of its permanent members, Pakistan has assumed a crucial role at this forum. Pakistan's aspirations for SCO mobilise the Shanghai Spirit to fortify the forum's mandate while minimising the perils of conflict.
Published in The Express Tribune, October 7th, 2022.
Like Opinion & Editorial on Facebook, follow @ETOpEd on Twitter to receive all updates on all our daily pieces.
COMMENTS
Comments are moderated and generally will be posted if they are on-topic and not abusive.
For more information, please see our Comments FAQ