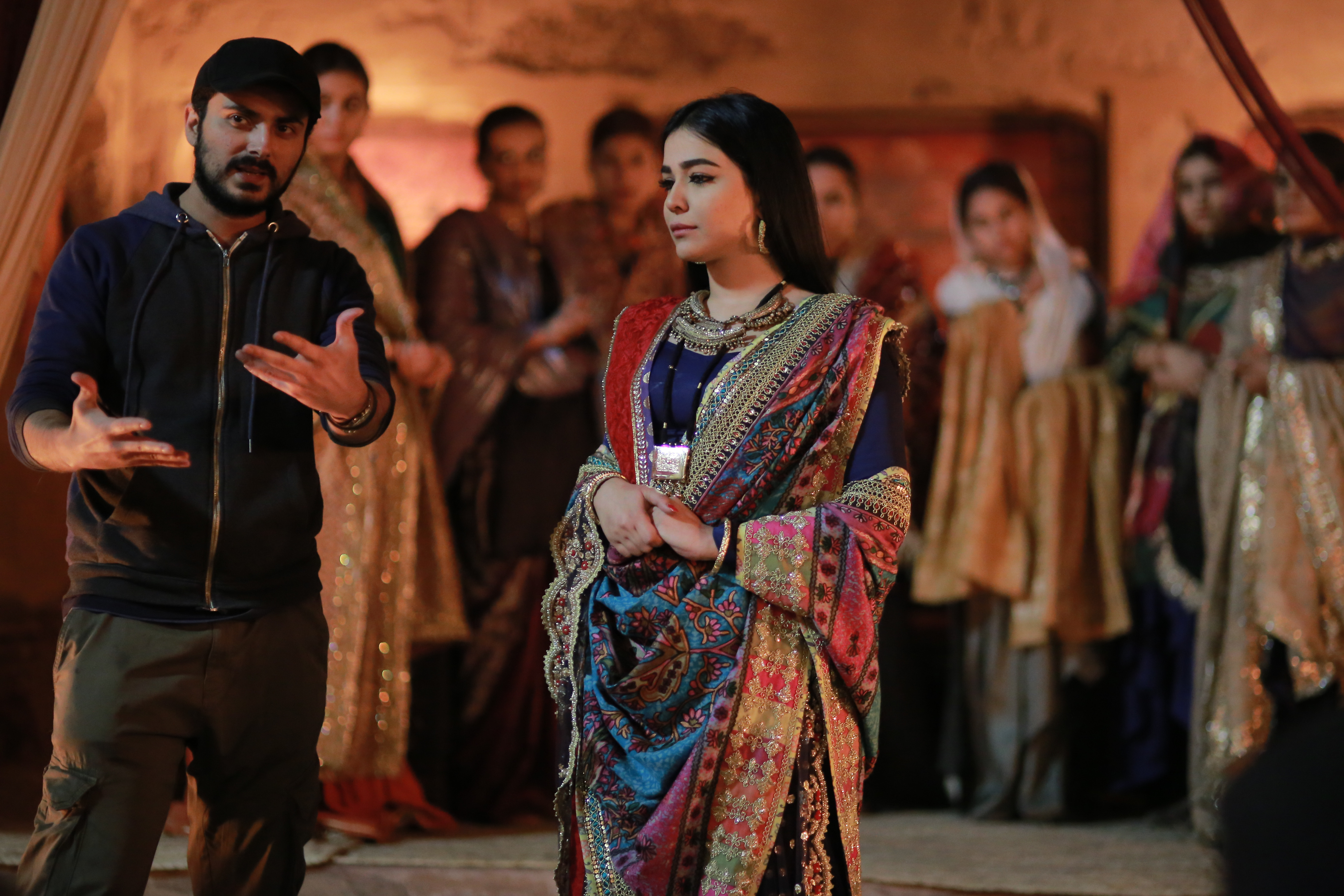 ---
Going back to his roots: Bilal Lashari talks about making 'Pakistan's biggest film'
The acclaimed filmmaker talks about flipping the script on Punjabi films to make cinema great again
---
KARACHI:
The Pakistani cinema is in recession.
There are many reasons why this bold claim rings true. The post-Covid era has hit the film industry hard; from decreased number of cinemagoers to overused narratives gracing the screens time and again, along with the infamous foreign releases hitting the screens at prime slots – the list of why Pakistani films can't seem to work grows endless.
From Waheed Murad's quintessential chocolate boy avatars to Shaan's dhoti-clad, a gandasa-holding knight in the shining armour to Ahmed Ali Akbar's gun-wielding antagonist, we have come a long way. And while others are trying to find contemporary ways of making it to the top, Bilal Lashari is going back to his roots.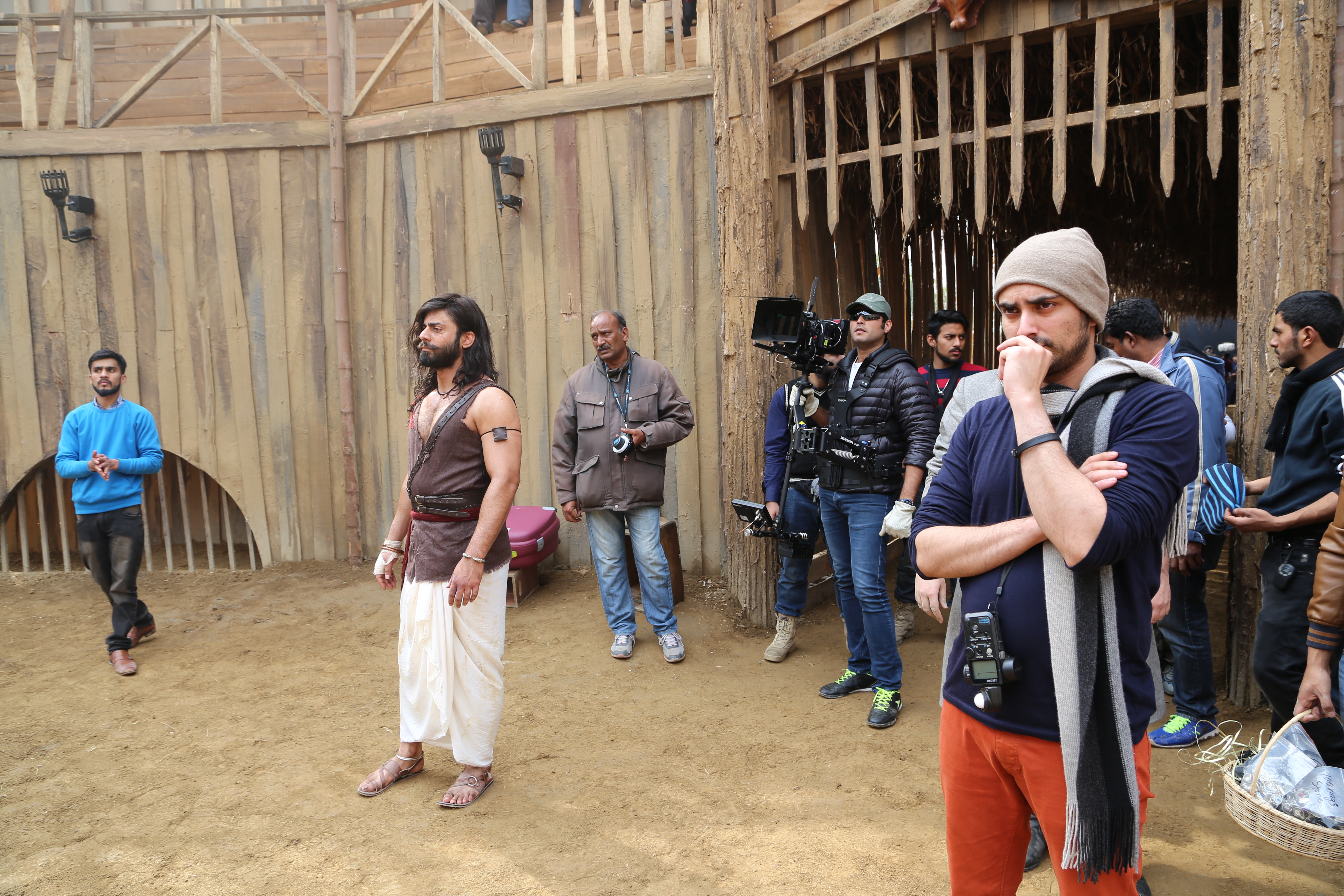 As a handful of films make it big, there's one movie that has been on almost everyone's radar for several years now; The Legend of Maula Jatt, which will finally hit cinema screens this month, hopefully to what many predict packed halls. Nine years, three set remakes and several delays later, Lashari is all set to present his baby to the world – one that he nurtured and gave a better part of his filmmaking career to.
"I was always very intrigued by the Punjabi gandasa genre," the 38-year-old told The Express Tribune over a Zoom call. "I wasn't a fan of this particular genre. I had not religiously watched these films but only seen bits and pieces. I always thought that this could turn out to be really cool if done right. At that time, some blamed the same Punjabi gandasa culture for the downfall of Pakistani cinema; many claimed this kind of storytelling has driven the audience away from theatres."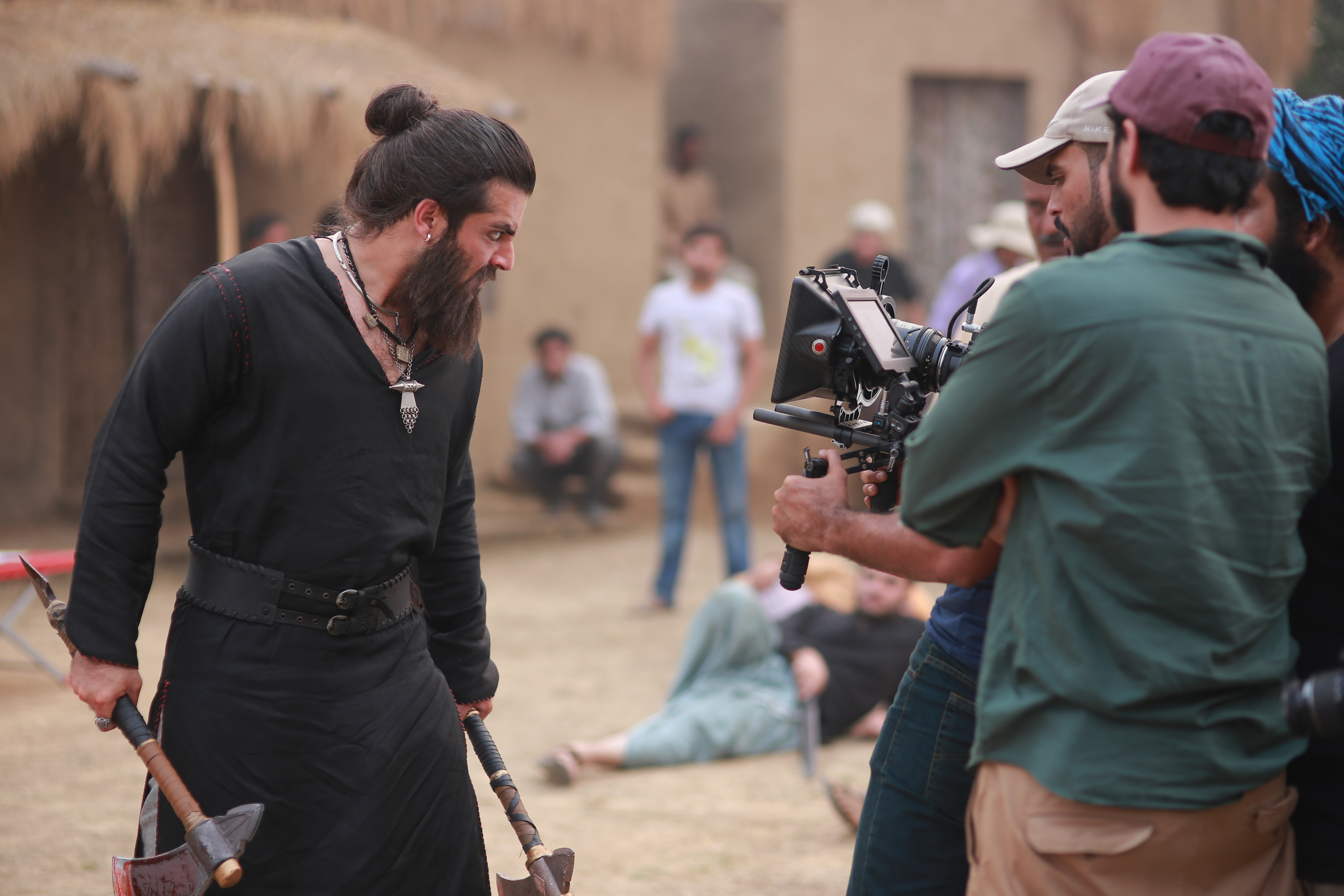 Lashari's first directorial venture, Waar, received ample praise from fans and critics alike. The Shaan Shahid-starrer was touted to be a hit, thanks to its strong plot and a star-studded cast. "When Waar came out, which was a box office hit, I remember there was a headline, 'From Maula Jatt to Waar'. There was a story about how we have come a long way from the same old films, how we are now open to experimenting more. That's when I thought that it'd be really interesting to just flip the script, go back to our roots. It became a personal challenge as well. I wanted to work on my reinvention and that's how The Legend of Maula Jatt birthed."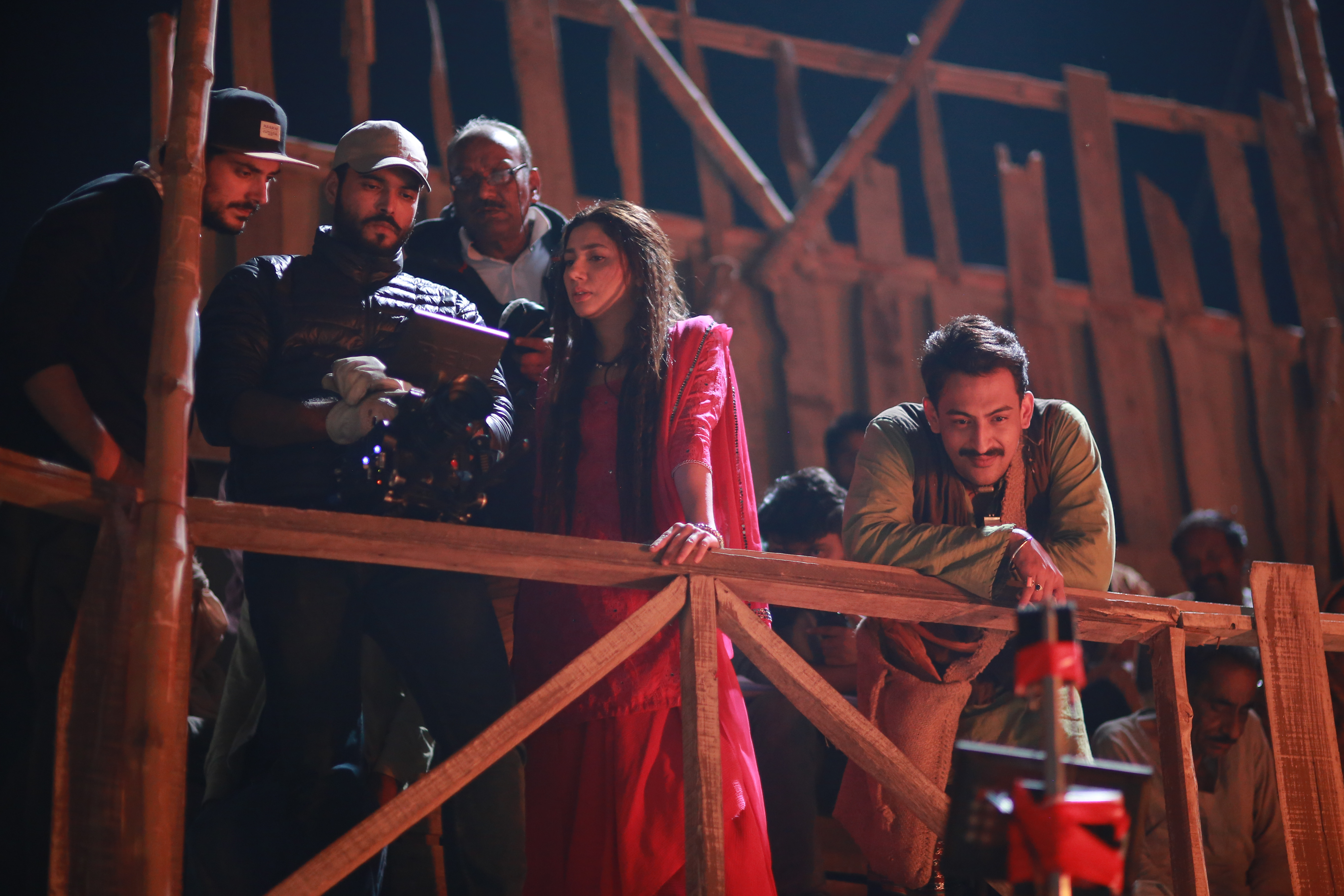 Acknowledging Maula Jatt as a "huge" franchise, Lashari recalled diving right into the preparations for a grand remake, knowing there could be no mistakes. "We are deeply embedded into our popular culture. We have memorised the dialogues. But not just fans, anyone who hasn't seen the original would be able to understand the remake. It's a huge challenge to work on something that people had written off for multiple reasons."
He added, "For instance, you aren't actually competing with the original film but the idea of those films. Most of them weren't the best films, many of them were B-grade productions. But the idea was so great that they went on to become larger-than-life. There is no other option than to make it so big that it just doesn't fail. This film has taken a decade of my life."
Friends turned star-studded cast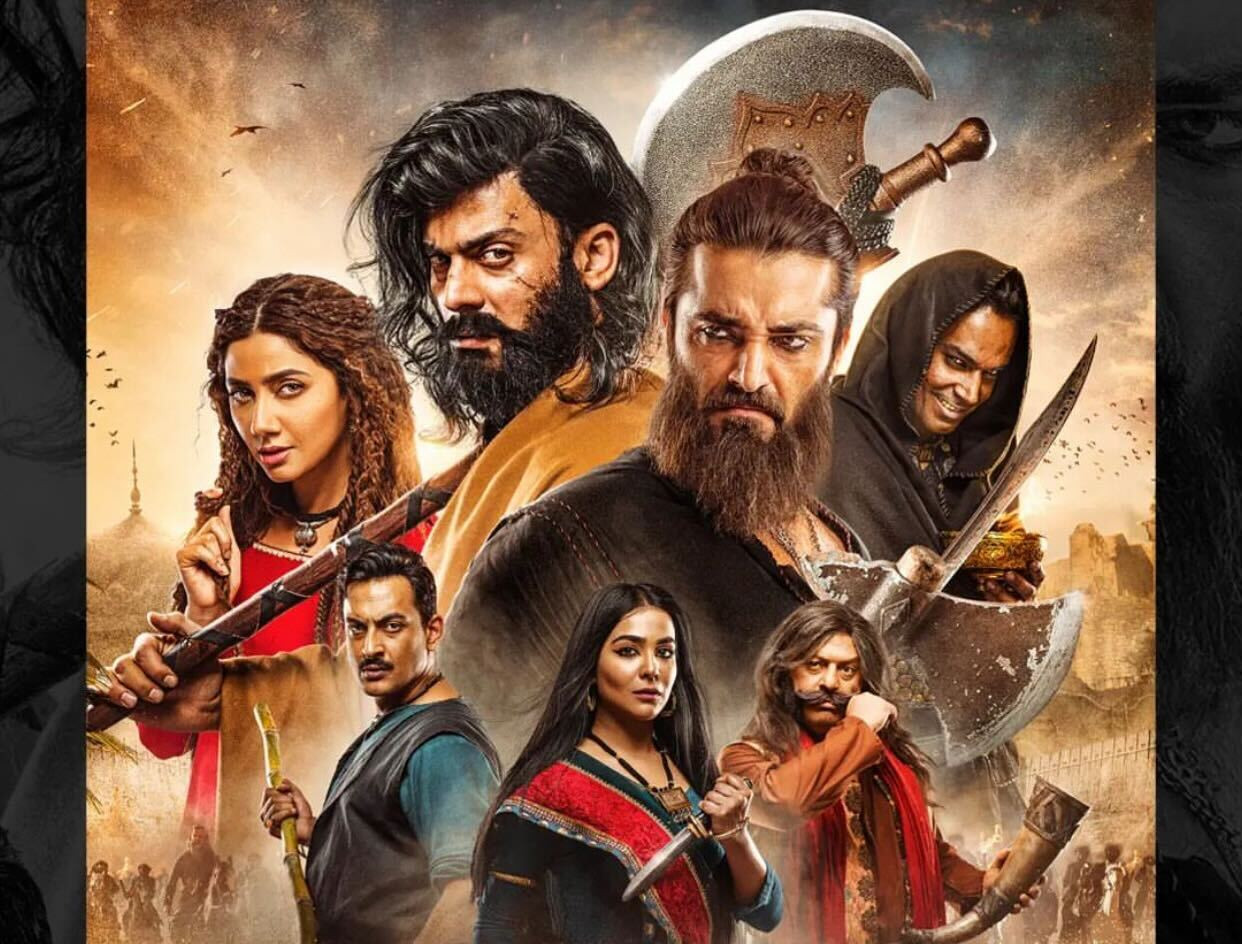 The Legend of Maula Jatt stars one of the biggest casts any Pakistani film has ever seen. Lashari brought together Fawad Khan, Mahira Khan, Hamza Ali Abbasi, Humaima Malick, Gohar Rasheed, Ali Azmat and Faris Shafi on one screen – a crown not many can wear. But for the acclaimed filmmaker, it wasn't a set of superstars working on one project; it was a group of friends coming together for an idea, that eventually propelled into a dream cast.
"For the audience, it feels like it is a big, ensemble cast. For me, it's just friends working together that I knew would be right for this film," Lashari laughed. "Fawad and I went to the same school, we've worked in the past, we've known each other for years. The same goes for Hamza, we've been best buddies for the last ten or more years. We were in Islamabad at the same time. Hamza wasn't even famous back then. Waar, Pyaray Afzal hadn't come out. He wasn't the big Hamza Ali Abbasi. That's when I thought he would be apt to play Noori Naath."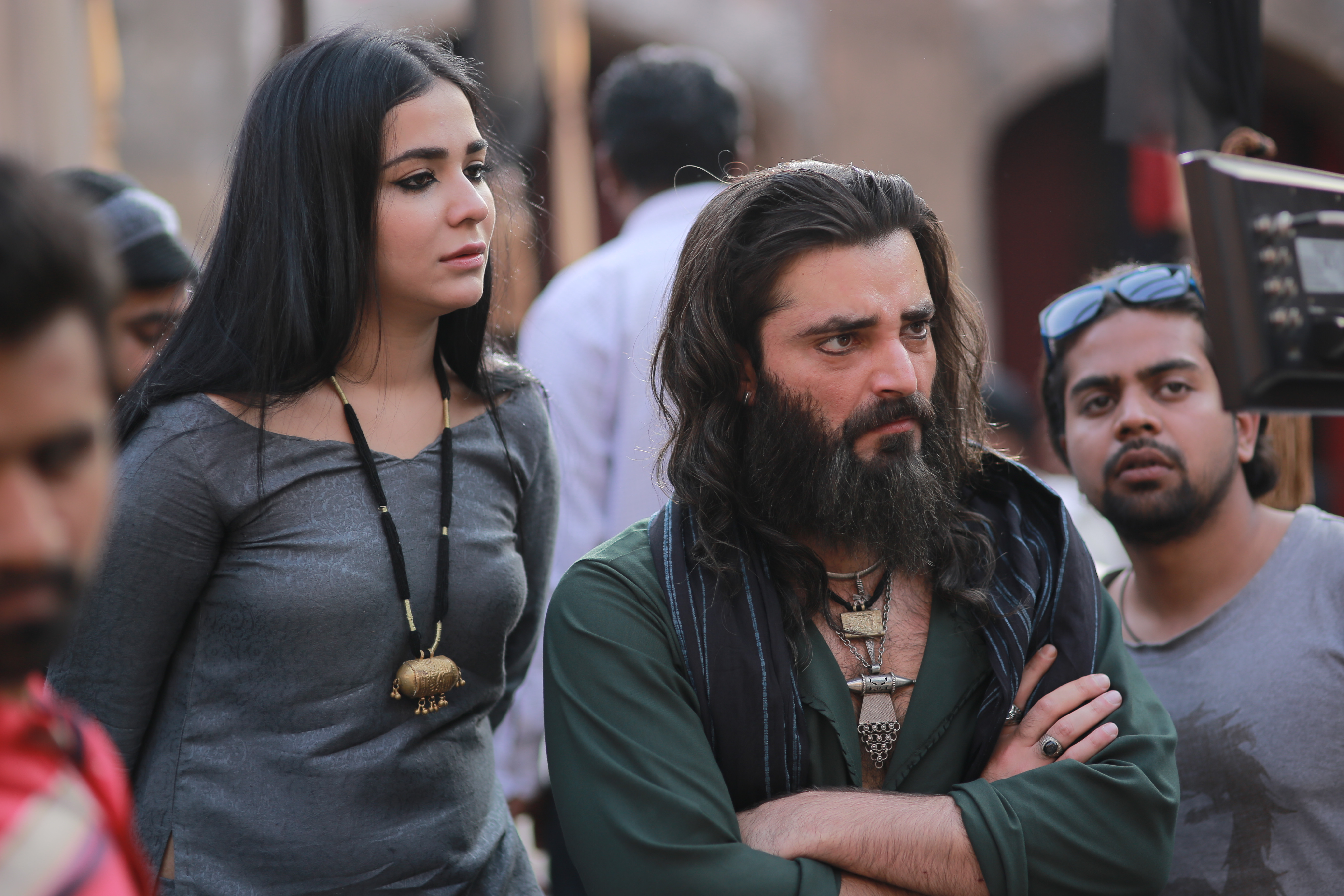 "Similarly, I had imagined Fawad as Maula Jatt when he wasn't this big a superstar. I just knew they would work great together, so I paired them up. Then eventually, both of them just became these great actors and superstars in every sense of the word. In my own universe, I would like to believe that it all happened because of Maula Jatt. It was as if fate would have it."
The director added even Shafi was roped in thanks to his tight bond with the rapper and his superstar singer, Meesha. "Even Faris was cast before he became really big! Gohar, too, became a phenomenon after he signed Maula Jatt. We all joke about it on set, 'Hey, I can make or break you!" He laughed, "It was great, though. A bunch of friends coming together for a project. In Lollywood, we have this term, 'Oh, the director's eye or his approach'. I felt excited knowing that I had brought this great group of actors together onscreen."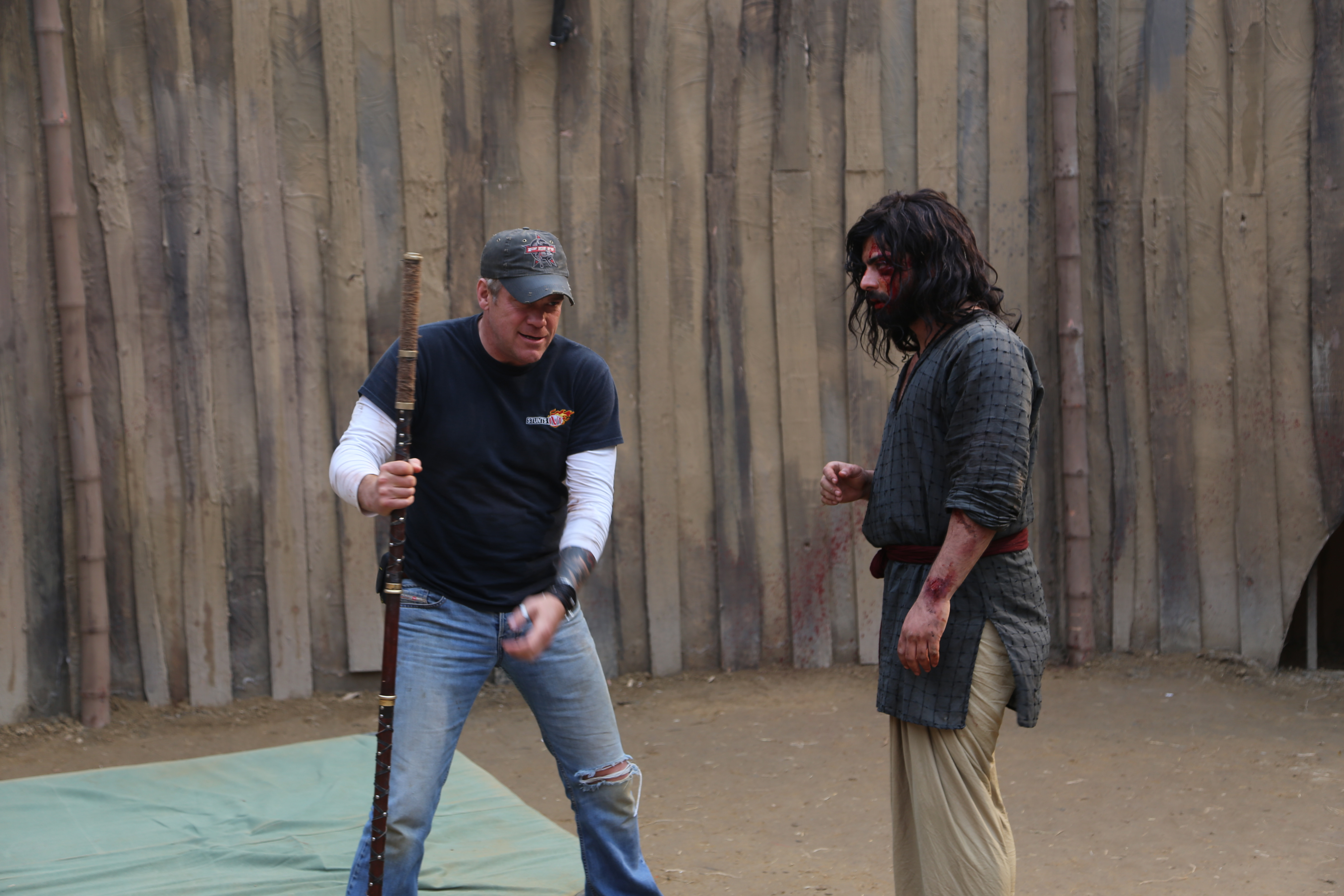 The filmmaker went on to discuss how the cast underwent a severe transformation for the film. However, it was the Khoobsurat star who had to work the hardest. "Fawad's role was the toughest among everyone. He's Maula Jatt. He had the most shooting days; he had the most scenes in the film. For him, it was a task to put on that weight and maintain it. I had also asked Humaima to gain weight for the role because I thought that would look better onscreen."
The director then added how the cast, apart from the physical transformation, had to prep a lot for the action sequences. "We had a stunt and an action team come into the country. The said team comprised stuntmen and stunt coordinators. They worked with the actors and it was tough, you know."
Lashari added that it was important for every actor to hold their own in the film. "This is a big, big film. The actors themselves are huge stars. The production cost of this project is massive. So, no one really walked on the set feeling like they were on top of the world. They were actually really nervous," the director chuckled. "Like I've mentioned earlier, in the world of Maula Jatt, there are no superstars. The film is bigger than everyone. That's what made it challenging and fun."
The Mahira-Fawad equation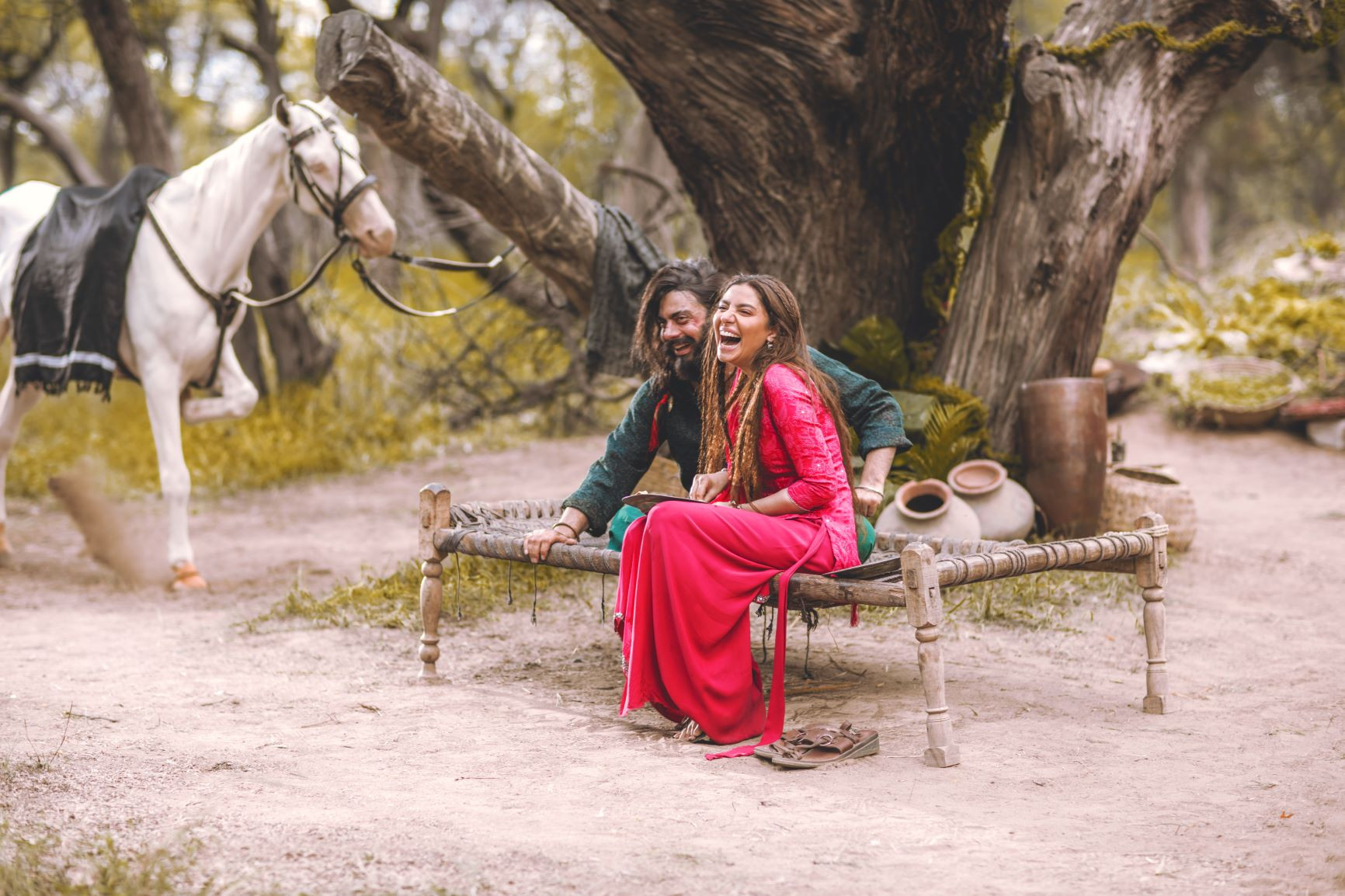 One of the reasons why fans are anxiously waiting for the film is because Lashari has finally reunited industry sweethearts, Mahira and Fawad after a decade. The obvious chemistry of Maula and Mukkho seems impossible to miss in the two trailers. However, for the director, it was Khan and Abbasi's chemistry that mattered more.
"The Legend of Maula Jatt isn't a romantic film," Lashari asserted. "It's primarily a film intense and dark, which revolves around revenge, about the rivalry between Maula and Noori. I mean, of course, Fawad and Mahira have their own story. There's only a limited space between a love story. But I didn't want to force Fawad and Mahira's fairy-tale. For me, less has always been more; so Mahira's role is imperative, but it isn't the focused storyline. Mukkho is an important part of Maula's life but she adds another flavour to his story."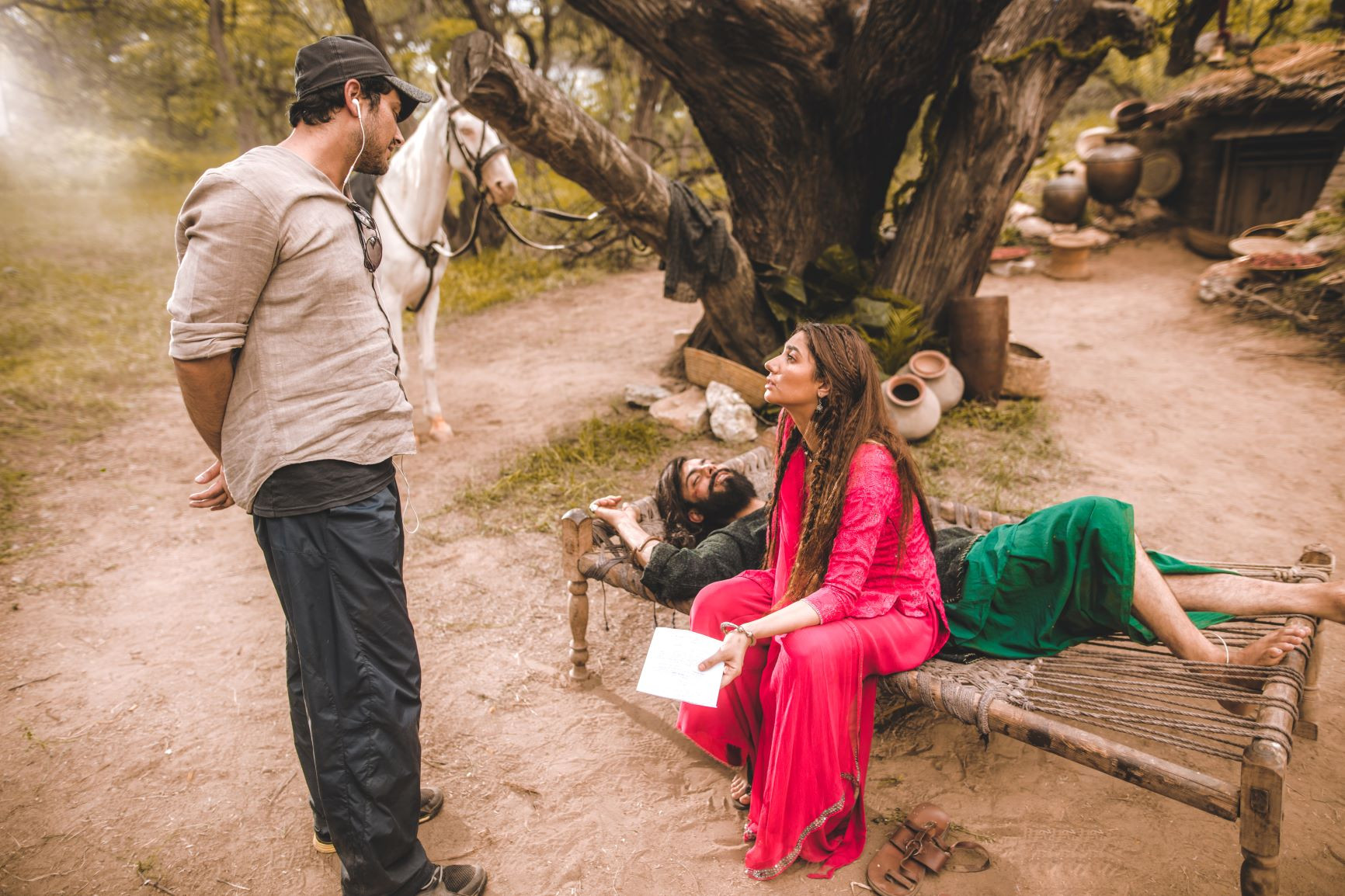 He added, "Since the film is really intense, you need playfulness at places. That's really where Mahira comes in. If she wasn't in the film, it'd be too dark. She's the counterweight. So, people who are just counting on Mahira and Fawad's chemistry to watch the film, well, this film is more than that. Each character in this film is a part of this huge canvas that is The Legend of Maula Jatt. There are so many characters in this film that the audience will take home with them."
The larger-than-life sets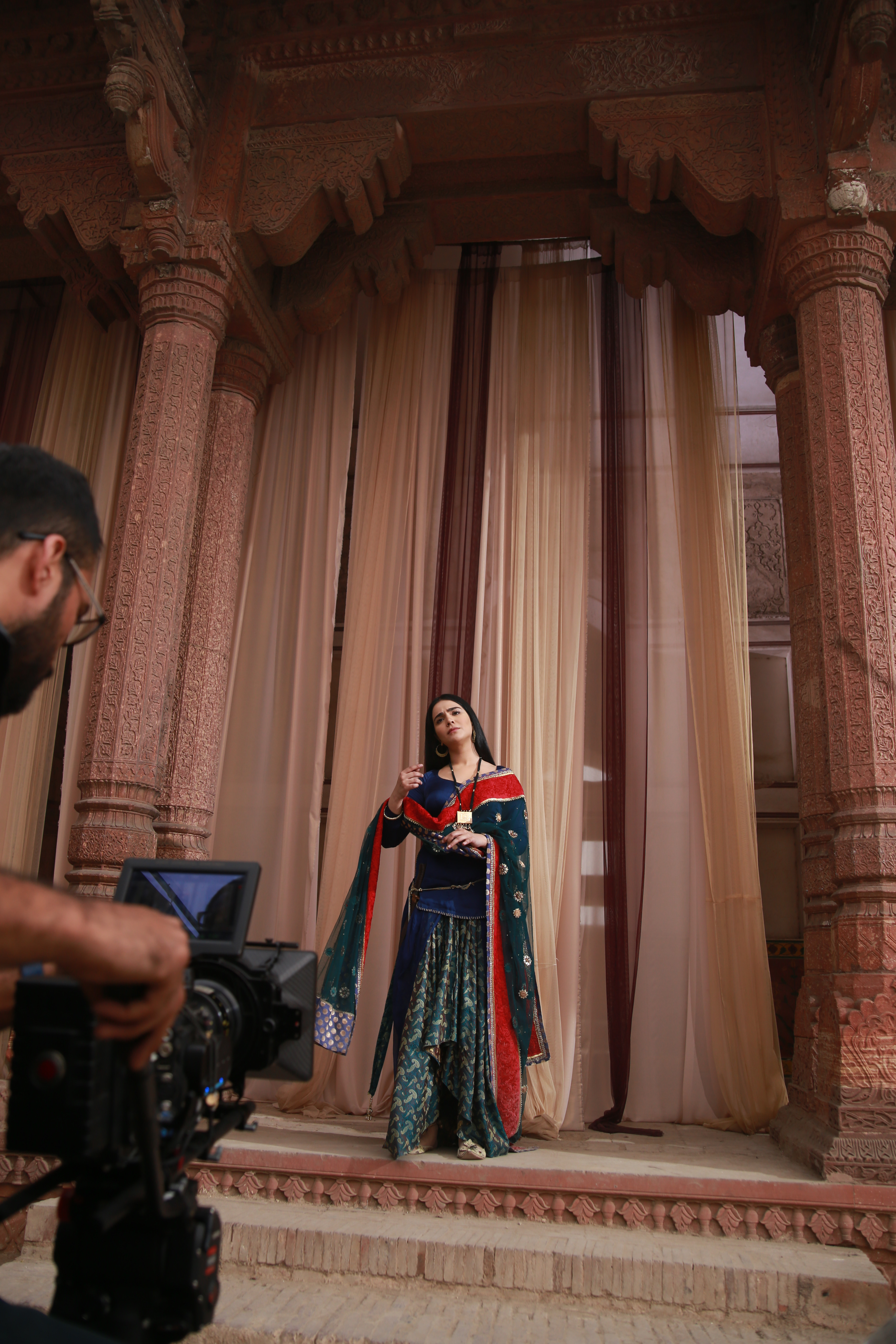 Lashari revealed that the cast shot the film from January 2017 till the end of 2019. Within two years, they had finished most of the film as the editors were hard at work simultaneously. "The world of Maula Jatt is set in fantasy Punjab, in a timeless, pre-industrial era. We needed to give it a look for a period film. We created village sets, we built sets for Melas, the infamous mout ka kuaan we see in trailers. But then there were rains, the weather was difficult. We had to build the villages thrice," he said. "We also shot in a lot of forts, such as The Lahore Fort, the Sheikhupura Fort. But we had a lot of sets built."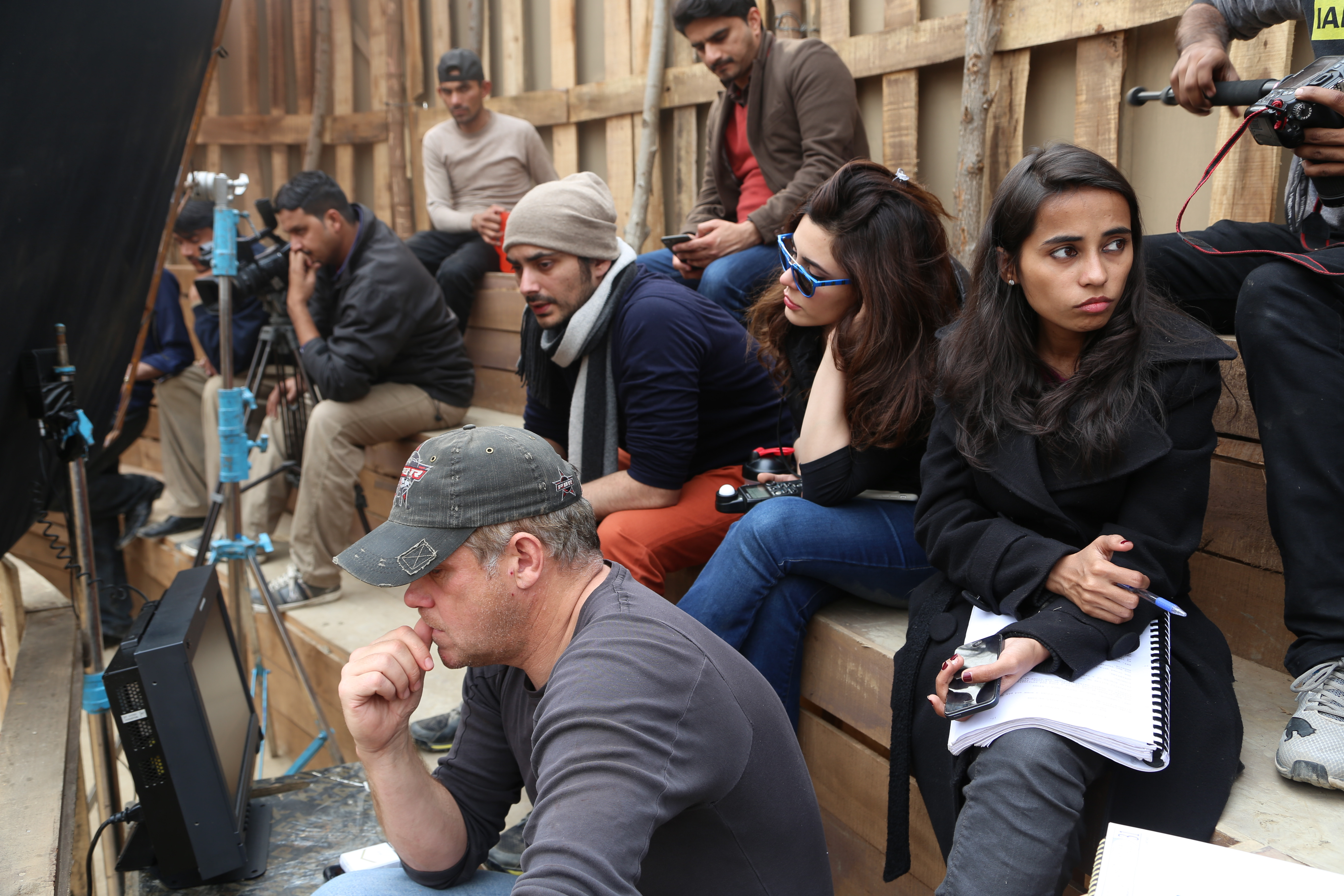 Lauding his producer, Ammara Hikmat, Lashari shared, "I would really like to praise Ammara here. To have this kind of budget for a film and have that creative freedom alongside is rare. She supported me through and through. She is the person who turned this film into what it is today." Lashari further sang praises of his set designer, Namsa Abbasi, Hamza Bajwa, Maram and Aabroo with Assistant director, Sameer Shami and alongside costume designers, Fahad Hussyn and Zara Shahjahan.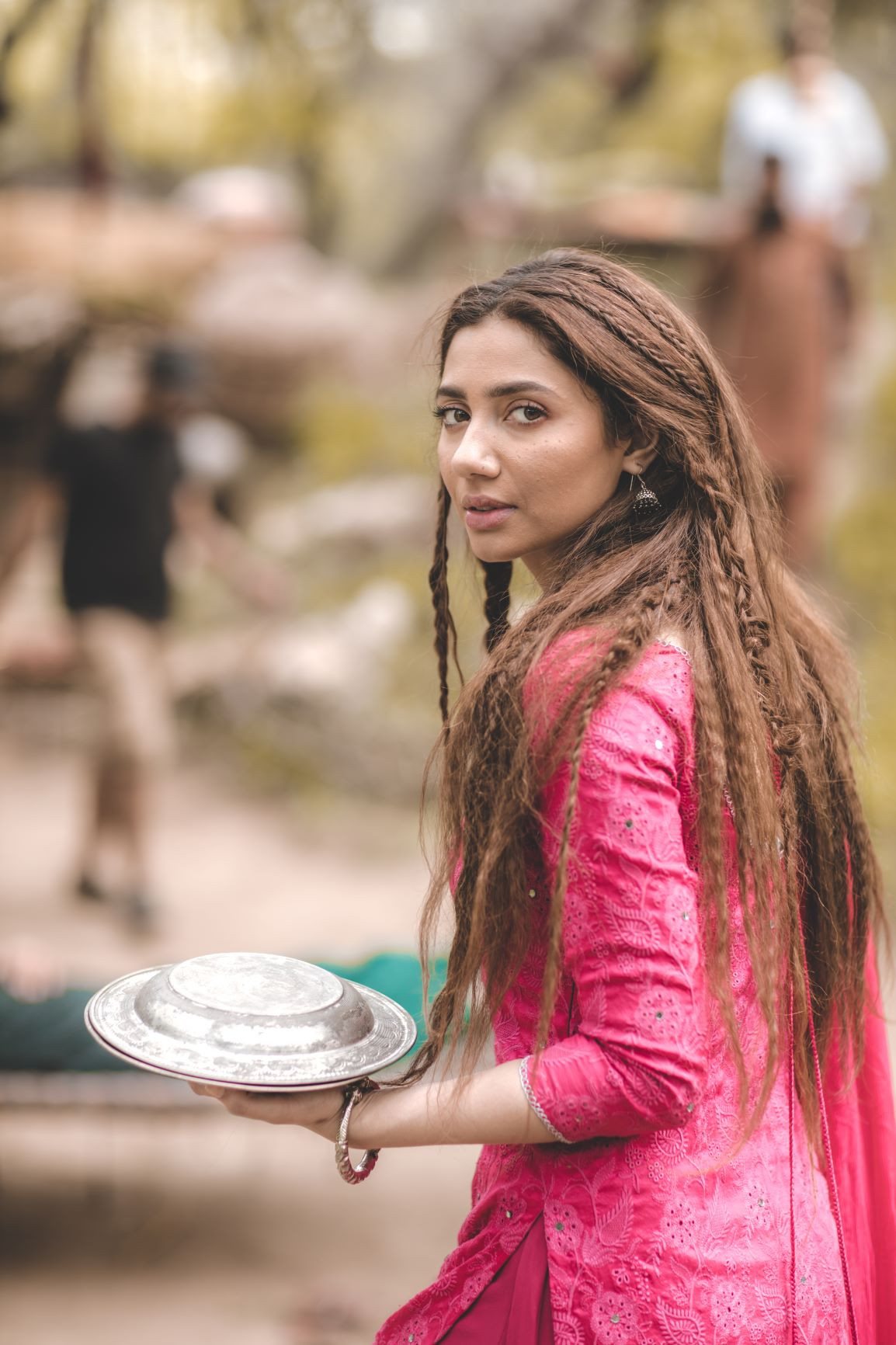 "Everyone did so much research for the sets, for costumes from the 16th century Punjab. A lot of times, we would realise that it's not us but Hollywood who has been copying us! They have all these references which they took from us. But because we haven't explored [our potential], it feels as though we are taking ideas from them. In reality, it all comes back to the East, the land of Maula Jatt."
Down the pipeline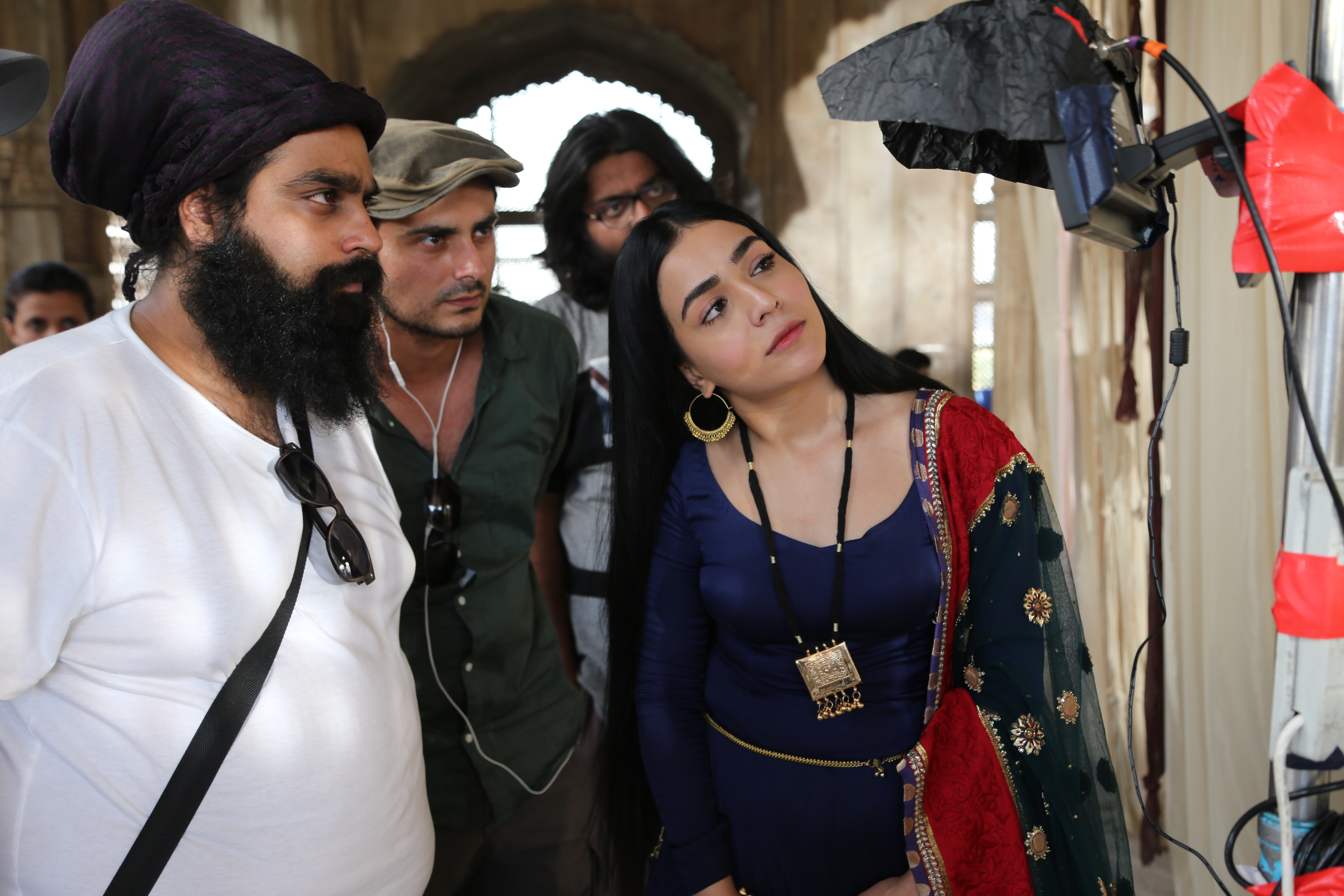 Lashari concluded by informing about everything he has had to and will now need to let go of for his forthcoming film. "I didn't want to take another job unless this film has been released. Maula Jatt has consumed me and has been my focus from the get-go. There were a lot of reasons for this. Apart from being the director, I was wearing a lot of other hats for this film; from the screenplay writer to director of photography to editing and adding on to the visual effects. I'm feeling the burnout. I need to get closure on this before I commit myself to another project," Lashari signed off.
Photo credit: Abdullah Haris and Meem Noon Photography.
Have something to add to the story? Share it in the comments below.