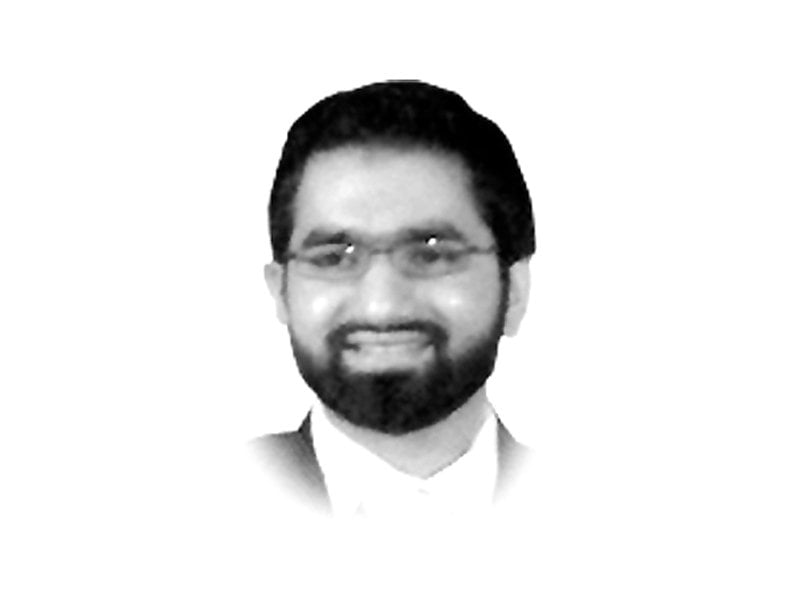 ---
Only in Pakistan can accountants develop their own economic management theories and become finance minister again and again and again. On a day when most international currencies lost value against an appreciating dollar, the Pakistani rupee actually gained ground and Prime Minister Shehbaz Sharif asked the country to pray for the rupee to hit the 1USD to 100 PKR mark. That's all because Ishaq Dar landed in Islamabad and the good times are about to roll. But what is Daronomics and can it rescue us from ourselves?
Before we answer that question, I want to spend a few lines on Miftah Ismail, as his tenure will be remembered in the footnotes of history. If you listen to his supporters within PML-N, he single-handedly managed to save Pakistan from default. If this is true, why the need to replace him? The truth is that Pakistan was never on the brink of a default but this was a narrative that was pushed by the boys to facilitate a civilian coup against Imran Khan's government.
This question is particularly relevant because our reserves and public debt were better this summer than they were in the 2019 balance-of-payments crisis. At end-June 2019, our gross reserves had dipped to around $7 billion; at end-June 2022 they were around $10 billion. The SBP's forward liabilities, including swaps, which are a measure of possible short-term net drains on reserves, were about $8 billion back then; today they are about $4 billion. In effect, our quality of reserve buffers is about $7 billion better than it was then. This was the argument made by former SBP governor Reza Baqir recently.
In any case, even if Miftah did rescue us from a default, why replace him? Because Dar is family or because he can bend the principles of economics to enable the rupee to strengthen versus the dollar? A bit of both because Dar borrows from the future to pay for good times in the present. Let's study Dar's last tenure as Finance Minister to understand what'll happen next because past behaviour is the best predictor of future outcomes.
Dar's fetish for keeping the rupee artificially overvalued versus the dollar resulted in a $20 billion current account deficit in 2018. An artificially high rupee meant it was cheaper to import things than to produce them in Pakistan or export goods. Hence, our industry hollowed out, exports actually declined during PML-N's tenure and imports we couldn't afford thrived, bringing us to the verge of bankruptcy when PTI took over. We are now about to watch this bad Lollywood movie on repeat.
This wasn't just bad because Dar hollowed out our exports and blew up an unsustainable current account deficit but also because he squandered low oil prices to spur a consumption boom rather than invest in structural reform of the economy. This time he's going to do this on steroids because there's an election next year. What will happen in the next 12 months is Dar trying to artificially manage the rupee, which will again signal to exporters that it's better to become an importer and fuel elite consumption in the short term. And then the next government will pay for his sins. For Pakistan, this means more of the same. Our economy will muddle through — the elites will win and the rest of us will pay with inflation and future devaluation/currency crisis.
The real question is if Dar's economics can rescue PDM's politics. This time both Nawaz Sharif and Maryam Nawaz have invested their personal political capital on Dar's success and will be responsible for his failures. We're already beginning to see that Dar's old accounting tricks may not work. Pakistan's dollar bonds slumped to record lows in response to Dar's comments on the rupee not reaching its 'rightful place'. And the IMF won't look kindly to Dar taking a U-turn on commitments Miftah just made to them. The twelve months between now and the elections are too short to spur a boom but long enough to create significant damage to our economy, if you try to spur an artificial boom. The irony is that this is the best political outcome possible for PDM's government. All other outcomes are even worse — both economically and politically.
Published in The Express Tribune, October 2nd, 2022.
Like Opinion & Editorial on Facebook, follow @ETOpEd on Twitter to receive all updates on all our daily pieces.
COMMENTS
Comments are moderated and generally will be posted if they are on-topic and not abusive.
For more information, please see our Comments FAQ