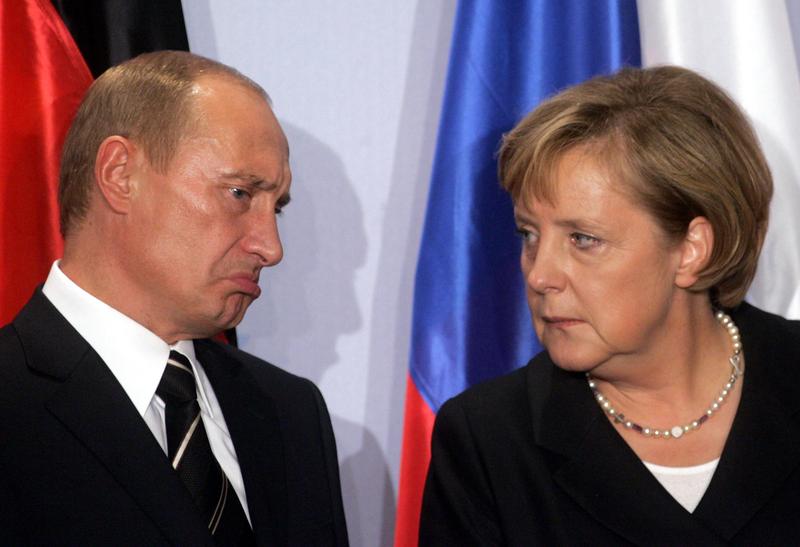 ---
Former German chancellor Angela Merkel on Tuesday said that Western countries should take Russian President Vladimir Putin and his statements seriously.
Putin ordered Russia's first military mobilisation since World War Two, warning the West that if it continued what he called its "nuclear blackmail" that Moscow would respond with the might of all its vast arsenal.
According to RT, Merkel's remarks came after the Russian leader issued a warning to the West last week, noting that those who use nuclear blackmail against Moscow "should know that the wind rose can turn around".
Read more: 'West wants to destroy Russia': Putin orders partial mobilisation
In a rare public appearance at the opening of the Chancellor Helmut Kohl Foundation in Berlin, Merkel noted that Putin's words should not be ignored.
"Not dismissing them as a bluff, but taking them seriously is by no means a sign of weakness," she said. On the contrary, "this is a sign of political wisdom, which helps to preserve room to manoeuvre or, no less important, even to develop a new one," the former chancellor added.
She was apparently referring to Putin's statement last week, in which he signalled that Moscow would use "all means to defend Russia and our people" if its territorial integrity is threatened.
Also read: Modi tells Russia's Putin now 'is not an era of war'
Merkel was also asked what she thought former chancellor Helmut Kohl would have done against the backdrop of the Ukraine conflict.
According to Merkel, he would "make every effort to protect and restore the sovereignty and integrity of Ukraine" as Kiev sought to fight off Russian troops. However, she added that Kohl would look to "the day after" and keep an open mind about something "unimaginable" now – "how relations to and with Russia could one day be redeveloped" after the conflict ends.
Similar statements came out from the UK as well where the British foreign office minister Gillian Keegan said that Putin's speech was a worrying escalation and the threats he made must be taken seriously.
"Clearly it's something that we should take very seriously because, you know, we're not in control - I'm not sure he's in control either, really. This is obviously an escalation," Keegan said.
"It is chilling ... It's a serious threat, but one that has been made before," she told the BBC in a separate interview.
"The overall address clearly was more of Putin's lies, it was a rewriting of history," Keegan said.
(With additional input from Reuters)
COMMENTS
Comments are moderated and generally will be posted if they are on-topic and not abusive.
For more information, please see our Comments FAQ