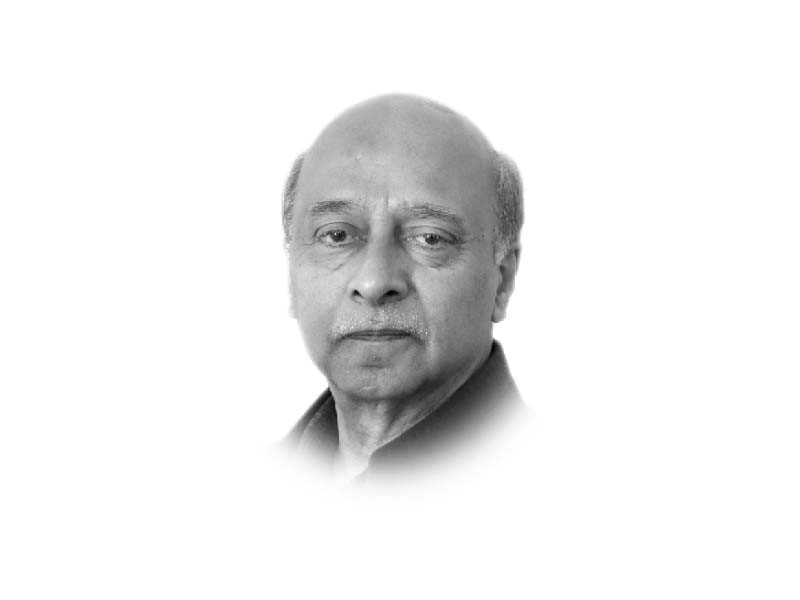 ---
Mistreatment of Afghan people and cargo on borders — Torkham, Chamman, Nawanpass and Ghulam Khan in particular — is the single largest source of disaffection, dislike and at times contempt for Pakistan as a whole. Every day, hundreds of negative stories take birth with the maltreatment of Afghans wanting to cross border either way.
Over half a dozen agencies — FIA, FC, NLC, Customs, IB, Provincial Police, ISI — are present on these international border points.
Reduction in visas has added to the grievances of common Afghans. From an average of 2,000 visas a day, the numbers have shrunken to under 500. One big reason is the introduction of online application. The Afghan regime is asking for more visas but Pakistan's entire system has so far not recalibrated itself. As a consequence, applicants are experiencing delays of months and rejection of applications.
This obviously is sowing bad blood and poisoning the Afghans' opinion about Pakistan. Officials often even don't spare Pakistanis — as evident from a shocking account that a Pakistani journalist returning from Afghanistan via Torkham gave.
"It took us nearly 4 hours to reach the Torkham border crossing, while returning from Kabul, via the Nangarhar province and its capital Jalalabad. However, crossing the Torkham crossing itself was one of the worst and most bitter experiences of our lives. For the first time, we understood the gravity of the issues faced by common citizens, most of whom are humiliated and harassed for hours on a daily basis, on the border crossing. We also felt sad witnessing miles-long queues of transportation trucks, coming from Afghanistan, laden with sacks of perishable (fruits and vegetables) and convenience goods. While waiting at the crossing, we were wondering: how, in this hot and humid weather, could these fruits and vegetables survive if the truck drivers were forced to wait for more than two days? However, it was also not difficult to understand why all of this (making transportation vehicles wait) was done (in the name of stringent security measures). I have always maintained that Pakistan's biggest issue and concern is systematic corruption that has seeped into all walks of life in the country and one can see traces of that (corruption) behind every problem in the country. In the past, we had often heard rumours and allegations that Torkham and all other border crossings were controlled by organised mafias."
You can imagine what Afghans would go through if Pakistanis endure such insult.
Pakistan's policy suffers from contradictions too; Afghan cargo trucks can cross into Pakistan via Torkham and Chaman but not allowed to cross Ghulam Khan (North Waziristan).
For Torkham and Chaman a Temporary Admission Document (TAD) was introduced in March 2022 to facilitate cross-border movement of cargo but not operationalised largely. The promised process is still beset with bureaucratic reluctance and inherent propensity to exploit these conditions for personal gains.
The primary obstruction in the way, it seems, is the interest of individuals on ground. Why otherwise the situation continues to remain as bad as years ago with the presence of all those who represent the aforementioned agencies on border.
Most of coal is entering Pakistan via Ghulam Khan but it has to be offloaded and transferred to Pakistani trucks for onward transportation. No reason there is a continuous pile-up of coal-carrying trucks on Ghulam Khan — as demand for the Afghan coal surges with every passing day.
Bureaucratic inertia and disinterest is evident also in a 15 kilometer stretch from Torkham into Afghanistan i.e. dualisation of the road. The project had started in 2007 but is still incomplete because of this stretch. Whatever the reason, it is seen as the inability and disinterest of the federal agencies involved and hence another source of disaffection to Pakistan.
What should have been the strength — most stable, safe and invincible border — has become the weakest link in our relations with Afghanistan and source of disrepute. It continues to reel from the 19th century regulation. It remains the most vulnerable.
The goodwill for Pakistan soared when Imran Khan spoke of Taliban having "rid the country of shackles of slavery". It didn't go down well with many in and outside the country but was largely extremely well-received. The entire process got fractured with the advent of the Shehbaz Sharif-led PDM government.
But that goodwill evaporated with the rise of the PDM government which sent confusing signals about Pakistan's policy towards Afghanistan. No amount of material and financial help or political support will mitigate the negative sentiment that accrues from mistreatment of refugees.
Will top guns in the civil-military hierarchy be ever able to address this issue that has not only sent billions of rupees down the drain but also annoyed the Afghans at large? Or is there no will for improvement?
Afghans expect to be treated as a sovereign country and hence want more political and economic support but refuse to accommodate advice even from friendly countries such as Pakistan, primarily turning this into a one-way relationship.
Published in The Express Tribune, September 27th, 2022.
Like Opinion & Editorial on Facebook, follow @ETOpEd on Twitter to receive all updates on all our daily pieces.
COMMENTS
Comments are moderated and generally will be posted if they are on-topic and not abusive.
For more information, please see our Comments FAQ