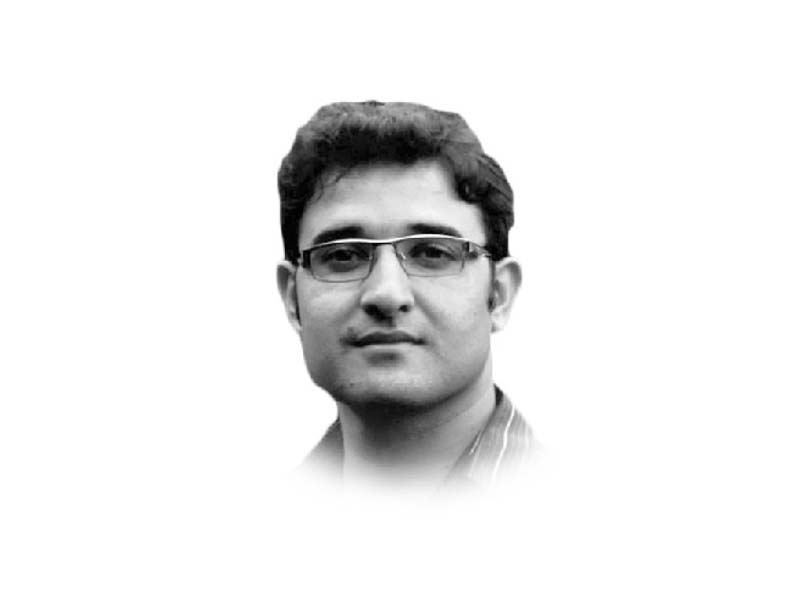 ---
What Pakistan recently witnessed in the form of floods sweeping away almost everything is a visible effect of climate change. But if one digs deeper into the milieu, one will be able to see the wrongs beyond climate change which have led to massive destruction. The devastation has actually to do with governance. It is not the first time that massive floods have hit Pakistan.
Not going too far into the chronology, it was in 2010 that the country suffered similar flood havoc, and lately in 2011. On a minor scale, flood events have occurred almost every now and then since 2010. Sadly though, our policymakers have not drawn necessary lessons from these unfortunate events to avoid similar devastations over time.
Questioning the government's emergency response mechanisms is a general trend these days, but critical at this point is to decide whether to continue down this path of destruction, or collectively reevaluate the latent development policies we have been deploying in managing risks like this. The time loudly calls for revisiting the very many policies and laws that guide our approaches to cope with floods like this in a rapidly changing climate.
There is a dire need to challenge policy assumptions long held by policymakers and institutions — which are not working anymore. For this to happen, there is further need to take a new approach of policymaking and analysis, which I would call 2-Is method: Inclusion and Innovation. It is hardly possible in a country like Pakistan that local level knowledge has ever guided a national policy.
Loosely, the policymaking process in the country works in isolation where a top-down mechanism is followed. Experts are taken on board to decide on policy matters. Views by these experts might deeply be rooted in theoretical perspectives, but given the lack of academic resources available, it is easy to say that their studies are not empirically grounded in the local contexts.
Indigenous knowledge is always important in understanding problems. So is in this case of floods. Traditional narratives on floods, coupled with recent experiences, are a good source of information for policymakers to develop accurate maps of floods. Once the accurate maps are developed, policies related to critical infrastructure development (including road and bridge infrastructure and housing) can be mended in a way that floods do not affect them greatly.
For carrying out such mapping exercises, civil society organisations working at the grassroots community level can be engaged as it might not be easy for the government machinery to engage a vast number of communities. Through this way, policy recommendations on flood risk reduction can be put forward to upper tiers of policy. At the top level, a triangulation of locallydriven policy recommendation and theoretical perspectives can be done to make viable policies to reduce risks.
This is much on the part of government to decide for this process to take place. Second important thing is to encourage innovation in development planning. No one can deny, given the changing climatic conditions, similar floods might strike us again. If not floods, other calamities — God forbid — might be waiting to call on us.
Given this scenario, innovative idea related to town/urban planning can be encouraged by the government, again by taking civil society organisations on board. National awards need to be introduced to encourage developers and town planners to develop land use plans that acknowledge flood risks. In a nutshell, what is important is how much we are prepared to respond to situations like this.
Preparedness is not only about being prepared to respond when calamities hit us, it also means how much we are ready to avoid devastations. Though national and provincial level departments are at work in dealing with disasters, more work is needed to be done at policy level. With informed policies, we can avoid much of what we as a nation have faced lately as a result of the floods in terms of lives and livelihoods.
COMMENTS
Comments are moderated and generally will be posted if they are on-topic and not abusive.
For more information, please see our Comments FAQ