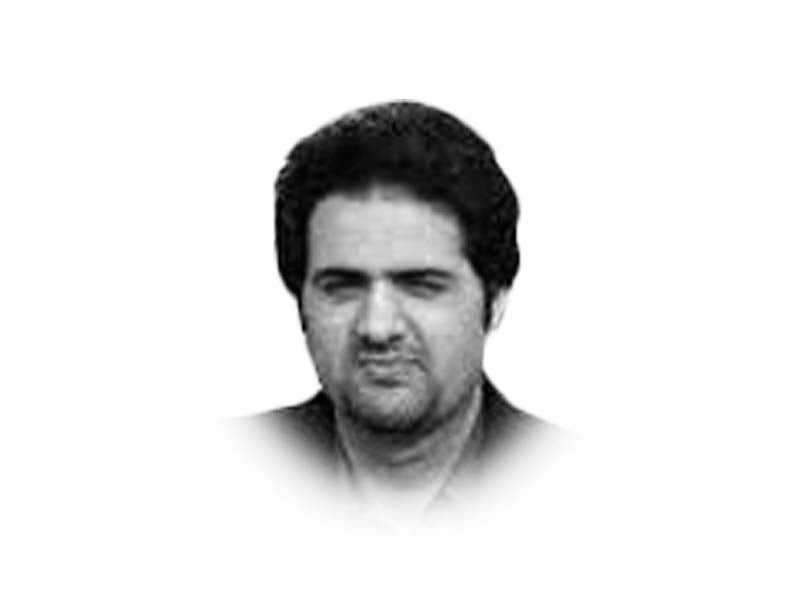 ---
They say that when you go to Silicon Valley with a startup idea and ask for investment, you will receive some advice. And if you ask for advice, you will get an investment. Shehbaz Sharif seemed to have memorised that truism when giving a speech at the UN. He asked for help hoping he would get some monetary relief. He generated more memes than any pledges.
If one pays attention to what he says in his speech and in that interview with Bloomberg, it is as if he was tutored on repeating the words and phrases that would resonate well with the western audience. Words and phrases such as 'climate change', 'carbon footprint', and downpour causing 'a biblical flood' were mentioned reminding the world rightly that Pakistan was dealing with a problem not of its own making. Pakistan's carbon footprint globally is only less than 1%. The developed world is responsible for most of the carbon emissions, which is the major reason behind climate change. I must say what a remarkable twist of fate that of all the people it had to be this man who had to remind the world about how the people of Pakistan are dealing with something they did not choose or make but that rather it was an imported problem. He did not use the word 'imported' but you get the idea.
While he may have used the most kosher jargon of climate change backed up by facts and figures dug out of Google, his approach and direction couldn't be more wrong. He is asking for a fish so that he can feed his nation for a day. He should rather be asking to be taught how to fish so that he can feed his nation for life. Shehbaz is exploiting the devastating floods in Pakistan recently to ask for relief from rich countries so that they can go slow on Pakistan regarding the loan that Pakistan received from the IMF just recently. That will certainly fall on deaf ears given the credibility his last name enjoys. However, even if the rich countries back up the blue-eyed boy, the help would only last a short time.
In order to avoid the devastating effects of climate change, the leader of Pakistan should be asking for investments in solar farms and other renewable energy generation technologies. That would encourage foreign companies to invest in Pakistan and exploit the relatively cheap labour while also being able to sell clean energy to an energy-starved nation. Many parts in all the provinces have swathes of flat lands and many of them see sunny days for almost 300 days a year. Solar farms in those flat lands would do wonders. Not only would the carbon emissions go down by providing clean energy but it would also create jobs. Furthermore, it would shift the direction of energy generation leading to an innovative approach gaining momentum. Once that road is embarked upon, machines would be redesigned to work with this way of power generation and storage leading to further advancement in this new field. Pakistan would rather provide power to other energy-starved nations and earn foreign exchange, which it could use to import other much needed items.
One slight change in the direction we look for energy would change the destiny of this planet. The world looks underneath the ground for energy. Pakistan looks at Saudi Arabia for that. What the entire inhabitants of the planet must do is to look up in the sky instead. There is a massive energy generator in the sky called the sun. Let us harness that instead of asking for help from those who caused the problem in the first place.
Shehbaz used scientific and climate jargon to make the same boring, dull and corruption-filled demands. He should be asking for reparations that the rich countries owe to almost all the developing and underdeveloped nations. But that is assuming that Shehbaz is a book reader.
Published in The Express Tribune, September 25th, 2022.
Like Opinion & Editorial on Facebook, follow @ETOpEd on Twitter to receive all updates on all our daily pieces.
COMMENTS (2)
Comments are moderated and generally will be posted if they are on-topic and not abusive.
For more information, please see our Comments FAQ