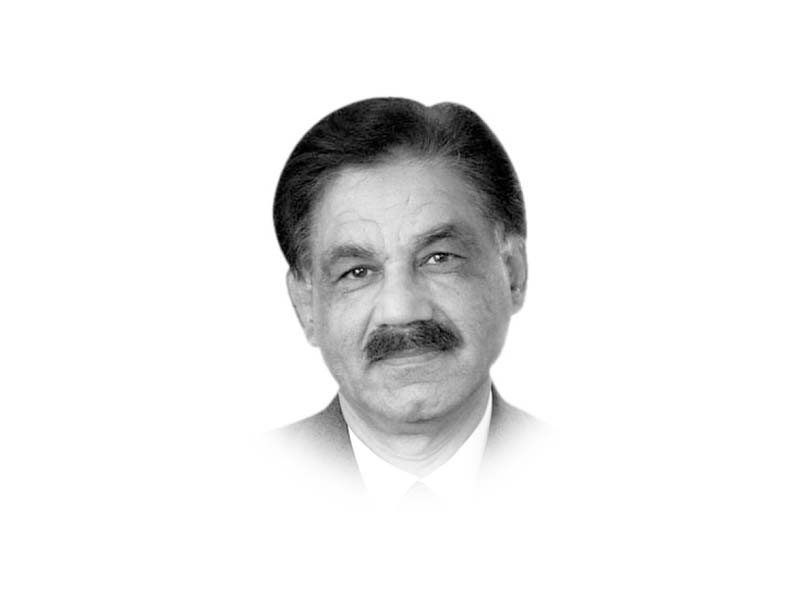 ---
On gaining independence, Pakistan did not inherit a well-established and functional governance and planning structure nor the skilled and trained manpower and expertise to manage and steward the new country. The situation was indeed critical especially in the wake of a very fragile economy and the gigantic problem of settling and rehabilitating almost eight million refugees.
Fully cognizant of the key role of bureaucracy in these highly testing circumstances, the Quaid in his address to the civil servants in Peshawar urged: "Governments are formed and governments are defeated. Prime Ministers come and go but you stay on and therefore there is a very great responsibility placed on your shoulders. You should have no hand in supporting this political party or that political party, this political leader or that political leader — this is not your business." (April, 1948)
Inspired by Quaid's exhortation, bureaucracy did exceedingly well in responding to the overwhelming challenges. From almost a vacuum start in the absence of even the minimal infrastructure, through sheer hard-work and passionate commitment, it managed to develop reasonably adequate capacity; acquired the necessary techno-professional competence; and established a robust governance architecture to carry out decisions regarding planning, development and services delivery. Impartiality, objectivity, fairness and merit, by and large, constituted the core values in the conduct of state affairs. Within 15 years of its inception, the country emerged as one of the fastest developing economies of the world. Its extraordinary social and economic performance in the 1960s was in particular acknowledged as a model for replication elsewhere in the developing world.
However, over the years, bureaucracy has witnessed a colossal decline as an institution primarily owing to its own status quo orientation and rapacity of the senior civil servants to retain lucrative posts and associated perks and privileges and be used as a tool of the rulers, military or political, to advance their interest. The junior cadres, willy-nilly, became a part of the journey downhill. In this mucky flow, mediocrity and incompetence, complacency and corruption and sycophancy and servitude became the defining axioms of civil service modus operandi.
Pakistan as post-colonial legacy had acquired an administration-driven governance system rooted in the Government of India Act 1858 which was designed to enforce imperial rule in the colonial territories through a strong "steel frame" of elite group of exceptionally talented and competent men. The hierarchical administrative apparatus of permanent secretaries, provincial governors and the district officers constituted kernel of the administrative set-up. This "path dependency" and adoption of the bureaucratic structure and culture, in due course, led to serious institutional distortions in the wake of prevalent "client-patron relationship" between the government and the traditional land-based political elite yearning for official patronage.
Ill luck would have it, the politicians acquiesced to this administration-driven governance system. The military rule in 1958-1971, 1977-1988, 1999-2008 to implement the praetorian designs aggravated the situation. Ayub Khan dismissed around 1,300 civil servants in 1959 to purge bureaucracy by a single order while Gen Yahya did away with 303 civil servants in 1969. Gen Zia went further to institutionalise the intake of 20% quota of army officers directly into the civil service. Gen Musharraf, through the implementation of his ill-conceived devolution and decentralisation plan of 2001, truncated the time-tested district governance system, weakened the writ of the government by abolishing executive magistracy and invested the district level politicians with huge administrative and financial powers which they were neither trained nor capable to exercise. The most atrocious legacy of his reforms was the replacement of Police Act 1861 by the Police Order 2002 which mercilessly exposed the people directly to the batons, boots and guns of police. The lack of independent accountability to and oversight of district Police by the District Magistrate massively increased Police's vulnerability to be abused as coercive tool of oppression in the hands of despotic rulers. The recent police-gardi around 25 May against innocent citizens to deny them the right of political protest and brazen violation of the sanctity of chaadar and chardiwari speaks of the travesty and aberration of the force.
Paradoxically, the post-1971 "democratic periods" of popularly elected governments in 1971-1977, 1989-1999 and 2008 to present also witnessed scanty efforts to establish the supremacy of political institutions or to reform civil bureaucracy. Under the garb of "reforming" civil service, instead, ad hoc and slapdash measures were introduced which, as the subsequent evidence reveals, were geared more towards taming bureaucracy to meet the self-serving political interests. Prime Minister ZA Bhutto unceremoniously sent home as many as 1,400 civil servants in 1973. He withdrew the constitutional security of the civil servants and introduced "lateral entry" system on the pretext of "professionalising" the civil service to induct "politically loyal" professionals and experts to head key positions. Even civil service reforms of 2020-21 by PTI government smacked of mere patchwork confined to streamlining disciplinary action against delinquent civil servants and introducing performance-competence-integrity based promotion. The rapid transfers and postings of senior civil servants including the senior most bureaucrats, Chief Secretary and IGP in Punjab, is a palpable testimony of their politically motivated and perfidious approach to reforming civil bureaucracy.
The cumulative impact of this deplorable decline, during the course, has altogether changed the occupational culture and organisational norms of bureaucracy. The widely pervasive state of institutional paralysis find eloquent expression in: gross rationality deficit in policy, planning and programming processes as the civil servants blindly follow the personal commands of the political masters and even create ex-post justification of their unsustainable actions; proliferation of symbiotic groupings and networks between the ruler-politicians and bureaucrats based on loyalty for patronage appointments of "blue-eyed-hand-picked officers" through legal and extra legal means; autocratic and coercive pattern of governance with corruption, nepotism, mediocrity and "ability to deliver" assuming the criteria for postings and promotions; wastage of a large majority of brilliant civil servants who are penalised incessantly for lack of "political loyalty" thus severely compromising the ability of the state to provide quality services or protect citizens' rights; and regressive institutions averse to reforms either from within or without.
A well-functioning and efficient bureaucracy at all levels is fundamental to stability, security and economic growth. Bureaucracy needs to be revitalised as an efficient institution to conduct public affairs. For this to happen, a broad national consensus across the political spectrum is sine qua non to depoliticise bureaucracy and embark on systemic reforms athwart the entire gamut of institutional management i.e. recruitment, deployment, learning and development, promotion and career advancement, compensation and benefits and human resources information systems. A civil service invested with the necessary skills-mix and techno-professional competence and driven by the core values of integrity and commitment, motivation and morale, objectivity and impartiality, and equity and fairness is fundamentally imperative to handle the massive development challenges faced by the country. A real commitment of the political parties is sine qua non which, given the current scenario, is perhaps asking for the moon.
Published in The Express Tribune, September 20th, 2022.
Like Opinion & Editorial on Facebook, follow @ETOpEd on Twitter to receive all updates on all our daily pieces.
COMMENTS
Comments are moderated and generally will be posted if they are on-topic and not abusive.
For more information, please see our Comments FAQ