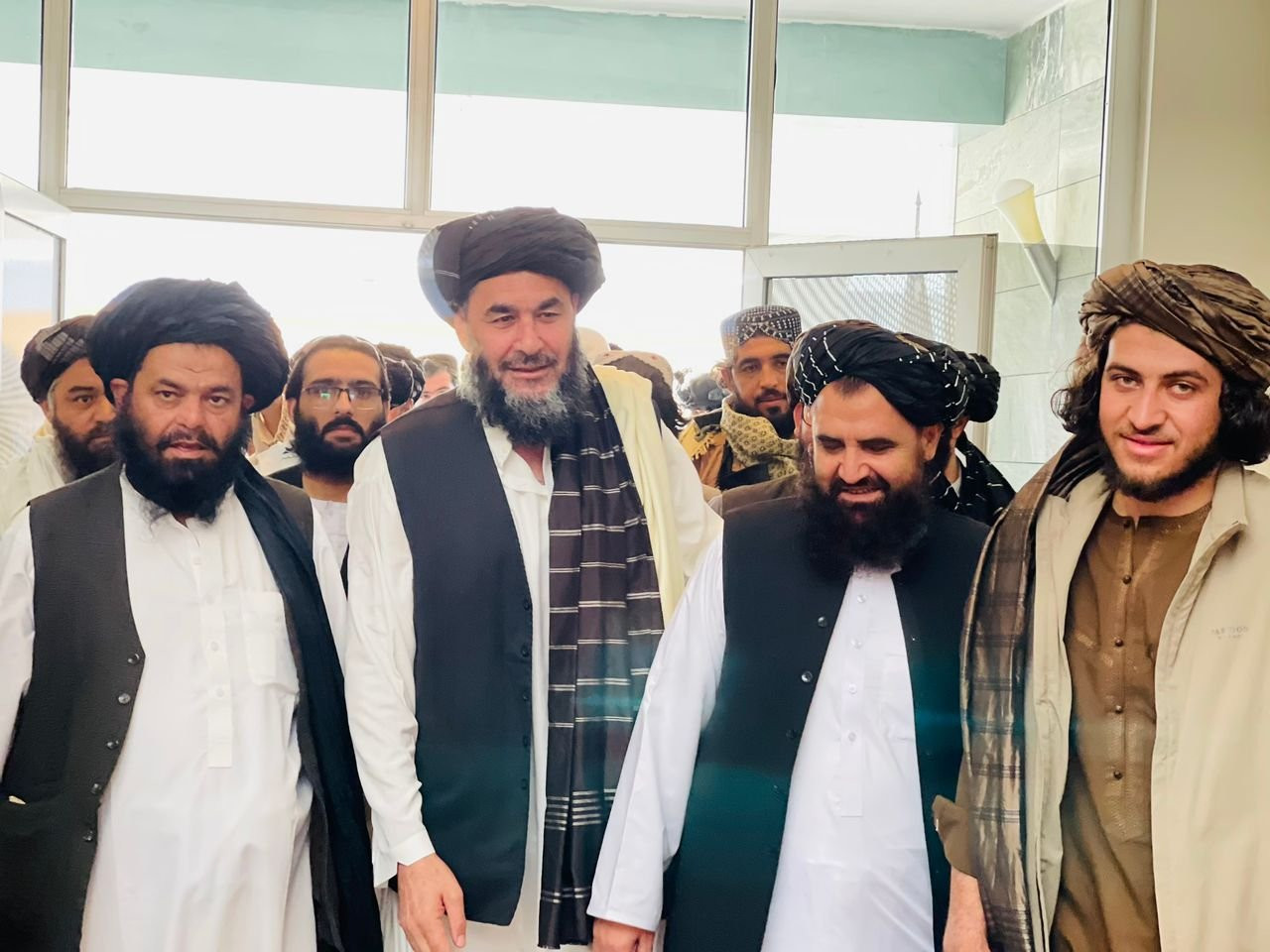 ---
KABUL:
A senior Taliban figure, Haji Bashir Noorzai, has been released after decades of detention by the United States and arrived in Kabul on Monday, a Taliban spokesperson said.
Afghan state media reports said he had been among the last Afghans held at Guantanamo Bay detention camp.
الحاج بشر نورزی: الحمد لله تم اطلاق سراحي بفضل من الله' ثم بجهود الإمارة الإسلامية'
أرجو أن يفتح اطلاق سراحي بابا جدیدا في العلاقات بين الإمارة الإسالإسلامية والولايات المتحدة الأمريکية. pic.twitter.com/YrzxDVL2zj

— Dr.M.Naeem (@IeaOffice) September 19, 2022
"Honorable Haji Bashir was released after two decades of imprisonment and arrived in Kabul today," said Mohammad Naeem, a Taliban spokesperson based in Doha, in a Tweet.
Noorzai was released in exchange fo US citizen Mark Frerich, who had been abducted by the Taliban before the fall of Afghanistan.
Read: Afghan insurgent leader calls for new anti-Taliban 'political' front
Bashir Noorzai, an Afghan tribal leader, was arrested in 2005 and charged with smuggling more than $50 million worth of heroin into the United States.
Noorzai's lawyer later denied his client was a drug dealer and argued the charges should be dismissed because US government officials duped him into believing he would not be arrested.
COMMENTS
Comments are moderated and generally will be posted if they are on-topic and not abusive.
For more information, please see our Comments FAQ