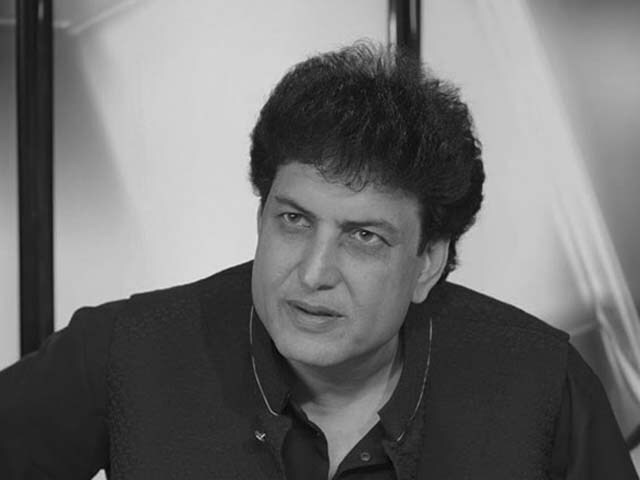 ---
Last week, an alleged audio clip of famous playwright Khalilur Rehman Qamar and a married woman went viral on social media. In the aforementioned alleged leaked audio, the woman and the Punjab Nahi Jaungi writer could be heard having a private conversation where Qamar and the woman were planning to meet but couldn't due to the latter's husband.
The leaked audio made quite a ruckus on social media where many called out Qamar for apparently having 'an affair with a married woman.' The famous writer is now addressing the matter.
"I want to clarify one thing," the playwright shared. "This will be the only time I will be addressing the ongoing controversy. I don't offer explanations. When I previously had issues with feminists, I came to know there are some serious issues that are going on which are in dire need to be addressed. So, they [feminists] had two ways to go about this."
He commented, "First, they could have a conversation with me about the problems, but they couldn't converse [in a civilised manner]. So, when there are no conversations, the other way around it is to abuse. Since they [feminists] are a paid group and they would do anything to keep their jobs, they would resort to such tactics."
He went on to add, "They 'planted' programmes, they tried to insult me. It did affect me and my family since I was never the one to birth controversies. I was warned previously by many that I shouldn't call people on their sim cards as the phone calls could get leaked. I didn't care about it, I still don't."
Qamar added that this alleged audio was released before as well. "I thought this was a new one but this was an old leaked audio call, which had surfaced on social media some three years ago. It's just getting new hype."
The London Nahi Jaunga writer added how the said audio call could be leaked due to his new political affiliations as well. "People have seen me meet Imran Khan every now and then. They figured that I am not willing to lend my support to any other party but PTI. That could also be a reason [for this audio to resurface]" he said. "I had said it before that I am willing to stand by anyone [even my enemies] for a reasoned stance. But I won't support looters, robbers or corrupt politicians. I'd always want justice to be the same for every citizen in my country. I have sacrificed a lot for this political stance - my time, my wealth and I have still fought."
He added, "The feminists would never have won with arguments and conversations, so they have resorted to character assassination. I know who has made this 'fake' call. I just want to say that I will keep on talking to other women still, just don't link me with married women."
Sharing how he can't recall whether he's speaking to a man or a woman on the call, Qamar shared, "I don't remember if I am speaking to a makeup artist, they have ten and one issues. I'm surprised how this has been given attention. What really needs to be investigated is why is there a need to shed light on this. But make no mistake: I won't change my ways and I won't spare you. I will keep on speaking against you."
Accepting that the voice in the leaked audio is indeed his, Qamar retorted, "Of course, it is my voice! But I don't remember who is the other person. This is an old audio, I don't remember even back then who I was speaking to. I have worked with so many people, I have a lot of affection towards them, are they going to put every conversation out and make it viral?" He laughed and added, "Make all the calls viral if you want to, but don't pair me with a married woman. I have so many women coming to me - married and unmarried. Who is this married woman who is still yet to reach me?"
The writer added, "I don't fear anyone but the Almighty. And after him, I'm scared of my wife. I will keep on doing this and no one can stop me."
Have something to add to the story? Share it in the comments below.
COMMENTS (5)
Comments are moderated and generally will be posted if they are on-topic and not abusive.
For more information, please see our Comments FAQ