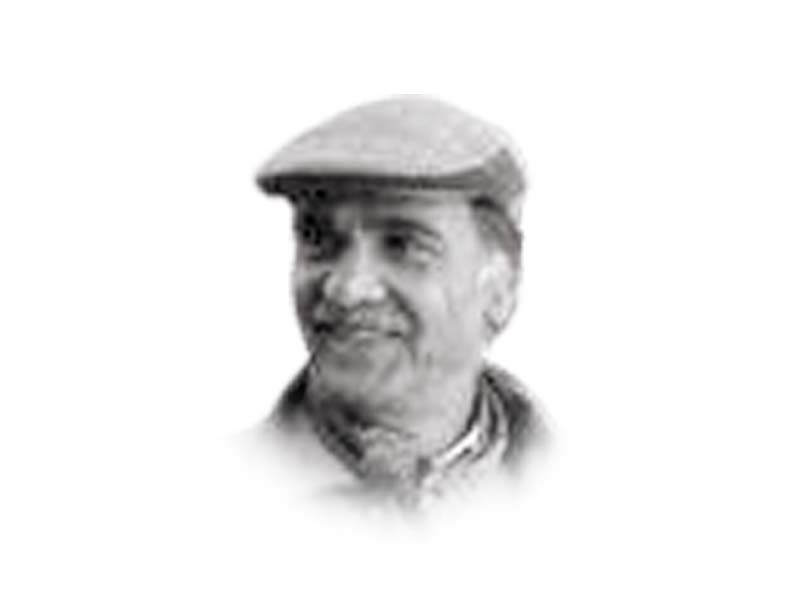 ---
The immediate cause of the current floods is the same as for the previous massive flood in 2010 — unusually heavy summer rains, including in arid areas that have little vegetation and limited water retention capacity. The initial fast runoff of rainwater into local streams, gullies and nullahs turned them into raging torrents in a matter of hours. Later, as the flood reached the lower reaches of the river with its flat terrain, crisscrossed with bunds, roads and railway lines, the waters spread covering thousands of acres. This water will remain stagnant for weeks.
The effects of the two floods are also similar. Although, final figures for the 2022 floods are not yet available, the total loss may be similar to, or even exceed those of the 2010 flood when over 20 million people were affected; over 1,500 people died; and direct and indirect damage, according to the joint assessments done at the time by the World Bank, the Asian Development Bank and the UN, was about $10 billion, of which about half were related to the agriculture sector.
As in the 2010 floods, human deaths, damage to infrastructure and livestock losses are higher in the upper riverine reaches, while in the lower areas the damage is mainly to homes; standing crops; and food, feed and seed stocks. There will very likely also be effects on future crops. Some are short term effects such as a delay in the planting of next rabi crop — particularly wheat. But there will also be longer term effects depending on local soil and water conditions. In some areas these may be positive, for example a recharge of depleted groundwater or increased soil fertility due to silt brought by the floods; while in others the effects may be negative for example, valuable topsoil may washed away and waterlogging may increase. Negatively affected areas may see a rise in poverty and outmigration.
With regard to the immediate flood response, the relief effort is going relatively well despite the myriad logistic difficulties of working in an ongoing crisis. Notwithstanding some gaffs and inappropriate statements, local and national politicians, along with media celebrities, are making TV and radio appearances to launch appeals, both nationally and overseas. International media networks such as CNN, BBC and Al-Jazeera are regularly reporting events and highlighting needs. Generous contributions are pouring in from people inside and outside the country.
Local and national NGOs have stepped up their work in the field as they did in 2010 and other emergencies. Their staff and volunteers are working night and day in arduous conditions. Strong efforts are also being made by local civil servants and army jawans who are risking life and limb to save lives and property.
But clearly more is needed to address some of the underlying problems related to the floods. This is particularly urgent given the high probability that temperatures will continue to rise, rainfall patterns will shift, and that events such as the 2010 and 2022 floods may become much more frequent. Glaciers which are major natural water reservoirs are also melting and retreating, which will further contribute to making river more unstable and increase the risk of flash floods.
Twelve years ago, I was a member of the international team that helped the Government of Pakistan to quantify damages and, more importantly, to set out a medium to long term rehabilitation and reconstruction plan. The group that I worked with focused on agriculture. Given the similarities of the two floods, I went back to my reports and notes of 12 years ago to see if any of the lessons learnt and the recommendations were implemented in the past 12 years.
In 2010 we had pointed out that the economic and social impact of the flood was exacerbated by changes in the watersheds and flood plains in the last 2-3 decades. In the arid mountain areas, unchecked deforestation has denuded hills and mountains, increasing runoff rates and shortening runoff times — and, despite plans to stop illegal logging and announcements of high sounding programmes such as the 10 billion trees tsunami, little has actually been done.
There has also been continuing unchecked exploitation of the flood plain — the area immediately adjacent to the river which serves as a safety valve when waters rise. In these areas, permanent cultivation and construction is not allowed. Hence its name — the katcha. Despite restrictions, houses and buildings have been constructed and parts of the area cordoned off for cultivation. This leaves homes and commercial activities highly vulnerable to high river flows and also reduces the capacity of the flood plains to handle excess flows. This matter has been raised time and again but never been addressed as the worst offenders are the socio-political elites, often with the complicity of local and provincial officials.
Much more is also needed to improve water management. Dams and other water control works, particularly water spreading works in the upper riverine areas, are needed; greater attention is required for repair and maintenance work on existing water management structures both big and small; and projects and programmes need to be completed in time with much more attention to the quality of construction.
Much more is also needed to better handle the flow of flood waters though the various river basins. In the 2010 floods, bunds are cut to divert water away from important urban and commercial centres, as well as the lands of influential land-owners. The same is happening now and as a result the rural poor suffer the most damage. It is therefore essential to develop a medium to long term flood management plan that would divert waters to the drier, desert-like areas on the left bank of the Indus, rather than to low lying districts where crop damage is far higher and stagnant waters create a high risk of outbreaks of water related diseases.
In creating and implementing plans to address growing climate related threats, it is essential that both federal and provincial governments make serious efforts to take preventive actions. As in 2010, a national rehabilitation and reconstruction plan needs to be prepared with domestic and international experts. Such a plan would identify the best ways to adapt to the likely changes in climate over the next 20-30 years.
But unlike 2010, these plans must not remain a paper document. Most importantly, given the size of the task at hand, our leaders and politicians must stop bickering with each other and act together to address the threats that Pakistan faces. Pakistan cannot afford the luxury of inaction.
Published in The Express Tribune, September 13th, 2022.
Like Opinion & Editorial on Facebook, follow @ETOpEd on Twitter to receive all updates on all our daily pieces.
COMMENTS (1)
Comments are moderated and generally will be posted if they are on-topic and not abusive.
For more information, please see our Comments FAQ