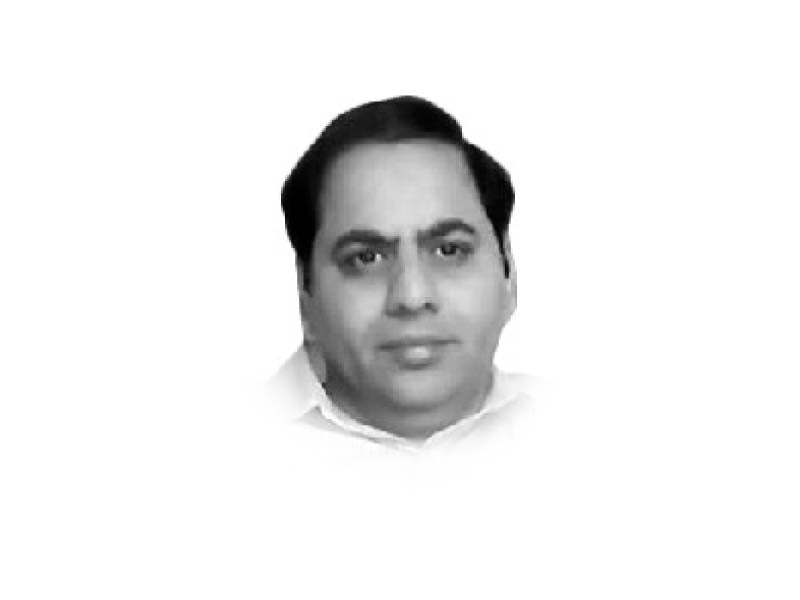 ---
Alarmed by the rising US protectionism and unilateralism, woeful economic forecasts of the global financial institutions for regional countries and threats of the Russia-Ukraine war to the world economy, Indonesia's President Joko 'Jokowi' Widodo arrived in China towards the end of July in his first stop to the three-nation trip in East Asia. Jokowi held meetings with Chinese President Xi Jinping and Premier Li Keqiang.
The leaders of the two economic heavyweights attached "great strategic significance" to their bilateral relationship and agreed to fast-track all bilateral mechanisms as well as develop a broad plan to strengthen strategic coordination in regional and international affairs. In the face of the US mounting pressure on Indonesia to expel Russia from November's G20 summit in Bali, Jakarta gained strong support from Beijing.
Other than deepening the trade relations and expanding cooperation in agriculture, health, poverty alleviation and food security, Jakarta and Beijing reached a consensus to synergise the Belt and Road Initiative and the Global Maritime Fulcrum. More importantly, China and Indonesia vowed to assume greater responsibility to protect regional peace, stability and prosperity. Indonesian Foreign Minister Retno Marsudi, accompanying Jokowi, quoted Xi as appreciating Jokowi's peace efforts to end the Moscow-Kyiv standoff.
Jakarta highly values the strategic significance of its ties with Beijing and has a firm desire to jointly focus on pressing global challenges such as peace and food and energy security. Jakarta also supports China-proposed Global Development Initiative (GDI) and Global Security Initiative and seeks to participate in the two China-led drives. Earlier, Jokowi in his telephone talk with Xi had hailed the GDI as conducive to the realisation of the UN 2030 Agenda for Sustainable Development.
In the joint press statement, the two leaders pledged to implement the GDI at bilateral and regional levels to further accelerate the advancement toward the UN Sustainable Development Goals and foster international development. Taking note of the GSI, Jokowi reiterated his willingness to work with China on the initiative to ensure peace and stability through dialogue and diplomacy.
Within the Association of Southeast Asian Nations (ASEAN), Indonesia's ranking as an exporting country to China has climbed from 5th in 2019 to 3rd in 2021. China is Indonesia's largest trading partner. Bilateral trade between the two sides in 2021 exceeded $124 billion at an impressive 58.6% increase.
Beijing is the largest export market of Jakarta's coal, mineral resources, metal ore and steel and one of the key buyers of the Indonesian animal and vegetable fats and oils. Last year, Beijing was also the third largest investor in Jakarta with a total investment of about $3.2 billion. Thanks to investments including from China, foreign direct investment in Indonesia flew about 40% to around $11 billion for the April-June.
Xi in March stressed the two sides needed to quickly complete the Jakarta-Bandung High-Speed Railway, effectively implement key projects such as the Regional Comprehensive Economic Corridor and the Two Countries Twin Parks and jointly promote Belt and Road cooperation to support Indonesia's development. In the recent summit, both leaders committed to make progress on all these projects.
Considering the budding relations on economy, trade and infrastructure development, there was always a need to reinforce the China-Indonesia comprehensive strategic partnership, particularly in a highly complex geostrategic and geoeconomic landscape emanating from the US high-handedness the world over.
Jakarta has shown profound caution on Australia's acquisition of nuclear-powered submarines under the new Anglo-Saxon alliance, the AUKUS, for it could trigger arms race and power projection in Southeast Asia and sap regional economic growth. Given both countries continue to talk on the Code of Conduct to bring stability in the South China Sea, recent developments indicate that the economic relationship between China and Indonesia is inching toward broader strategic cooperation.
Amid an avalanche of US carrot and stick policy to lure and bully the regional countries to comply with the Biden administration's Indo-Pacific strategy, leaders across the expansive territory must engage in active diplomacy and build a bulwark to thwart challenges to peace and security. Such collaboration will build trust among the key regional stakeholders and usher in new economic opportunities for all of them.
For a world still struggling to recover from the pandemic, the US geopolitical competition with China and the Afghanistisation of the Ukraine war are wreaking havoc on international peace and economy. Upset by Indonesia's neutral stance on the Russia-Ukraine war, America is trying to use Jakarta's strategic position to architect new security challenges to Asia and the Pacific.
It is a watershed moment in the history of Asia-Pacific, facing intensifying risks of economic and peace crises from the US stubborn behaviour. America cannot be trusted to bring peace and stability in the region for it will slash its influence in the region. At this critical time, Jokowi is trying to steer the region into the right direction and urges the pacifist countries to prioritise economy and peace, strengthen multilateral strategic cooperation and exert sincere efforts to secure a peaceful and prosperous region.
Published in The Express Tribune, September 12th, 2022.
Like Opinion & Editorial on Facebook, follow @ETOpEd on Twitter to receive all updates on all our daily pieces.
COMMENTS
Comments are moderated and generally will be posted if they are on-topic and not abusive.
For more information, please see our Comments FAQ