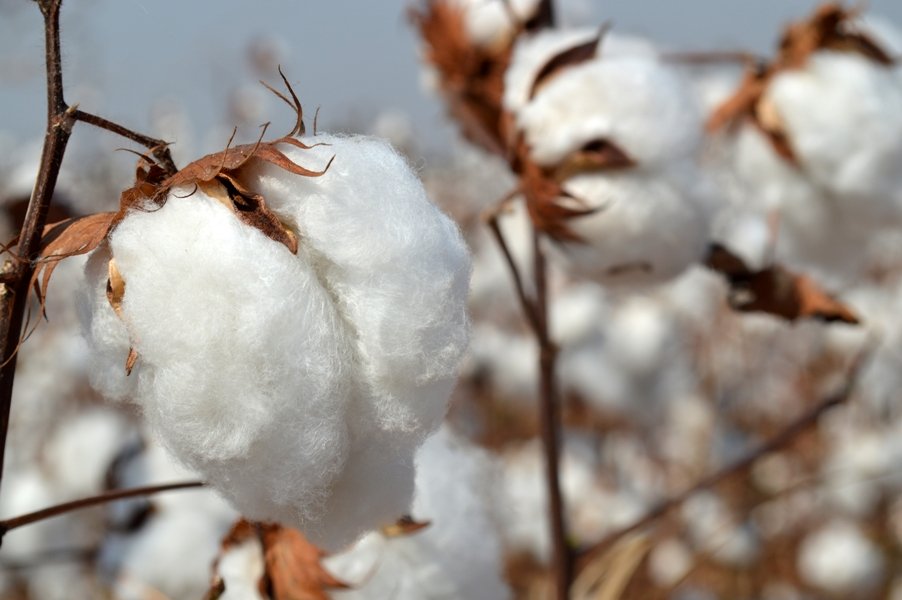 ---
ISLAMABAD:
Pakistan Textile Exporters Association (PTEA) has warned that delay in cotton imports can pose a risk to the timely delivery of export orders and demanded immediate lifting of the import ban on Indian cotton as 2.5 million bales are urgently required for the textile export industry.
In a statement, PTEA Chairman Sohail Pasha lamented that torrential rains and floods had engulfed Pakistan's cotton fields, resulting in irreparable loss to the sector.
In Punjab, many cotton-producing areas have suffered heavy damage due to stormy rains. Cotton crop over 210,000 acres of land has been affected due to the floods. He cautioned that a huge shortfall in cotton production was feared this year as floods had washed away about half of the country's crop.
Against the estimated annual consumption of at least 12 million bales, cotton production is expected to be around 5.5 million bales this year. "The shortfall of at least 6 million bales has left no option but to import raw cotton from other countries," said Pasha.
While considering India as the best option for cotton import, the PTEA chairman pointed out that India was the second largest cotton producer after the US. "Importing cotton from India will be far cheaper and it will take only a few days (three to four days) to reach Pakistan," he said.
"It is high time that the ban on cotton imports from India is lifted to maintain growth momentum in the textile sector."
The PTEA chairman urged the government to review its policies in the wake of current situation and allow import of Indian cotton for the export-oriented textile industry under the Duty and Tax Remission for Export (DTRE) scheme.
He underlined that low cotton productivity and ban on cross-border cotton import had pushed up prices of cotton. He highlighted that the flash floods had worsened the situation as the price of cotton crop in Sindh reached Rs22,000 per maund from Rs19,500 with reduced quantity and quality.
The price of cotton in Punjab was in the range of Rs22,500 to Rs24,000 per maund while in Balochistan the price was between Rs18,500 and Rs19,000 per maund. "Government must take immediate remedial measures as further delay will hurt the industrialisation drive, halt export growth and lead to unemployment, he said.
Published in The Express Tribune, September 10th, 2022.
Like Business on Facebook, follow @TribuneBiz on Twitter to stay informed and join in the conversation.
COMMENTS
Comments are moderated and generally will be posted if they are on-topic and not abusive.
For more information, please see our Comments FAQ