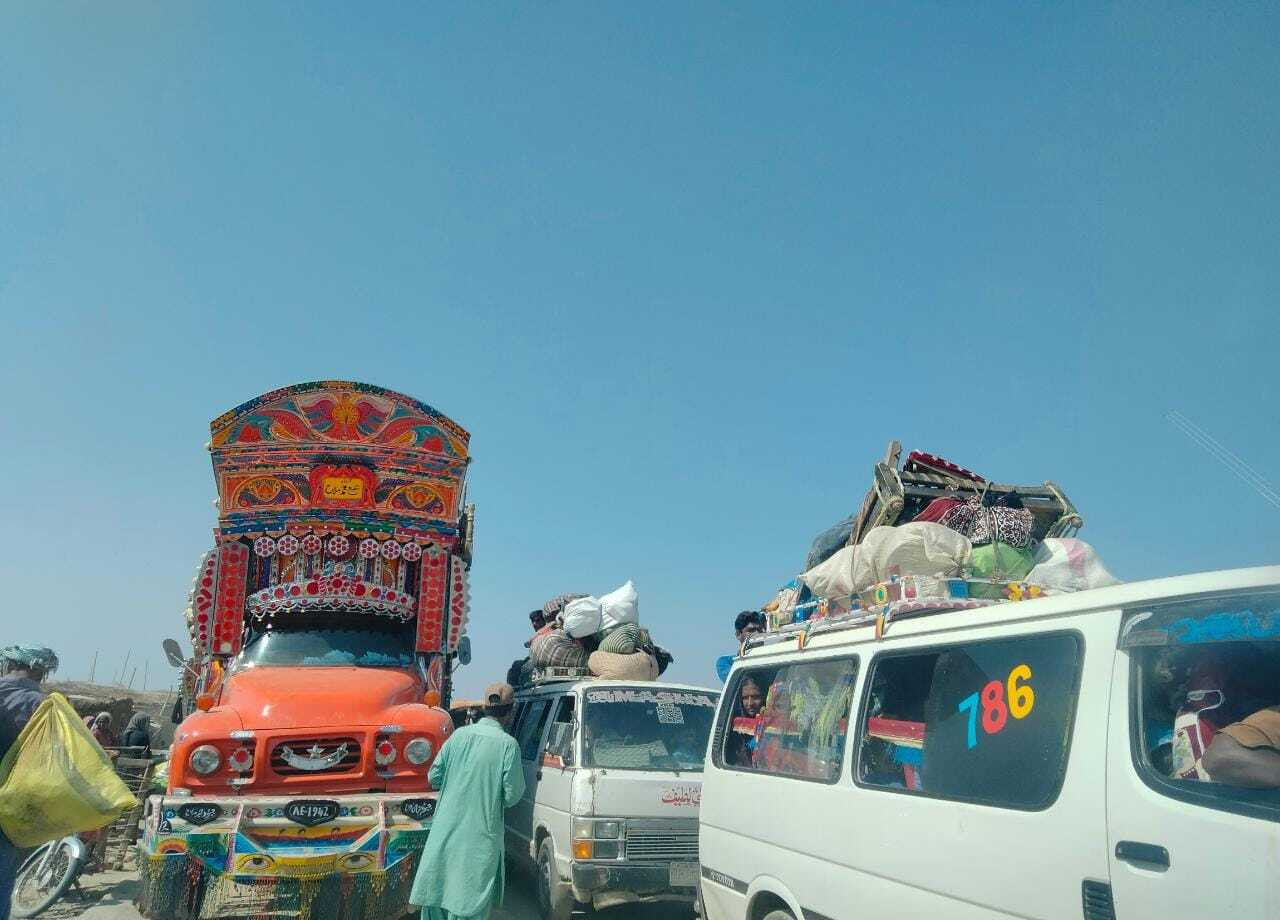 ---
Mass migration of flood affectees started in villages around Sehwan and Bhan Saeedabad towns, including Karampur, Bamba and Talti on Thursday.
The majority of these people are moving towards Sehwan and Jamshoro, using private transport such as rickshaws, tractors and even motorcycles. Families, with whatever belongings and livestock they could save from the flood waters, are shifting to safer areas after spending days in inundated regions.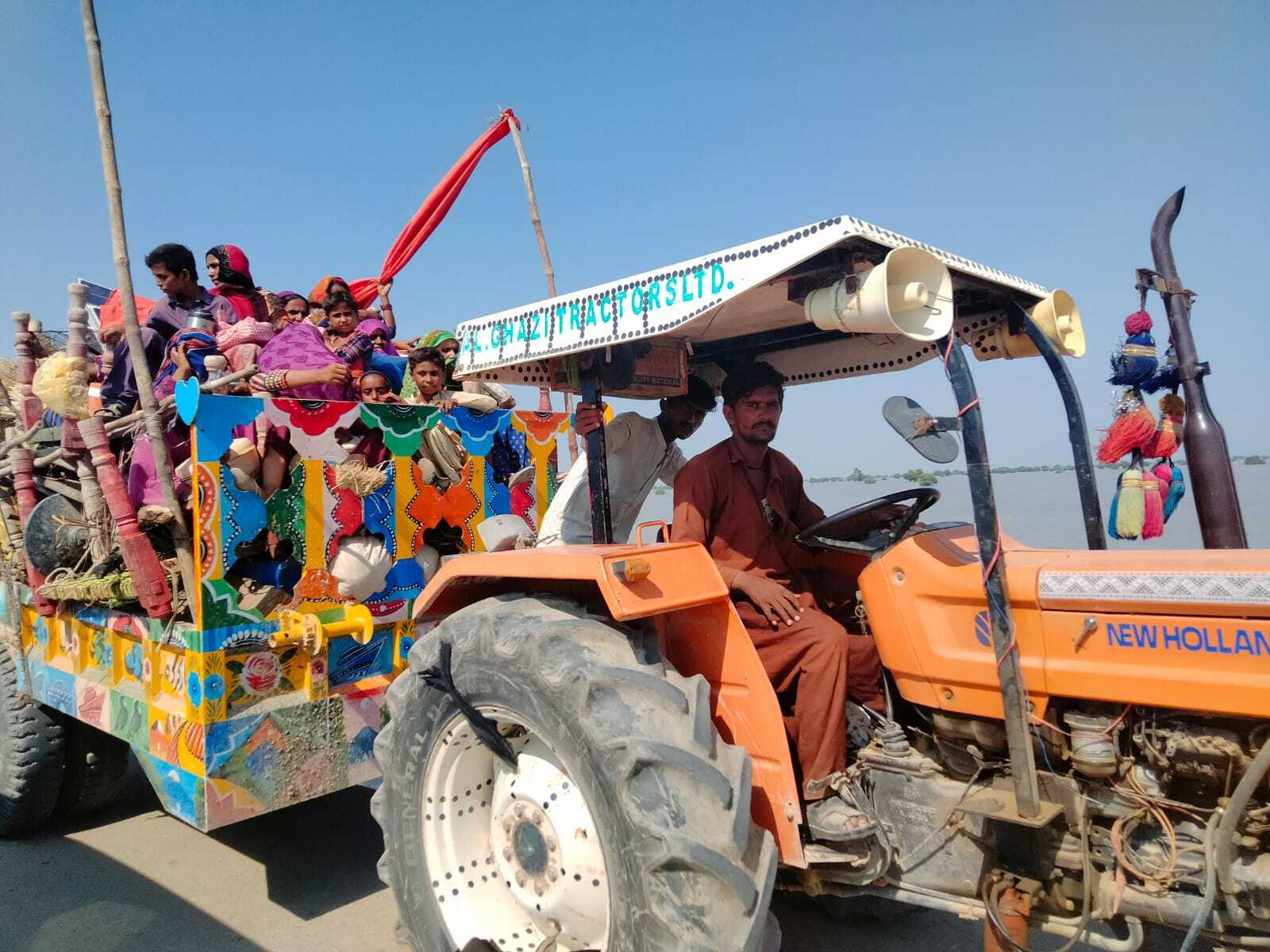 In some areas, with the help of the government, the villagers are trying to strengthen the dykes in an effort to stop the flow of water coming from Manchhar Lake.
The Sindh government had taken the plunge of breaching the Manchhar lake's bank at various points in a desperate attempt to protect Sehwan and Bhan Saeedabad from flooding, displacing some 125,000 people in five union councils while trying to save over 300,000 others.
Read: Manchhar breached again to ease pressure
Authorities in the Jamshoro district had alerted people to move out as gushing water from the burst embankments of the country's largest freshwater lake headed fast towards Bhan Saeedabad Taluka after inundating several union councils near Sehwan on Wednesday.
Sources told The Express Tribune that the district administration had asked the citizens to evacuate the areas.
Thousands were stuck and seen sitting on road sides today, waiting for assistance as panic was starting to take hold amongst the populace.
Police have been deployed at various points to control the law-and-order situation. A large number of police officers from Karachi have also reached Dadu and Jamshoro districts after earlier protests by people in several cities and towns of Sindh. The protestors blamed the government for failing to come to their aid.
COMMENTS
Comments are moderated and generally will be posted if they are on-topic and not abusive.
For more information, please see our Comments FAQ