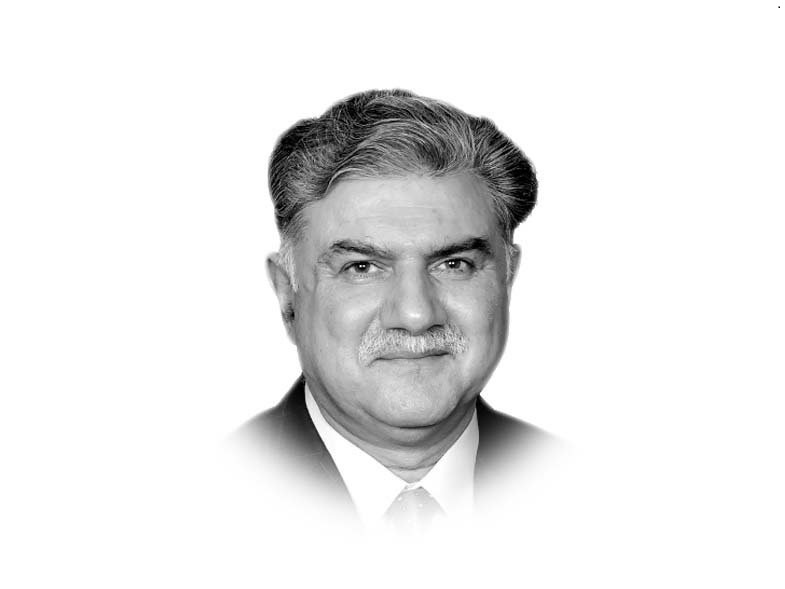 ---
In September 1, 2022 part of this article, there were some 'suggestions' on functional aspects of the ongoing flood relief operation. This piece would conclude these recommendations, and discuss the overall floods management.
…Sixth, time donation. People can also contribute by donating time, doing volunteer work at collection points, organising donation drives, sharing relevant knowledge and feedback with relief providers like identifying sources for availability/purchase of inexpensive items in bulk. Sharing experience helps victims get more relief quicker. The worst affected area in a disaster is the 'supply chain management'. This requires focused attention during and after the disaster, particularly during the remaining R2 (Rehabilitation and Reconstruction). Hence, supply chain professionals are sought after by relief agencies. An estimated 80% of relief costs are incurred on supply chain.
Seventh, visibility. Building visibility is a challenge both for relief providers and others wishing to help. Donors do not trust most relief providers with funds, other than a few like Pakistan Army due to lack of visibility. Skilled supply chain managers, hence using IT, networks, programming are crucial for developing platforms to ensure transparency. By knowing who is doing what and where, relief providers/volunteers get a clearer picture, enabling relief provision.
And now, the overall flood situation. Its true scale and scope have yet to unfold and will be discussed next week. If one single causal factor can be identified, it is 'climate change'. Pakistan, with miniscule contribution (0.5%) to the global carbon-footprint for example, is disproportionately hit by consequences of global warming. Fiji's PM Frank Bainimarama famously and courageously said on August 31, 2022, "Let's be clear. Pakistan's people did not do this to Pakistan. We all did."
Experts claim that global warming causes recurring drought and cloud-bursts in quick succession in affected areas like Pakistan, overwhelming the ground's drainage and absorption capacity, and in the process overpowering the meagre and ill-prepared national response mechanisms. Without going into the debate any further, Flood-2022 substantiated this indisputably. For a calamity that is going to be recurring, following other specific causes can be identified in Pakistan's context.
First, 'inefficient drainage' remains the root cause of flooding after heavier, frequent and unseasonal rains. Although most analysts attribute flooding to excessive rains, one remembers weeklong cloud bursts in Monsoons with hardly any damage. The basic issue today is constricted drainage all over, in urban as well as rural areas. In Rawalpindi/Islamabad, despite temporary pondage, the water drains although encroachments, clogging, and lack of timely cleaning of storm-drains, sometimes overwhelms drainage in incessant downpour.
In upper KP, River Swat is blocked by illegal constructions and banks of other rivers, rivulets and streams are encroached by greedy hoteliers in particular. Under conventional wisdom, no construction should be undertaken along a water course within 'stones', as stones demarcate water's boundary and its domain. Punjab is relatively better off where traditional nalas especially sem nalas that drain water from water-logged land are maintained, even if not optimally.
AJK, GB and Balochistan are prone to flash floods, with GB also vulnerable to 'Glacial Lake Outburst Flood (GLOF). With better early warning system (people generally fire in the air to alert villages downstream, if water rises, which is usually noisy); adequate reaction time and; some official support in clearing landslides, life returns back to normal relatively quickly. However, unchecked and unregulated tourism is likely to create problems similar to those in Swat and Dir in GB and AJK as well.
Other than the cited blockades to water courses, drainage is not a very serious problem in Northern Pakistan. Landslides blocking roads and tracks and washing-away of poorly cited/constructed bridges and roads do temporarily hamper provision of R2. Hill-slides blocking rivers could be catastrophic.
Balochistan is especially prone to hill torrents. Water gushing down from Koh-e-Suleman range has caused flash floods/inundation in some 300 km stretch from DG Khan to Kashmore. This unprecedented deluge has also caused drainage problems given its sheer volume. Likewise, deluge from the Makran mountain range causes flash floods and some inundation in the coastal belt. Balochistan's other nala-borne flashfloods could be tamed by dams and innovative pondages, with immense agricultural benefits.
The problem is acute in Sindh. The traditional nalas/wahs (drains) including the reconfigured L/RBOD [Left/Right Bank (Indus) Outfall Drains], cannot drain a deluge of this magnitude. If you fly along Indus from Sukkur to Indus Delta south of Thatta — partially in Army's Hyderabad Division's (Desert Hawks) area, that I commanded — the area west and farther from Indus is more rocky, sandy and barren; compared to the sprawling green-belt (mostly mango orchards) east of Indus, as far as roughly Line Sanghar-Chhor. The Western half, besides sem nalas was traditionally dependent on lake-based drainage with excess water drained into Hamal Lake in Shadadkot District, Manchar Lake in Jamshoro and Dadu Districts, and Keenjhar (or Malik) Lake in Thatta District, and, thereafter into Sea.
In the Western half, RBOD (formerly Nara Valley Drain) is a tri-purpose canal system designed to drain saline water, agricultural effluent and rainwater into Manchar Lake and south. It consists of RBOD-I, II and III in different phases of completion. Corruption, capacity and alignment issues mar the project after billions spent over years. RBOD is also blocked by influential waderas — landlords who are politically untouchable. To add to misery, water from Kirthar Range (western Sindh) combined with a swollen Indus has turned area along Larkana, Mehar, Khairpur Nathan Shah and Dadu into an enormous lake, devastating villages and towns with an unseen ferocity.
The Eastern half has LBOD, a WB-funded major canal meant to drain saline water, industrial waste and floodwater from Benazir Abad/Nawabshah, Sanghar, Mirpurkhas and Badin districts along old Nara River basin. Designed primarily to enhance ground fertility in this green belt, LBOD starts from Ghotki, is joined by other drains and empties into Sir Creek. Dhoro Puran Outfall Drain (DPOD) and Kadhan Pateji Outfall Drain (KPOD) are other large drains. LBOD overflowed in 2003 and 2011, causing widespread flooding it was meant to prevent. Chotiari Reserve (Sanghar), for saline water discharge from LBOD, does not help flood mitigation.
The north-south sem nalas and wahs around Thatta-Badin area are also prone to backflow from the Sea in high tide. This, combined with high-water table and the ground's low absorption capacity, makes drainage around Badin, Thatta difficult. I saw pondages remnants from 2010 flood, still in 2012, when I took over Desert Hawks.
Upper Sindh also has drainage issues but South Sindh has to face the double-whammy of rains and the deluge in Indus that is swelled with water from the entire country. So, instead of baby steps to solve Sindh's drainage problem, another SCARP (Salinity Control and Reclamation Project) was then recommended, as in Rahim Yar Khan, Punjab. This Project, and opening more drainage into the cited lake system, would solve drainage issue. This will also help in 'strategic obstacle system' and water storage.
Elsewhere in Pakistan, building more reservoirs/dams, quickly and efficiently is vital. (To be continued)
Published in The Express Tribune, September 8th, 2022.
Like Opinion & Editorial on Facebook, follow @ETOpEd on Twitter to receive all updates on all our daily pieces.
COMMENTS
Comments are moderated and generally will be posted if they are on-topic and not abusive.
For more information, please see our Comments FAQ