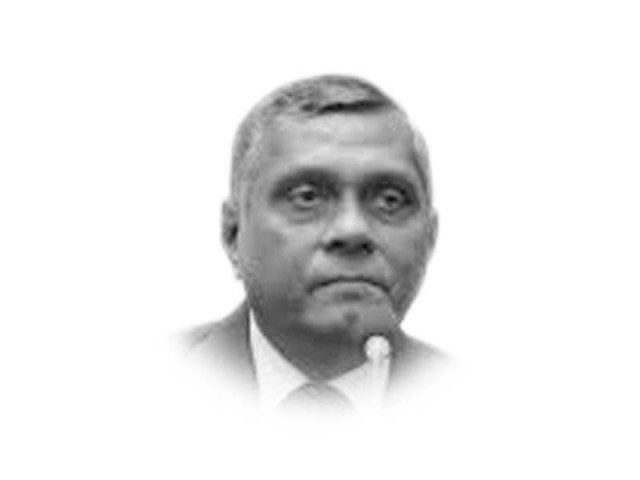 ---
Pakistan's vulnerability to natural disasters is a reality and must be managed accordingly. The recent floods have resulted in a human catastrophe with thousands of dead, millions displaced, crops destroyed, and potential price hikes, which will threaten the survival of the 220 million Pakistanis. Therefore, it is high time that the country mobilised its human and material resources.
In June, the National Disaster Management Authority (NDMA), Meteorological Department and Flood Control System issued an early warning about more than usual rainfall, glacier melts, and the likelihood of super floods in Pakistan. But the gap in early warning and early response led to human catastrophe. In 2021, a joint study by the World Bank and Asian Development Bank revealed that "Pakistan faces some of the highest disaster risk levels in the world, ranked 18 out of 191 countries by the 2020 Inform Risk Index. Pakistan also has high exposure to flooding (ranked jointly 8th), including, riverine, flash, and coastal, as well as some exposure to tropical cyclones and their associated hazards (ranked jointly 40th) and drought (ranked jointly 43rd)." The report added that Pakistan faces a rate of warming considerably above the global average with a potential rise of 1.3°C–4.9°C by the 2090s over the 1986–2005 baseline. Unfortunately, this warning was not taken seriously by the concerned authorities resulting in the mother of all disasters in Pakistan.
The NDMA and Provincial Disaster Management Authority's (PDMA) failure to take precautionary measures following the Meteorological Department's warning exposed their non-seriousness and incapability. Federal and provincial governments along with leaders of different political parties were busy levelling allegations and counter allegations on various issues. No one was interested in seeing what was being written on the wall. When rains in Karachi inundated the city and surging rainwater from the Kirthir range and Koh-e-Suleman reached Sindh and southern Punjab in July it was already too late. From late June till the mid of July, the situation was not serious but when water from the glaciers and mountains of Swat, Kaghan and Gilgit-Baltistan began to move towards the rivers of Khyber-Pakhtunkhwa (K-P) in early August, the situation began to deteriorate.
The floods of 1973 and the earthquake of October 2005 should have been enough for federal and provincial governments to take preventive measures to manage natural disasters. But the culture of ad hocism in policies, and the authorities' non-professional and non-serious attitude led to a dangerous situation when torrential rains and floods struck Pakistan. Despite the warnings, this year too, the relevant departments remained aloof and ignorant of the impending disaster until most of the country was submerged in water. Under the disaster management framework, every district of Pakistan should have arrangements for rescue and relief. Dams, barrages, canals and all those areas where rainwater accumulation was possible should have been monitored. Proper water channels releasing rainwater from mountains and hills should have been constructed. Planning and mobilising human and financial resources along scientific lines to combat various disasters could have helped in coping with an emergency. Also, learning from models of disaster management in different countries would have generated experience, skills, and expertise in dealing with situations causing floods, earthquakes, and other calamities. Presently, there is an urgent for a disaster management mechanism in Pakistan and it would require three measures.
First; a panel of experts should be created to advise and plan about coping with natural and man-made disasters. For this, specialised courses should be offered, and research must be conducted on the causes of environmental disasters. During floods, earthquakes, and other disasters, one always looks toward the armed forces for rescue and relief operations because they are better equipped and trained to cope with such situations. There is a dearth of centres and institutes focusing on issues that cause disasters due to which the country lacks the professional and technical expertise to deal with natural and man-made disasters. Across the country, universities should establish centres in collaboration with NDMA and armed forces to research natural disasters and improve Pakistan's ability to mitigate and cope with disasters. The geography and environmental studies departments should offer professional courses about climate change and global warming and how the country can alleviate the risks of future climatic disasters.
Second; small, medium, and big dams should be constructed to conserve the flood water so that it can be used later during dryer periods. Quality dams and water storage facilities should be created so that they can withstand the pressure of water during floods. One can learn from the state-of-the-art water storage facilities constructed in Bahria Town Karachi where rainwater is conserved in small dams for gardening and other purposes. The government must mobilise human and financial resources to construct water reservoirs, particularly in those areas where flood water is accumulated to avoid damage to the crops and infrastructure in the future. The Kalabagh Dam, which was proposed in the 1960s on the river Indus, would have produced 5,000 megawatts of electricity and arranged several million acres of feet of water for cultivation. However, it became a victim of negative politics and ultimately failed because of the potential adverse implications of the dam on KP and Sindh. Had Kalabagh Dam been constructed, Pakistan could have been partly saved from the flood devastation.
Finally; grassroots level awareness should be created about disaster management so that the authorities and the public do not panic in a crisis and follow a professional approach. Back in April 1988, a blast occurred in the Ojhri camp in Rawalpindi. The incident caused panic in Rawalpindi and Islamabad and several hundred people in the twin cities were killed when rockets and missiles flew from the camp. Had there been a disaster management mechanism human loss could have been curtailed. And, when the pandemic struck Pakistan in 2020, it was a human disaster that engulfed many other countries. The federal government responded to the pandemic by establishing the National Command and Operation Centre (NCOC), which successfully dealt with the lethal challenge faced by the people in Pakistan.
The aforementioned suggestions should be taken in earnest and a permanent disaster management system should be set up to cope with future natural and human disasters.
Published in The Express Tribune, September 4th, 2022.
Like Opinion & Editorial on Facebook, follow @ETOpEd on Twitter to receive all updates on all our daily pieces.
COMMENTS
Comments are moderated and generally will be posted if they are on-topic and not abusive.
For more information, please see our Comments FAQ