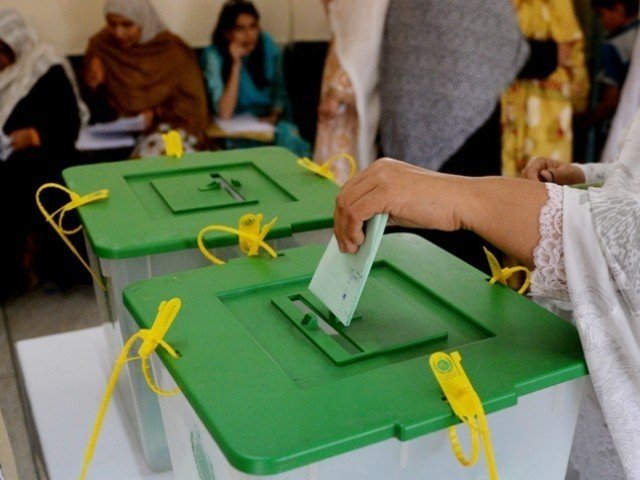 ---
ISLAMABAD':
The Election Commission of Pakistan (ECP) has said that the Punjab Government should ensure the holding of local bodies' elections at the earliest and sought details from the provincial administration for the purpose.
Chief Election Commissioner (CEC) Sikandar Sultan Raja chaired a meeting of the electoral watchdog which was attended by Punjab chief secretary and other officials concerned on Thursday.
The meeting was told that the Constitution and the orders of the Supreme Court were being violated by not holding the LB elections on time.
It was said that the LB polls could not be held due to constant amendments in the LB law.
The CEC noted that the provincial government was bound to hold LB elections following the Constitution and orders of the apex court.
The ECP sought from the Punjab government rules pertaining to LB laws and maps of constituencies.
Last month, it was reported that the local government elections in Punjab were likely to be delayed further as the PTI government was once again considering scrapping or amending the PML-N Punjab Local Government Act 2022.
After coming to power in Punjab, PML-N Hamza Shehbaz's government had scrapped the PTI's local government act by introducing its own version of local government law in June. However, after the fall of the PML-N government, the PTI government had once again decided to bring its own version of local government system in the province.
Punjab LG Minister Mian Mahmoodur Rasheed had indicated that the PTI government wanted to hold the LB polls at the earliest for which the new Punjab Local Government Act would be passed through the provincial assembly.
The minister had directed the officials concerned to prepare a draft of amendments in the Local Government Act.
Rasheed said the Local Government Act 2019, passed by PTI government, was closer to the aspirations of the people but the PML-N-led coalition government had changed it just for the "sake of its ego".
COMMENTS
Comments are moderated and generally will be posted if they are on-topic and not abusive.
For more information, please see our Comments FAQ