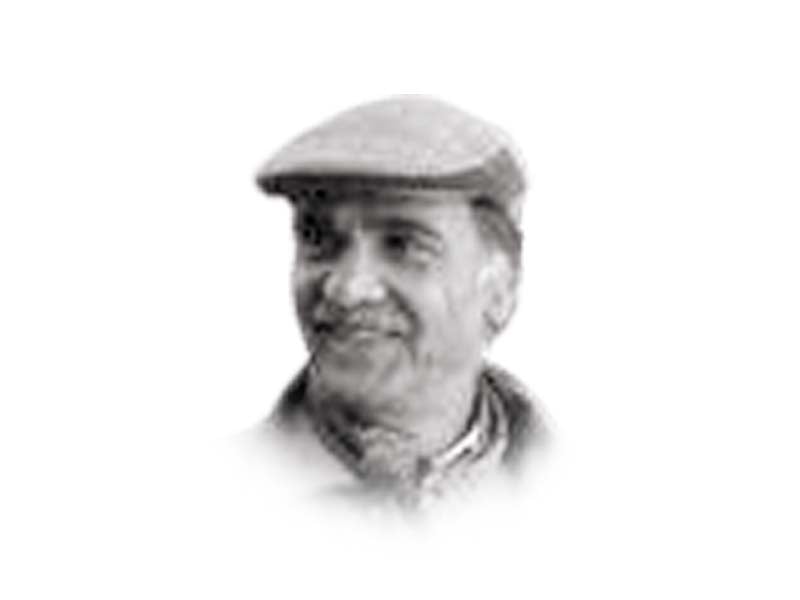 ---
In a previous article (https://tribune.com.pk/story/2370062/the-need-to-prioritise-agricultural-development) I had pointed out that Pakistan has failed to build up a dynamic, export oriented manufacturing and services sector. A consequence of this has been a failure to move people out of agriculture. The proportion of the labour force working in agriculture has dropped by only 7 percentage points in three decades as compared to 30-35 percentage points over the same period in rapidly growing, export oriented countries such as China and Viet Nam.
And not only are there too many people in agriculture, most of them have limited access to the key farming asset — land. Land holdings in Pakistan are high inequitable with 2% of farmers owning 45% of all agriculture land while 98% owning the remaining 55%. Pakistan's farm economy is dominated by the 7.4 million small holders who cultivate less than 12.5 acres. Most of these small farmers use rudimentary technologies, face inefficient input and output markets, and rely on high-cost informal credit markets. They can barely eke out a living and this is reflected in alarming health and nutrition figures in rural areas.
I had argued that in the long term, Pakistan has no alternative to building an export based manufacturing and services sector; move people out of agriculture; and consolidate operational land holdings into larger more efficient units that could use better technology, more machinery and hence increase labour productivity and incomes.
However, building up an export oriented manufacturing and services sector will take effort, time and investment. In the short term, developing agriculture, particularly smallholder agriculture, would allow the country to meet several high priority targets such as reducing poverty, food insecurity and malnutrition; and providing employment, particularly to young people. If properly managed, agriculture also has the potential to enhance exports, reduce imports and improve the balance-of-payments situation — a chronically weak aspect of Pakistan's economy.
Many of the prerequisites for change have been in place for some years. Demand for high value products, both crops and livestock, is rising rapidly both inside Pakistan and in the region. At the same time better road infrastructure has improved the logistic linkages between producers in rural areas and consumers in urban areas, while smartphone-based information sharing is providing real time information on prices and market opportunities.
Farmers and value chain actors across the country are taking advantage of these improved linkages between producers and consumers — moving into high value products to meet market demand and, at the same time, increasing the efficiency of the value chain from farm to fork.
One way this is happening is through the creation of production clusters — a geographic area specialising in one particular crop. Certain areas have local soil, water and climate conditions that are suitable for certain crops, as well as access to the road network. In these areas many small to medium-scale farmers are rapidly moving into specialised production — bananas in lower Sindh, mangoes in south Punjab and upper Sindh, cherries and apricots in Gilgit-Baltistan, dates in Khairpur, Kinnos in the Sarghoda area, peaches in Khyber-Pakhtunkhwa and apples and grapes in Balochistan. The list goes on. Farmers who have specialised in these crops can earn returns of Rs5-10 lakh per acre which means that even with 10-15 acres they can make Rs0.5 to Rs1 crore in a good year — a tidy sum indeed.
Similar developments are taking place in the livestock sector with specialised production units of 5-50 dairy animals cropping up in and around urban centres. These have been following the lead of the poultry sector which pioneered that creation of commercial production units.
Compact production clusters have launched a virtuous cycle. It had attracted input and machinery suppliers, processors and contractors for harvesting, packing and transport. Market agents are also active and provide services to get produce to national and overseas markets. These market agents — traders and wholesalers — are often a major source of credit to farmers and livestock producers.
The dynamism of these production clusters has recently also been attracting both tech companies and venture capital firms. Many young entrepreneurs with top notch qualifications and formidable tech and fintech experience are becoming active in the sector. They are working on improving all aspects of the production and supply chain from provision of planting materials, machinery services, alternate energy solutions, soil fertility profiles, weather forecasting, advice on cultivation methods, and on wholesale and retailing marketing opportunities. Profitable business models are being tried and tested — a development that bodes well for the future.
Does the government have a role in what appears to be a largely private sector and market driven process? It is important to remember that many of the technologies, planting material and production methods being used by farmers today were introduced by government and donor projects over the last few decades. National agencies such as the National Agriculture Research Centre, as well as provincial and specialised community research units have made major contribution with financial and technical help from external partners. And this needs to continue through public-funded efforts to identify, adapt and popularise new crops, especially in view of changing climates; develop and popularise new production techniques which make more efficient use of scarce resources particularly water; and improve storage and transport technology which would help reduce the very high levels of spoilage and wastage.
Bespoke assistance is also needed to further develop production clusters and the new entrepreneurs — both of whom are at a nascent stage. Among the most critical action for the government is to create an appropriate business environment with regulations on dispute resolution, on natural resources conservation, on genetic improvement, on marketing, on food safety, and on certification, labelling and traceability. The government also needs to work with banks and insurance companies to provide risk management mechanisms. Specialising in a single product — in the crop or livestock sector — is inherently risky due to possible pest and disease attacks; or unfavourable market conditions; or the increasing frequent extreme weather events. Insurance, in some form or other, is essential for growth.
In addition, it is essential that the government provides a favourable environment to help farmers and tech/fintech companies to grow — for example by sponsoring fairs, exhibitions and other events where synergies and partnerships can be built; by helping get access to national and international funding; and encouraging foreign private companies to participate, for example through creating special production zones similar to what is being done for manufacturing.
Published in The Express Tribune, September 2nd, 2022.
Like Opinion & Editorial on Facebook, follow @ETOpEd on Twitter to receive all updates on all our daily pieces.
COMMENTS
Comments are moderated and generally will be posted if they are on-topic and not abusive.
For more information, please see our Comments FAQ