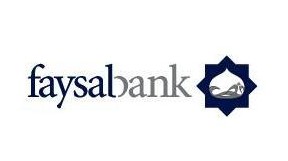 ---
KARACHI:
Faysal Bank has announced that it is surrendering its conventional commercial banking licence and acquiring an Islamic banking licence from the State Bank of Pakistan (SBP) in December 2022 as it has converted 99.8% of branches into the Shariahcompliant business model. Only one branch is left that is working under the conventional banking regulations.
It will be converted into an Islamic banking branch in October, according to the bank. "Faysal Bank will resume Islamic banking operations from the dawn of January 1, 2023," announced Chief Financial Officer Syed Majid Ali while briefing media on Tuesday. He recalled that the bank had kicked off operations as "the first bank that offered Islamic products in Pakistan" in October 1994. Lack of relevant regulations, Islamic products and investment opportunities caused deviation from the "original vision".
"We will apply to State Bank of Pakistan for Islamic banking licence in September 2022," he said, expecting the central bank to award the licence by December 2022. "The board of directors has given its approval for applying for the licence." The bank decided to resume Islamic banking in 2014 and began the journey towards that goal in 2015. Of the total 211 conventional banking branches, 210 have been converted into Islamic banking so far.
The bank has emerged as the sixth full-fledged Islamic bank in Pakistan. "Its conversion has helped Islamic banks to increase their market share to over 20% compared to 16.6% in December 2019," said Faysal Bank Head of Islamic Banking Muhammad Faisal Shaikh. Though over 75% transactions were done through digital channels at the bank, it would continue to open new branches to expand its outreach nationwide, CFO Ali said.
The bank is operating a total of 638 Islamic banking branches and one conventional branch. It has planned to open another 61 branches over the next one year, he said. The CFO said the bank had converted deposits of 500,000 accountholders worth over Rs600 billion (or 94%) into Islamic deposits in July 2022 compared to only 11% at the end of 2015.
Similarly, it converted assets worth over Rs700 billion (or 86%) into Islamic assets in July 2022 compared to 8% in 2015. The bank may be left with conventional funds of Rs10 billion at the completion of its switchover to Islamic banking in the near future. It is considering giving Rs10 billion in charity to separate its Islamic portfolio from the conventional one, he said.