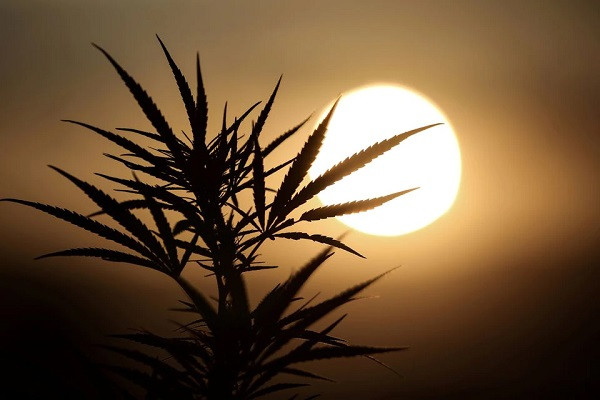 ---
ISLAMABAD:
The National Assembly's Standing Committee on Science and Technology was told on Tuesday that the production of industrial hemp could fetch Pakistan $3 billion by 2026 and thereby help the country diversify its exports by tapping into the international cannabis market.
The worth of hemp products in the international market is $45 billion dollars and is likely to swell to $100 billion by 2026.
In a meeting held under the chairmanship of Sajid Mehdi, the committee was told that 93kg of hemp was produced in collaboration with the Arid Agriculture University on a trial basis for the approval of the hemp policy, 73kg of which was sent to the Pakistan Council of Scientific and Industrial Research Laboratories.
The secretary ministry of science & technology said that a PCSIR laboratory was trying to extract CBD oil from the produced hemp. Similarly, 20kg of hemp was sent to the National Textile University (NTU) to turn into fibre.
The committee directed stringent measures to negate the chances of involvement of the drug mafia as their offer could be more attractive as per government price.
The meeting was further that Industrial Hemp and Medicinal Cannabies Authority would also be set up to implement the policy.
The committee considered "The Contractors Registration Bill, 2021" (Private Member's Bill) and directed that Ministry may hold a meeting with the Ministry of Law and Justice to examine the said proposed legislation to remove lacunas, if any and come up with the proposals in the next meeting so that committee could consider it accordingly.
Also read: Faraz inaugurates 'hemp harvest' in Rawalpindi
The committee expressed concern that several complaints had been received from the employees of COMSATS, PCSIR and Pakistan Science Foundation (PSF) regarding their promotions. It directed that the ministry may ensure transparency in promotion criteria to avoid frustration amongst their employees so that they could work more effectively for the welfare of their departments.
The committee highly appreciated the introduction of two and three electric wheelers.
The committee, however, directed that the ministry may ensure the safety of riders before its launching formally.
Committee member Mukhtar Ahmad Malik pointed out that 'favourites' were being appointed at the PSF and Natural Sciences Linkage Programme (NSLP) promotions were being held without the approval of the competent authority.
Ordering an inquiry into the matter, the committee directed the science ministry should submit a report.