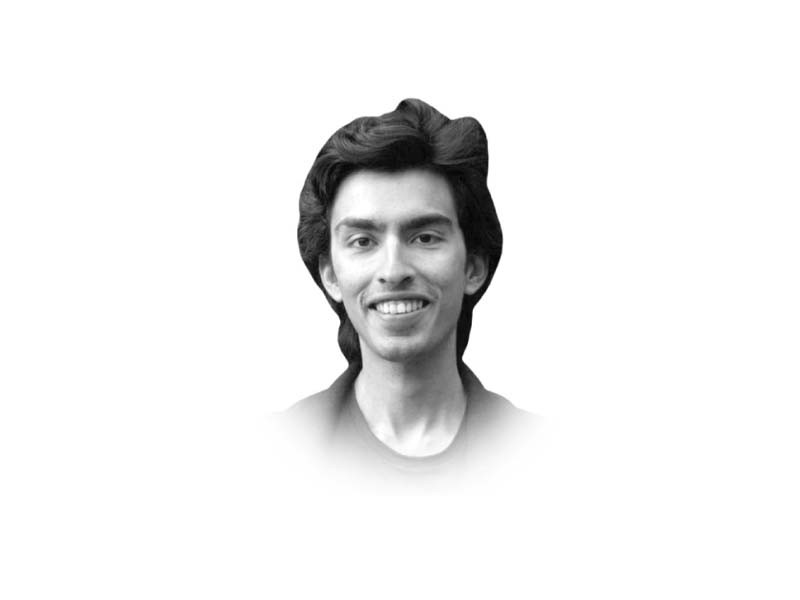 ---
While risk from climate change is not exactly quantified in countries like Pakistan, by August 2022, we can confidently say that every part of the country has faced at least some kind of extreme climate change induced event. Increasingly, we are seeing that people are suffering through one disaster after another. In the months of March to June, we saw record- breaking heatwaves engulfing Punjab, Sindh and Balochistan. In Gilgit-Baltistan, melting glaciers caused flash floods, destroying bridges and buildings in its wake. Soon after the heatwaves we witnessed abnormal monsoon rain patterns in July and August, exposing the entire country's vulnerability to climate change. The country is now facing the worst floods since 2010, which have devastated large regions in Balochistan, Sindh,
Khyber-Pakhtunkhwa and South Punjab. Either we can learn from these experiences and plan mitigation strategies, or face ruin. What has made these monsoons distinctly more dangerous and deadlier than those prior is a combination of climate change and poor risk management. This year, the monsoons are stronger and more destructive because higher average global temperatures mean that the atmosphere can hold more moisture resulting in more intense downpours. Heavy rainfall, coupled with dry soils from the last heatwave, led to flash floods — sweeping away houses, roads, bridges, livestock, etc. In particular, Sindh and Balochistan received 700% and 500% more rainfall than usual from 1st August to 25th August and the preceding heatwave in the region made it a hotbed for destruction. To add to the hazard of flooding, the country has no direction on mitigating risk to communities and has evidently not learnt anything from the 2010 floods. Poor infrastructure planning and lax development laws only exacerbate the risk. For example, in Balochistan, water needed for agriculture is sourced from 'hill torrents'— a rainwater harvesting system where water is diverted from mountains to agricultural land.
During heavy rainfall in the early weeks of August, hill torrents brought flash floods of high magnitude — exposing the outdated irrigation system that is in place. Had the infrastructure been engineered to store water in the event of large torrent flows, we might not have seen the current levels of destruction in Balochistan. The loss of lives is evident, but the economic damage is also of catastrophic proportions. Two weeks ago, the US Secretary of State announced a $1 million grant to build resilience against 'natural disasters' but this is too little, too late. These floods have likely caused damage worth tens, if not hundreds, of millions dollars and it would take much more for the country to first deal with the aftermath of the damage caused and then build resilient infrastructure. The recovery stage from these floods would take a few years. By the time we recover from this catastrophe, still reeling from its damage, another climate change induced event may be just around the corner.
The government's response to the floods is disappointing, to say the least. They too have now jumped on the bandwagon to claim that the destruction is a result of rising global temperatures. This is true to a certain extent, but failure to build resilient infrastructure, no early warning systems, lack of stringent development laws, no mapping of informal settlements in Balochistan, Sindh and K-P, and no flood inundation mapping has only made the situation worse. Despite warnings from the Met office, most affected communities were not evacuated, and the government seems ill-prepared for relief efforts on ground. The risk to these floods were not cushioned by any resolute effort and attributing the destruction caused only to climate change is simply deceptive.
I will reiterate — floods, heavy rainfall, heatwaves and droughts will only accentuate with rising temperatures, and we need a proper climate risk management system in place. People frequently exposed to extreme events like flooding and droughts are in distress; they have not just lost their livelihoods but also a sense of identity and place as they struggle to navigate through the adversities of climate change. The urgency and intricacy of risks associated with climate change require structural reforms and actions that are not parochial. Pakistan must re-think its developmental framework to re-build climate resilient infrastructure to reduce exposure and vulnerability to hazards such as the 2022 floods. There is a need for a concerted effort by the state, and institutions to address the infrastructural inequities experienced by vulnerable communities today. Else, millions will suffer the consequences.
Published in The Express Tribune, August 30th, 2022.
Like Opinion & Editorial on Facebook, follow @ETOpEd on Twitter to receive all updates on all our daily pieces.