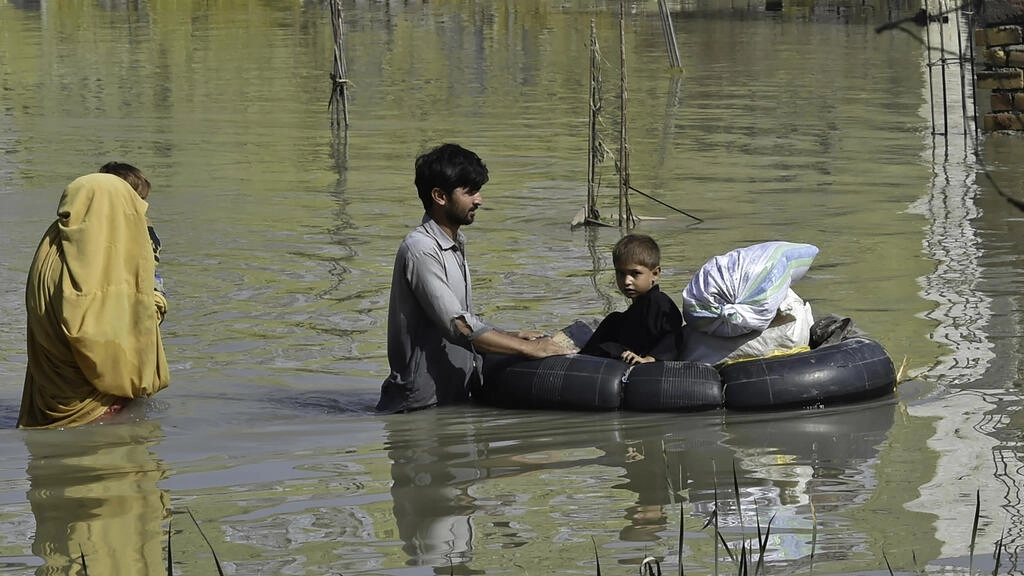 ---
PESHAWAR:
The Pakistan Democratic Movement (PDM) has established a relief camp for flood victims in district Charsadda and urged people to participate in post-flood welfare activities throughout the Khyber-Pakhtunkhwa.
Provincial President Awami National Party (ANP), Aimal Wali Khan donated Rs500,000 to a relief camp established in Farooq Azam Square at Charsadda.
Other party workers also donated funds for the welfare of flood-victims.
District spokesman JUI-F, Maulana Jameel, district chairman Qaumi Watan Party (QWP), Qaiser Jamal, and PPP leader Gul Waheed were also present on the occasion. Talking to journalists, Aimal Wali Khan expressed anger over unavailability of a helicopter for evacuating trapped people during recent floods.
He criticized the provincial government and said that rulers are busy saving their political careers and they have no sympathy for the Pakhtun race.
Meanwhile, General Secretary ANP, Mian Iftikhar Hussain handed over three truckloads of relief goods for flood-victims to Khudai Khidmatgaar Tehreek in the presence of other party leaders including Samar Bilour and Hidayatullah.
Mian Iftikhar said that central government allocated funds amounting to Rs102 billion.
Published in The Express Tribune, August 29th, 2022.