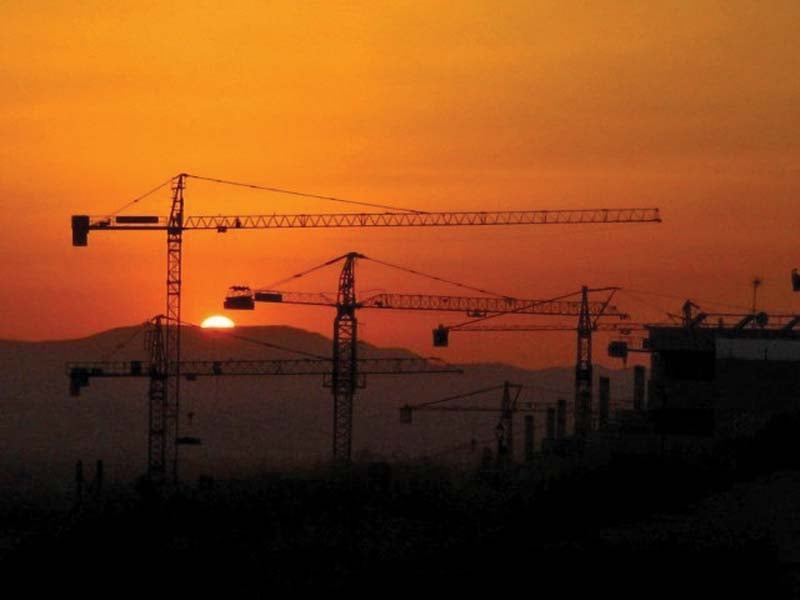 ---
ISLAMABAD:
Despite adoption of the famous 18th Amendment, the structure of Pakistan's government strengthens the federal government more than the four provinces and the two autonomous territories of Gilgit-Baltistan (G-B) and Azad Jammu and Kashmir (AJK).
Striking a fair balance between regional autonomy and integration in the declared mold of a 'strong Centre' is always a daunting task as the Centre enjoys considerable powers to control the regional political landscape through various institutions.
For example, the Centre has hegemony over provincial administration as it recruits top officials like chief secretary and senior secretaries of provincial ministries.
Similarly, another federal institution called the Ministry of Planning, Development and Special Initiatives or previously, the Planning Commission, is considered as a "super" ministry, which very often interferes in the domain of provinces on the pretext of "development programming" and "sustainable development".
The control of Public Sector Development Programme (PSDP) makes it a de facto tool for political engineering as billions are transferred to the pet projects of ruling party MNAs in provinces where they have failed to form a government.
Whether it is People's Works Programme in the late 2000s or the more recent Sustainable Development Goals (SDGs) Achievement Programme, the mantra is very clear: raise party funds by awarding contracts to special interest groups.
This means that the Planning Commission is way more responsible indirectly for state capture and political patronage than any other institution in the Centre. It distorts federal-provincial relations and affects the devolution of powers to local governments – not to mention that most projects are ill-conceived due to their top-down programming.
This Soviet-inspired central planning ministry is a poor fit with the 18th Amendment and has become a political weapon of choice to legally channel money from public finances to campaign coffers.
Whenever the federal government is keen to score brownie points with its voters, it tries to outflank rival parties by expanding the clientele infrastructure programmes funded by the Planning Commission.
This, however, is not an outcome of choice but rather a product of circumstances as the drafters of 18th Amendment failed to foresee that the Planning Commission has now become redundant, especially when fiscal space of the federal government has shrunk over the years.
According to the 18th Amendment, the share of provinces in NFC Award may be increased but cannot be decreased, which means that the federal pool will decrease with time.
At the same time, if pet projects of parliamentarians are not given the go-ahead to oblige special interest groups and campaign coffers, it will dent their performance in next elections.
This high-wire balancing act is performed by encroaching upon the provinces' domain. The annual spectacle of approving PSDP to dole out money to party MNAs is a mockery of NFC Award.
Moreover, the commission's ideology of central planning with a socialist flavour and its idea of five-year plans has no place in a modern, capitalist and democratic Pakistan.
India got rid of its Planning Commission back in 2014 and for a good reason. It is clear that provincial planning bodies won't be strengthened unless the nexus of P-block and Q-block at the Centre is broken.
The Planning Commission inherently creates roadblocks for the free play of capitalistic forces and has failed to strengthen cooperative federalism as well. For most practical purposes, central planning and the Planning Commission have become irrelevant, and it is high time to bid the good, old P-block farewell.
The writer is a Cambridge graduate and is working as a strategy consultant
Published in The Express Tribune, August 29th, 2022.
Like Business on Facebook, follow @TribuneBiz on Twitter to stay informed and join in the conversation.