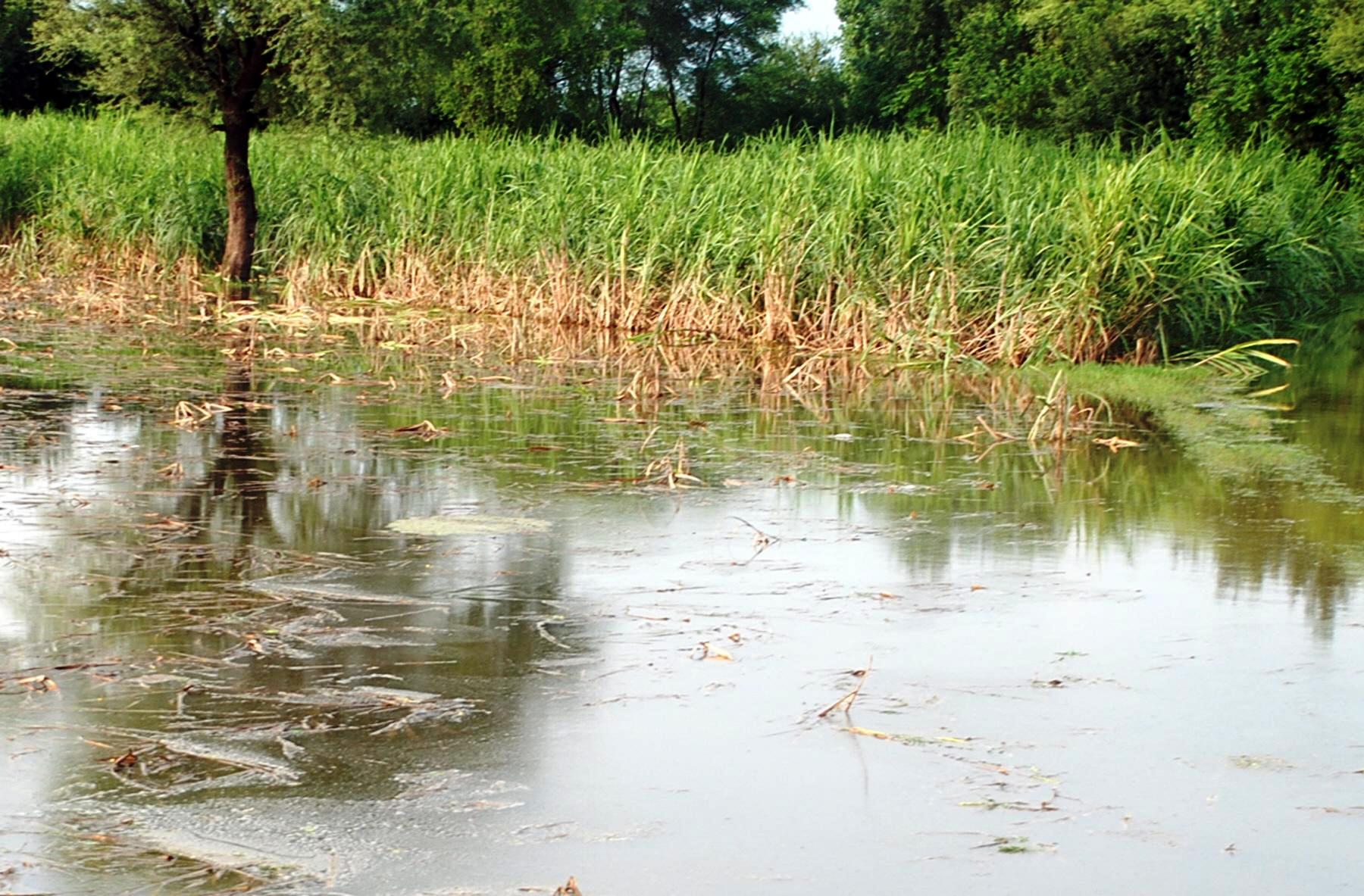 ---
LAHORE:
Recent flooding coupled with an expected hike in price for raw materials has raised an alarm in the agriculture sector of Pakistan, depicting a bleak picture for the future of food security in the country.
Food security, as defined by the United Nations' Committee on World Food Security, means that all people, at all times, have physical, social, and economic access to sufficient, safe, and nutritious food that meets their food preferences and dietary needs for an active and healthy life.
This, however, is largely meant for the modern world. Unfortunately, for the masses in Pakistan, nutritious means whatever is available to them. Stakeholders have warned of things becoming messier in the agriculture sector. "Pakistan has to spend billions of dollars next year to secure its population from hunger as the recent floods have destroyed almost everything," said Pakistan Kissan Ittehad President Khalid Khokhar talking to the Express Tribune. Khokhar highlighted that the cotton crop along with wheat and seasonal vegetables has been destroyed, as the fields in Balochistan and Sindh have been severely damaged due to heavy rains.
"These floods are much more disastrous than the 2005 earthquake and 2010 floods, farmer's crops have been lost and they do not have money to pay their debts and to think of harvesting the upcoming crop," Khokhar said. Hikes in different input costs such as electricity bills, different phosphorus, and fertilisers remain an additional burden for the farmer community. He lamented that "the electricity bills have made lives miserable as the community is paying a per unit cost starting from Rs40 per unit and up to Rs200 due to different taxes and fuel adjustment prices".
"It is expected that to secure an instalment from International Monetary Fund (IMF), the government will impose 17% GST on fertiliser, urea and phosphorus, and we fear that farmers will be unable to purchase inputs at a higher cost. This will make it unbearable to manage a balanced input of minerals which will ultimately hurt production," said Khokhar.
Pakistan paid $9 billion in food imports during FY2021- 22 as it imported wheat, edible oil/ seeds, sugar, milk, tea, spices and pulses. Experts believe that the country may pay even more in the coming year to ensure food security for its people. Pakistan Agriculture Research Council's former Chairman Dr Yusuf Zafar told The Express Tribune that, "This mess has been created mainly due to the low priority of successive governments while dealing with this important sector."
"Pakistan is ranked at the 92nd position out of a total of 116 countries by the International Fund for Agriculture Development, even Bangladesh where floods are common is placed at number 75," said Zafar. He pointed out that "some two decades ago, the country imported seeds worth Rs800 million, whereas, last year we imported seeds worth Rs20 billion." He further added, "This shows that our plant building and research center has collapsed over the years".
We are currently importing 100% corn and canola seeds, and 98% seeds of potatoes. Due to Covid-19, global supply chain has been disturbed and the ongoing Russia-Ukraine war has further added fuel to the fire. Global food prices have also skyrocketed. "Due to a global crisis, the zero-hunger goal initiative under the Sustainable Development Goals have been pushed back to over one billion people again," added Zafar.
"Agriculture is an openair industry, dependent on external factors such as climate and we can't control these factors," he said. Pakistan is under financial crisis and is helpless just like any other country