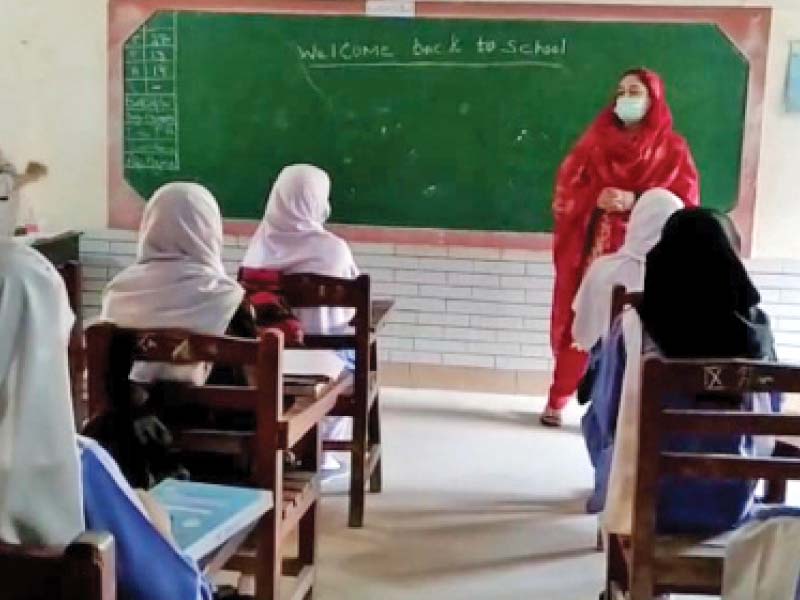 ---
The Sindh government on Tuesday announced that private and public schools will remain closed across the province on Wednesday and Thursday due to the heavy rains and floods.
"All schools and colleges under the management of education department of Sindh government shall remain closed on August 24 [Wednesday] and August 25 [Thursday]," provincial education minister Sardar Shah announced.
محکمہ تعلیم حکومت سندھ کے انتظام کے تحت تمام اسکولز اور کالجز مین بدھ اور جمعرات تعطیل کا اعلان، وزیر تعلیم سندھ

حالیہ تیز بارشوں کے پیش نظر دو دن 24 اور 25 اگست چھٹی کا اعلان کر رہے ہیں، سردار شاہ

— Minister Education & Literacy Dept. Govt of Sindh (@MinisterEduGoS) August 23, 2022
Earlier today, the Sindh government declared 23 districts of the province calamity-hit due to the devastation caused by extraordinary monsoon rains followed by devastating floods.
Provincial Information Minister Sharjeel Memon said at least 239 people have been killed and over 700 have been injured across the province.
He added that in the Hyderabad division, 31,684 houses were partially destroyed, 25,812 were completely destroyed and 830 cattle were also lost.
Meanwhile, in Shaheed Benazirabad division, 54,962 houses were partially destroyed, 23,000 were completely destroyed and 696 cattle were lost.
Furthermore, four deaths have also been reported in the last 24 hours in the Hyderabad division due to rain.
The unrelenting spell of the monsoon which started on August 17 has flooded large parts of Sindh, taking the lives of at least 34 people in several districts and injuring a larger number of people.
More rain expected
The Met Office predicted a three-day spell of rains starting today with heavy to moderate showers in several cities of the province.
The weatherman had also said a "strong low-pressure area", currently located over eastern India, was likely to approach Sindh on August 23 and under its impact, moderate and heavy rain-thunderstorms were expected in several parts of the province till August 25.
COMMENTS
Comments are moderated and generally will be posted if they are on-topic and not abusive.
For more information, please see our Comments FAQ