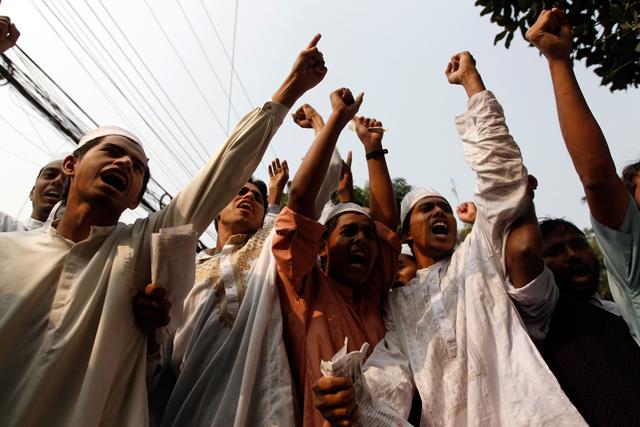 ---
LAHORE:
Residents of Kala Shah Kaku protested against increase in electricity bills for the third consecutive day on Monday.
Hundreds of people from various villages staged a sit in on GT Road and chanted slogans against the government.
Commuters faced difficulties due to traffic jam caused by the protest.
The protesters said the electricity tariff had been hiked multiple times in recent months on the account of fuel adjustment charges.
The protest by residents of Mauza Noon and adjoining areas caused a traffic jam and long queues of vehicles formed on both sides of the GT Road. The passengers stuck in the traffic jam complained of severe heat and suffocation.
A protester told reporters that the people had already been facing problems because of inflation and joblessness and the government had added to their hardship by increasing the electricity bills.
He complained that the staff of the Lahore Electric Supply Company was not listening to complaints about the exorbitant bills.
Leaders of the protesters said they would not pay the bills unless high taxes on them were withdrawn.
Published in The Express Tribune, August 23rd, 2022.
COMMENTS
Comments are moderated and generally will be posted if they are on-topic and not abusive.
For more information, please see our Comments FAQ