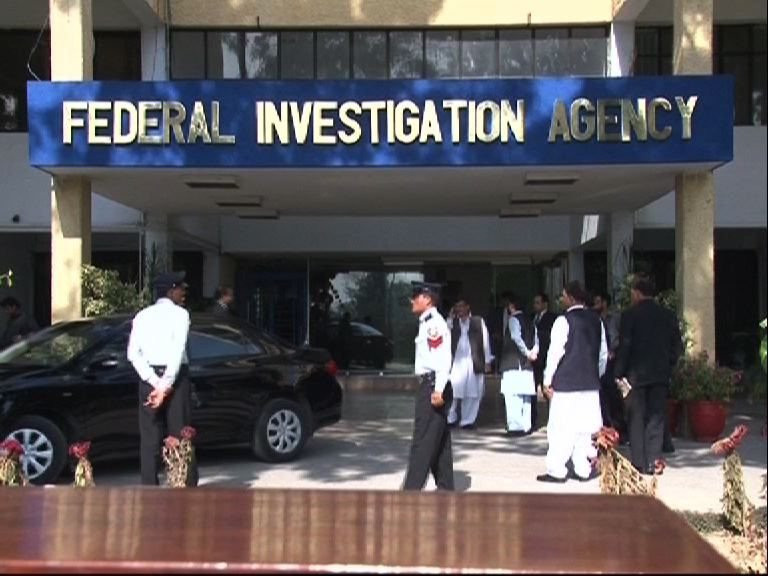 ---
ISLAMABAD:
The Federal Investigation Agency (FIA) has justified its inquiry into the PTI prohibited funding case in the wake of the August 2 ECP pronouncement that the party had received funds from prohibited sources, saying it is only probing the alleged bank irregularities within its mandate.
In a reply submitted to the Islamabad High Court (IHC) which is hearing the PTI's petition against the inquiry, the FIA explained that it was strictly inquiring into the alleged illegalities within its mandate vested under laws concerning the businesses of banks, and not under laws that stipulated regulations for party funding.
"Neither the Political Parties Order (PPO), 2002 is a schedule law of FIA Act, 1974 nor is FIA inquiring under the said order," the agency stated, adding that its probe into the matter was empowered by Section 3 read with its preamble and scheduled laws.
It is noteworthy that Article 6 of the PPO, 2002, elaborates on who can be a donor/contributor to a political party, what is prohibited funding, and what happens to prohibited funding. In short, no foreign national, government or agency can fund a political party in Pakistan. If prohibited funding is proven as per PPO Article 6(4), the said funds are to be confiscated by the state.
The FIA, in its defence, said the law was not the basis of its action.
It stated that after careful examination of the ECP's order, the concerned zonal directorates with territorial jurisdiction in the subject matter initiated several inquiries regarding "irregularities and illegalities".
The FIA cited Para 39 and other relevant observations made in the order, prima facie, regarding the operation of different bank accounts concerning the "business of a bank".
The reply said that the inquiry officer of the FIA Commercial Banking Circle, Islamabad, on August 10 served notices on the petitioner in order to thrash out and determine whether any business of the bank had been cheated or not by the petitioner by operating bank accounts.
However, it maintained that the inquiry was still at its initial stage, contending that invoking the constitutional jurisdiction of IHC at "a premature stage would not be appropriate".
The agency also cited a decision of the Lahore High Court (LHC) in this regard.
During the hearing of the PTI's petition against the ECP decision on Thursday, one of the judges had remarked that even if the watchdog's report was set aside, the FIA could still proceed with the matter on the basis of facts and material.
The judge said that the agency would examine whether any element of criminality existed in the matter.
COMMENTS
Comments are moderated and generally will be posted if they are on-topic and not abusive.
For more information, please see our Comments FAQ