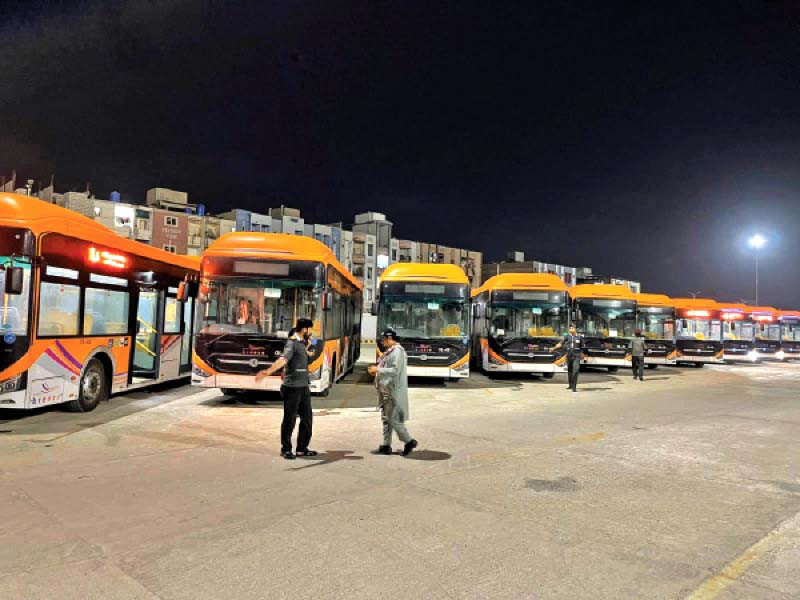 ---
LAHORE:
Punjab government is considering increasing Orange Line Metro Train (OLMT) fare while introducing concessionary fares for senior citizens, working women, students and passengers with special needs, The Express Tribune learnt on Thursday.
Punjab Chief Minister Chaudhry Pervaiz Elahi has already given go ahead for introduction of discounted tariffs for above-mentioned classes of passenger before introducing revised tariffs based on the distance travelled.
Following exorbitant increase fuel and energy tariffs Punjab Mass-Transit Authority (PMA) has proposed to charge a passenger fare of Rs20 for 0–5-kilometre distance, Rs30 for 5-10-kilometre, Rs40 for 10-15-kilometre, Rs50 for 15-20-kilometre, Rs60 for 20-25-kilometre and Rs70 for 25-kilometre and beyond.
Currently, the OLMT has flat tariff of Rs40 per passenger for any distance travelled. The authority had made similar suggestion to implement distance-based fares for the OLMT commuters last year to but the Buzdar government turned down the proposal for political reasons.
However, after massive inflation and exorbitant increase in energy cost, the government is compelled to willing to consider proposal to revise tariffs this time, besides planning to convert the OLMT stations' infrastructure on solar energy. The chief minister has constituted an advisory committee to evaluate proposals and feasibility of converting the metro train stations on solar power.
Punjab Transport Minister Muneeb Sultan Cheema, on Thursday, visited the OLMT project along with the OLMT Deputy CEO Li Chen and PMA General Manager Operations Syed Uzair Shah. He inspected the central control room of the metro train and travelled on the train and inquired passengers about the facility. He was briefed about different systems of the train operations.
He was informed that daily over 107,000 passengers commute on the metro train against flat fare of Rs40 per passenger.
The OLMT project was jointly constructed by China Railway Group Co, Ltd and China North Industries, a China Ordnance Industry Group Corporation, while its Operations and Maintenance (O&M) are managed by Norinco International as the leading company along with Guangzhou Metro Group and Daewoo Pakistan Express Bus Service Ltd.
Published in The Express Tribune, August 19th, 2022.
COMMENTS
Comments are moderated and generally will be posted if they are on-topic and not abusive.
For more information, please see our Comments FAQ