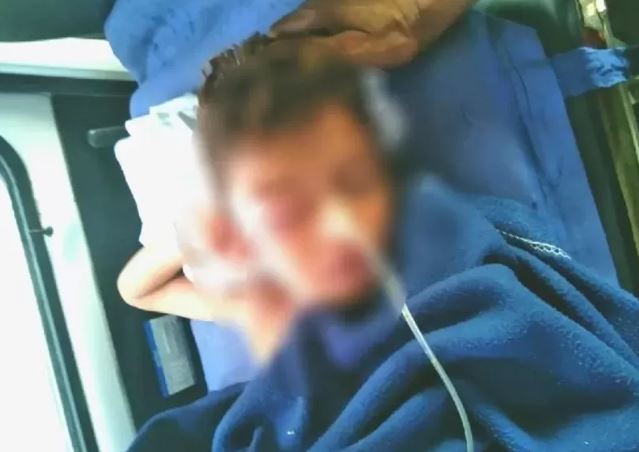 ---
KARACHI:
The Pakistan Dalit Solidarity Network (PDSN) has called upon the Office of the United Nations High Commissioner for Human Rights (OHCHR) to stop flagrant human rights violation in India in general and particularly to investigate the case of 11 Pakistani Dalits (Scheduled Caste) who were mysteriously murdered in the state of Rajasthan on August 9, 2020.
In a letter to the OHCHR, which was shared with the media on Tuesday, the PDSN urged the UN agency to exert pressure on the Indian government to launch a fair investigation into the tragedy and reveal the facts behind the gory incident.
Even two years after the incident, the Indian government has not moved to investigate the heinous murders of 11 members of Bhudho Bheel family, including minors and youth. Shereemati Mukhi Bheel, a daughter of Bheel, has deplored it as a complete violation of international human rights law against migrants and Dalit people of Pakistan by the Indian law enforcement agencies, especially those of Rajasthan.
"We, Pakistan Dalit Solidarity Network, on behalf of Shereemati Mukhi Bheel, a Dalit woman in Pakistan, urge the OHCHR to take an appropriate path influencing the Indian government to bring the truths about the murders and making them public. We have already submitted a letter for just to your good office on Dec 16, 2002," reads the letter.
According to details, 17 members of the same family belonging to the Dalit community, headed by Budho Bheel, left for India from a village near Shahdadpur, Sindh, where a majority of Dalits lived in 2015 via the newly opened Khokhrapar-Monabao international border and temporarily settled in village Chetan Bheel-Basti Jaisalmer, Rajasthan, before moving to a small village Lodta of Dechu police station area district Jodhpur, Rajasthan.
The visas of the 17 family members who intended to settle in India expired in 2016, while their passports were confiscated.
The Dechu police officers believed all the deaths had happened in the night and declared that "they all have committed suicide". The police and local administration claimed that the family was in dire poverty which may have been the cause of their suicide.
Published in The Express Tribune, August 17th, 2022.
COMMENTS
Comments are moderated and generally will be posted if they are on-topic and not abusive.
For more information, please see our Comments FAQ