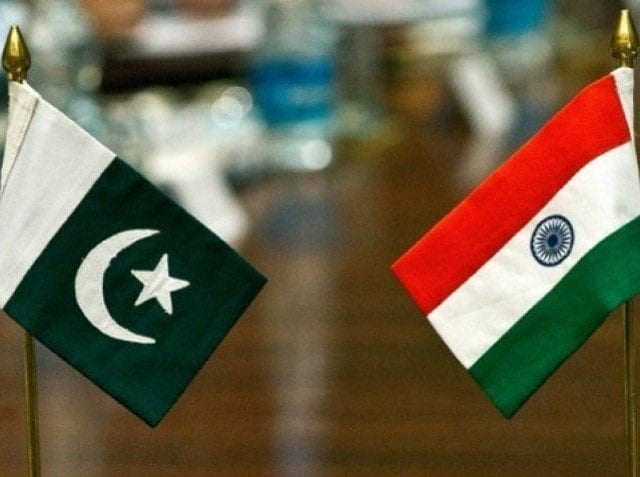 ---
ISLAMABAD:
Another sign that there are slim chances of any thaw in the relations between the two nuclear neighbours, India's ruling Bharatiya Janata Party is going ahead with Prime Minister Narendra Modi's last year decision to mark Pakistan's Independence Day as "Partition Horrors Remembrance Day".
The move ignited fresh tensions between the two countries, with Islamabad reacting strongly to what it called the BJP government's "mischievous move".
A Foreign Office statement issued on Thursday strongly denounced the Indian move. "True to its characteristic revisionist agenda, the BJP-RSS led dispensation has again sought to hypocritically and one-sidedly invoke the tragic events and mass migration that occurred in the wake of Independence in 1947."
"It is deplorable that the BJP government, as part of its divisive political agenda, is wantonly attempting to play with the sentiments of the people through distorted interpretation of history," the statement added. "If the Indian leaders genuinely care about agony, suffering and pain, they must work to improve the conditions of the Muslims and other minorities in India," it said.
The Foreign Office pointed out that the last seven decades had been replete with undeniable proof that India's espousal of secularism was a sham. "The fact is that today's India is an undeclared 'Hindu Rashtra' that has no place or tolerance for other religious minorities, especially Muslims who are faced with discrimination, persecution and political and socio-economic exclusion," according to the statement.
The Foreign Office asked the government of India to desist from politicising the events related to Independence and instead sincerely honour the memories of all those who sacrificed for a better future for all.
Last year on India's Independence day, Prime Minister Modi had said: "Partition's pains can never be forgotten. Millions of our sisters and brothers were displaced and many lost their lives due to mindless hate and violence…May the Partition Horrors Remembrance Day keep reminding us of the need to remove the poison of social divisions, disharmony and further strengthen the spirit of oneness, social harmony and human empowerment."
Pakistan at that time condemned the decision too. The move to go ahead with the plan highlights Indian government's attempts to politicize the past events for domestic political gains. It will further vitiate the atmosphere and diminish chances of any engagement between Pakistan and India.
Because of the hardened Indian stance on Kashmir, back-channel talks that had been going on between the two countries met a dead end.
Officials here say that the Indian government is constantly taking steps that indicate its lack of interest in improving relationship with Pakistan.
COMMENTS
Comments are moderated and generally will be posted if they are on-topic and not abusive.
For more information, please see our Comments FAQ