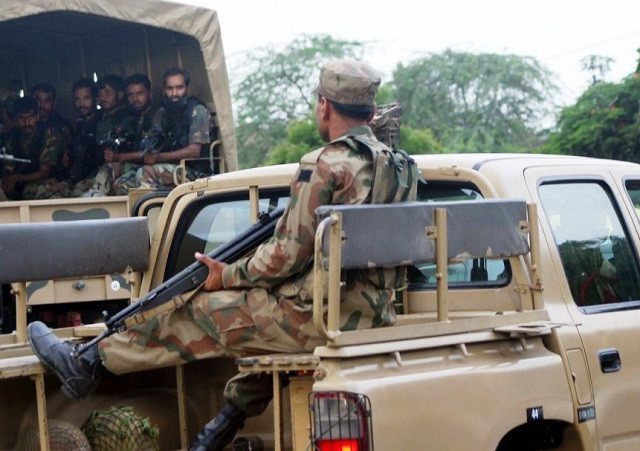 ---
LAHORE:
Pakistan Muslim League-Quaid (PML-Q) President Chaudhry Shujaat Hussain on Sunday said that the Pakistan Army helped and served the nation in every calamity, trouble, and difficult time, adding that the propaganda campaign against the institution is intolerable.
In a statement, he said that the army played an important role in the country and made sacrifices for restoring law and order and ending terrorism.
He added that the entire nation was equally involved in the grief and sorrow of the families of the martyrs of Lasbela.
"Politicians should ignore expediency and express full solidarity with the army," the PML-Q chief said.
He said that everything can be tolerated but the propaganda campaign against the army is unacceptable and intolerable.
Commander 12 Corps Lieutenant General Sarfaraz Ali, Major General Amjad Hanif, Brigadier Muhammad Khalid, Major Saeed Ahmed, Major M Talha Manan and Naik Mudassar Fayyaz were martyred when the Mi-17 helicopter of Army Aviation carrying them crashed due to bad weather.
Lt Gen Ali was supervising relief operations in Balochistan, which has been hit hard by flash floods triggered by the heavy monsoon rains in the province. The helicopter transporting these officers went missing after losing contact with the air traffic control on Monday, and its wreckage was found in Musa Goth, Windar, Lasbela district on Tuesday.
On Friday, the military strongly condemned what it called "hurtful and derogatory" comments made by a certain group of people following the fatal helicopter crash. "The regretful social media campaign after the unfortunate heli[copter] crash on August 1 has caused deep anguish and distress among Shuhada families and rank and file of the armed forces," an official Inter-Services Public Relations (ISPR) statement read.
Later, ISPR Director Major General Babar Iftikhar explained that they were compelled to issue a statement after a certain group of people launched a hateful campaign against the army and its leadership.
COMMENTS
Comments are moderated and generally will be posted if they are on-topic and not abusive.
For more information, please see our Comments FAQ