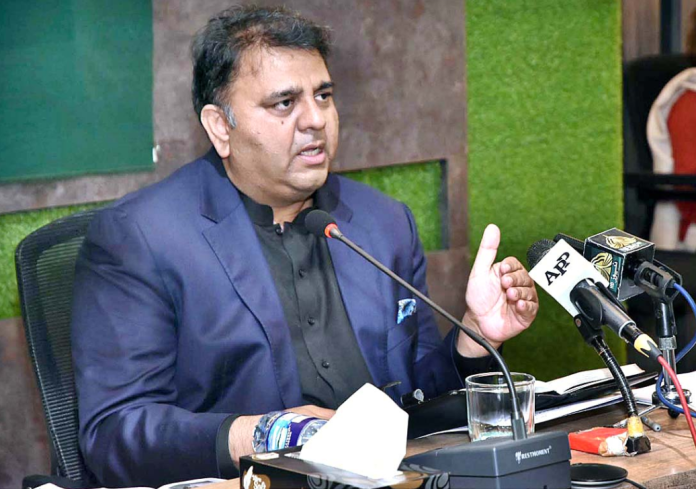 ---
ISLAMABAD:
Pakistan Tehreek-e-Insaf (PTI) leader Fawad Chaudhry on Saturday expressed concern and said the "question" was not if the country's soil was used in the drone attack on al Qaeda leader Ayman Al Zawahiri, but whether its airspace was used in the counter-terror operation.
"In the recent Afghanistan drone attack, the question is not if Pakistan's soil was used but if its airspace was allowed to be used. Repeatedly stating that Pakistan's land was not used does not clarify the situation," he wrote.
افغانستان کے ڈرون حملے میں پاکستان کی زمین استعمال ہونے کا سوال نہیں ہے سوال یہ ہے کہ پاکستان کی فضاء استعمال کرنے کی اجازت دی گئ یا نہیں؟ بار بار یہ بیان کہ پاکستان کی سرزمین استعمال نہیں ہوئ غیر واضع بات ہے متعلقہ وزارتوں کو وضع بیان جاری کرنا ہو گا

— Ch Fawad Hussain (@fawadchaudhry) August 6, 2022
Chaudhry added that a formal statement that clears the air, should be issued by relevant ministries immediately.
Read: Pakistan played 'absolutely no role' in al Qaeda chief Zawahiri's killing
The PTI leader's comments were apparently in response to Inter-Services Public Relations (ISPR) Director General Babar Iftikhar's statement to a private TV channel on Friday night during which he said there was "no question of Pakistani soil being used for this purpose".
"The Foreign Office has clarified it in detail. They are all rumours, as anybody can write anything on social media. We should avoid this. Our enemy, in particular, feeds such information and they (people) get exploited," he added.
Chaudhry had raised the issue earlier on Friday as well while addressing a press conference.
"The nation wants to know whether we are again going to become a tool of the United States against Al Qaeda," he had said.
COMMENTS
Comments are moderated and generally will be posted if they are on-topic and not abusive.
For more information, please see our Comments FAQ