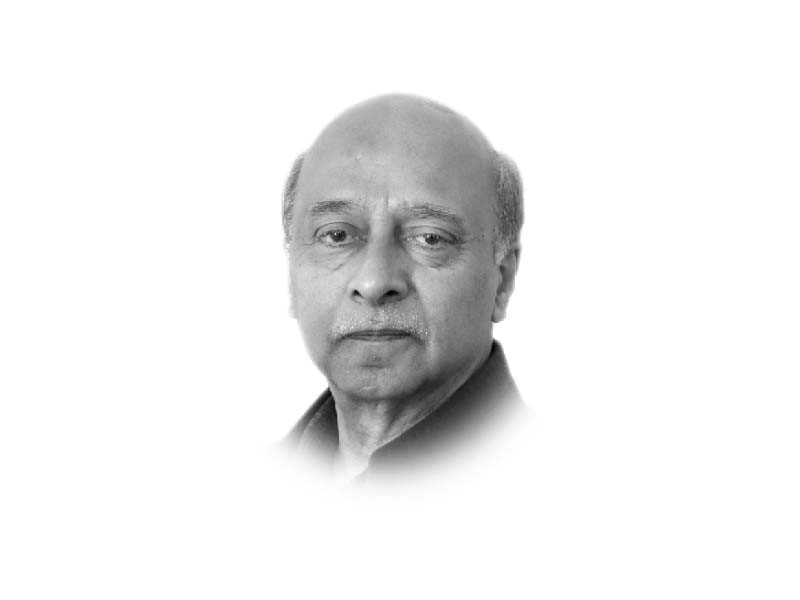 ---
In the US and European countries, democracy is the most popular political staple. Personal liberties such as freedom of expression, gathering, association and trade are touted as the hallmarks of democracy. The idea of free trade agreements (FTA) also flows from the same ideals. FTAs and the World Trade Organisation, or Schengen agreement in Europe also rest on the notions of free movement of people and goods across countries and continents — to reduce barriers to imports and exports — a concept opposite to the notion of protectionism or economic isolationism. The idea was to sell goods across international borders with little or no government tariffs, quotas, subsidies, or prohibitions to inhibit their exchange.
The last ten years, nevertheless, have witnessed developments that run contrary to the aforementioned notions. All the Western countries, led by the US, that vociferously advocated free trade and liberalisation for decades have regressed into the cold war era security-first mindset when it comes to China or Russia. China's staggering economic rise has emerged as their primary source of concern — evident in many assessments and national political discourse in most of the West. In March 2021, a UK integrated review of security, defence and foreign policy declared China "the biggest state-based threat to the UK's economic security".
Only a month earlier the new CIA chief William Burns, spoke of a growing number of areas in which "Xi's China is a formidable, authoritarian adversary," at the Senate Intelligence Committee. Burns told the committee that China is working to "methodically strengthen its capabilities to steal intellectual property, repress its own people, bully its neighbours, expand its global reach and build influence in American society".
It sounded like China has invaded and bombed other countries to expand its global reach and influence across the world instead of expanding influence through trade connectivity and economic cooperation. But as it turned out, the British government — under fierce political pressure from Washington — had already barred Chinese technology giant Huawei from involvement in the roll-out of Britain's 5G network and tightened laws that made it harder for foreign firms to acquire British businesses in what officials said, "sensitive sectors". These included the defence, energy, and transport sectors.
A month later in April 2022 to be precise, President Biden described China as the main challenge to US global leadership in the 21st century, saying Beijing seeks to present its authoritarian model as superior to the US and Western-style democracy. He based his assertion on a National Intelligence report, which said China is "increasingly a near-peer competitor, challenging the United States in multiple arenas — especially economically, militarily, and technologically — and is pushing to change global norms."
The US intelligence community placed China on top among the countries that it said represent threats to national interests. Russia, Iran, and North Korea are the other three nations.
In May 2022 NATO Secretary-General Jens Stoltenberg went a step further, "we must recognize that our economic choices have consequences for our security. Freedom is more important than free trade." Stoltenberg told a business gathering at the World Economic Forum in Davos, "I am not arguing against trade with China, but I am saying that for instance, the control over 5G networks is of vital security importance".
By implication, the West has turned a Chinese firm — that outdid so many Western companies which have been in the same trade for decades — into a symbol of economic espionage and a direct threat to security.
No surprise that aspirants to 10 Downing Street — Liz Truss and Rishi Sunak — also drew heavily on anti-China content and attempted to outdo each other. In July 2021, when Sunak was still the British Finance Minister, he called for a more nuanced approach to the debate on China. However, when Liz Truss accused him of being weak on China and Russia during their campaign to replace Prime Minister Boris Johnson, Sunak went an extra mile to prove his anti-China stance. Sunak thundered, China is "stealing our technology and infiltrating our universities. Enough is enough, for too long, politicians in Britain and across the West have rolled out the red carpet and turned a blind eye to China's nefarious activity and ambitions." He promised to close all 30 Confucius Institutes in Britain, preventing the soft power spread of Chinese influence through culture and language programmes. "I will also kick the CCP (Chinese Communist Party) out of our universities."
This was quite a statement by an Indo-British politician. Such pronouncements run contrary to the ideals of Western democracies. They preach free trade, respect the sovereignty of other countries, vow cooperation in knowledge (science, technology, culture), and the decades-long advocacy for free trade. Unfortunately, all these ideals seem to be gradually becoming subservient to geo-political expedience and policy contradictions. They have in fact become much more pronounced than they were ever before.
Published in The Express Tribune, August 4th, 2022.
Like Opinion & Editorial on Facebook, follow @ETOpEd on Twitter to receive all updates on all our daily pieces.
COMMENTS
Comments are moderated and generally will be posted if they are on-topic and not abusive.
For more information, please see our Comments FAQ