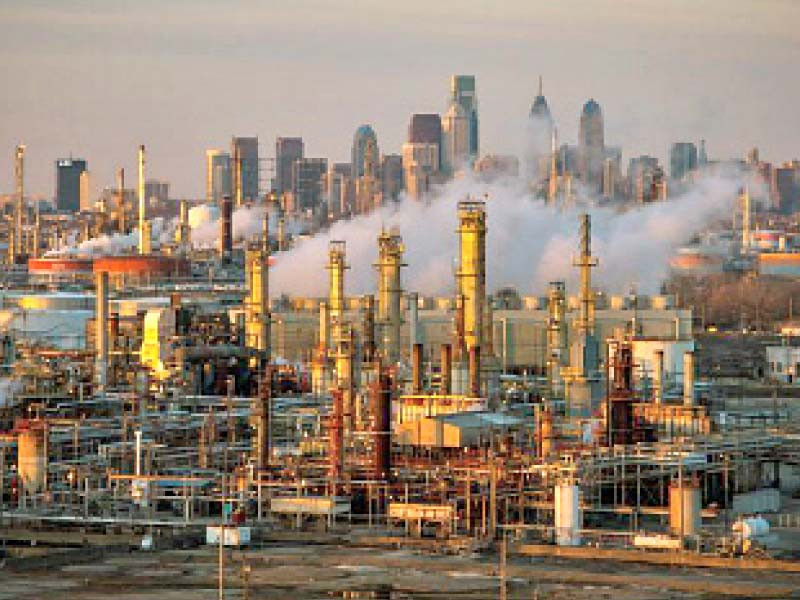 ---
LAHORE:
Pakistani rupee has depreciated over 30% in the past one year and has slumped to record lows, hitting the Rs240 mark of late. This will put a huge burden on the country's fuel import bill.
Economic pressure on Pakistan can be gauged from the fact that the Net International Reserves (NIRs) stand at less than $10 billion. This equates to an import cover of just six weeks.
Further pressure on the rupee is expected as the IMF loan disbursement is anticipated around mid-August.
"Even if the IMF disbursements materialise along with prospective cash deposits, they will take the country's import cover only up to eight weeks," said a group of experts.
At a press briefing on the current economic challenges related to energy imports, the finance minister has assured the nation of inflows of $8 billion by way of deferred oil and LNG payments, Special Drawing Rights (SDRs) and cash deposits.
Alarmingly, Pakistan's NIRs stand at a negative $5 billion. In addition, the 12-month current account deficit (CAD) came in at $16.8 billion (4.7% of GDP) and is expected to trend lower.
Despite the dwindling reserves, it has been reported that the country has imported record high oil products and crude, both in volume and value terms, they added.
In June 2022, crude oil imports were at the peak of 1.12 million tons ($838.79 million) against 0.763 million tons ($538.67 million) in the previous month of May. In the same month last year, imports stood at 0.816 million tons ($382.68 million).
Imports of crude oil in terms of volume increased 46.78% over the previous month and 37.2% over June 2021. In dollar terms, they increased 55.72% over the previous month and 119.2% over the same month of last year.
In FY22 (July-June), the petroleum group imports increased by 105% to a record high of $23.3 billion.
Petroleum product imports increased 133% to $12.07 billion, crude oil imports increased 80.8% to $5.59 billion, LNG imports increased by 90.65% to $4.99 billion and LPG imports went up by 39.7% to $660.7 million.
"This whole situation is very alarming. The country immediately needs low-cost electricity generation from indigenous coal or other fossil fuels on a large scale," the experts said.
They added that coal reserves were considered as the backbone for an economy and Pakistan had immense coal reserves of about 185.5 billion tons.
Even exploiting half of such resources would be sufficient for generating 100,000 megawatts of electricity for the next 30 years, they said.
Pakistan has coal reserves in all its four provinces but more than 95% of these are in Sindh (Thar). Most of the coal found in the country is lignite.
"The use of indigenous coal provides a greater stimulus for economic development and revenue generation. Economic managers should similarly strive to increase the share of solar and wind energy in the energy mix. This will consequently reduce demand for imported fuel, which drains the foreign exchange resources," they said.
The use of indigenous sources of power would also safeguard Pakistan from the interruption of energy supplies and protect the national economy from international oil price fluctuations.
"Pakistan is standing at a crossroads. We ought to devise our energy policy for the future, which frees us from reliance on imported fuel and helps us exploit indigenous natural resources," the experts noted.
Published in The Express Tribune, July 31st, 2022.
Like Business on Facebook, follow @TribuneBiz on Twitter to stay informed and join in the conversation.
COMMENTS
Comments are moderated and generally will be posted if they are on-topic and not abusive.
For more information, please see our Comments FAQ