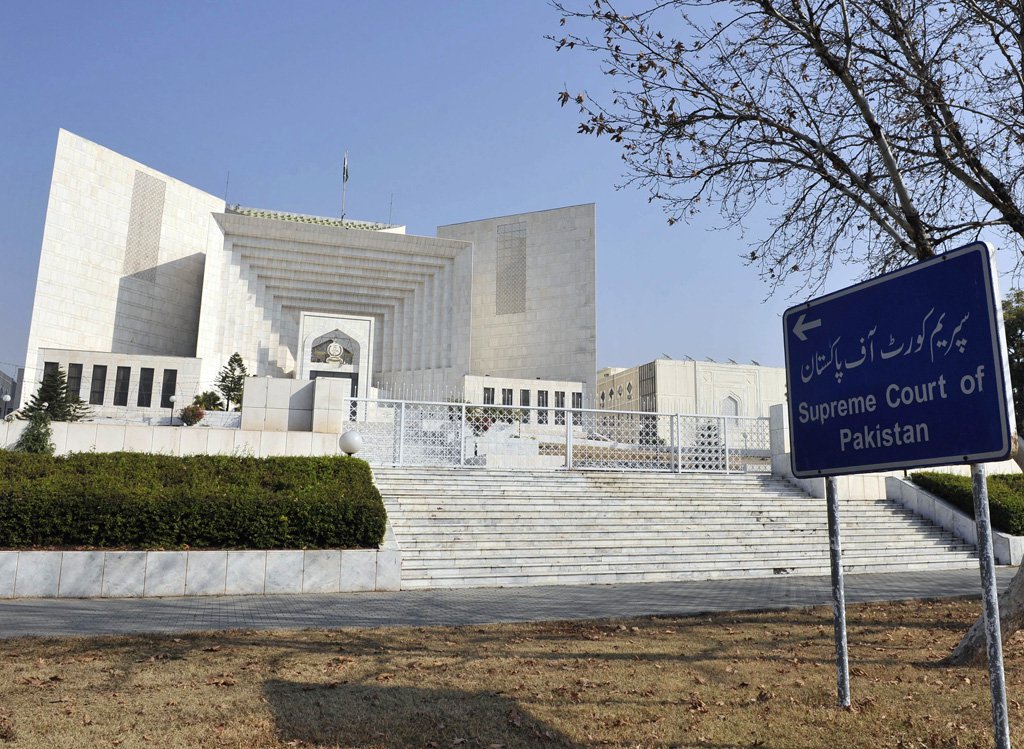 ---
ISLAMABAD:
Supreme Court Bar Association (SCBA) President Ahsan Bhoon has appreciated the majority of Judicial Commission of Pakistan members for disapproving all Chief Justice Umar Ata Bandial's nominees for elevation to the Supreme Court.
A statement issued by the SCBA secretary stated that Bhoon along with the representatives of Pakistan Bar Council (PBC) and all other federal and provincial bar councils/high court bar associations hailed the "principle stand" maintained by the majority members of JCP during its meeting held on July 28, 2022. All the nominations for the elevation to the apex court were disapproved followed by the deferment of the JCP meeting.
The president especially mentioned the gallant resolve of Azam Nazeer Tarar, the federal law minister, Ashtar Ausaf Ali, the learned attorney general for Pakistan, who under the instructions of the prime minister, preferred the cause of principle of seniority, in line with Article 175 (A) of the Constitution, thus ensuring the sanctity of the institution, adherence to rule of law and supremacy of the Constitution.
He mentioned and hailed the adamant stance being preferred by Justice Qazi Faez Isa, senior puisne judge, Supreme Court, Justice Sardar Tariq Masood, Justice (retd) Sarmad Jalal Osmani, and Akhtar Hussain, bar council representative, who voted against the four nominations, whereas regarding the fifth one of Peshawar High Court chief justice, the commission asked for the comparison with other chief justices of high courts.
In the end, the president once again said that the elevation of judges should preferably be made on the basis of seniority first and thereafter other credentials of the candidate may also be considered, for which he called the relevant stakeholder ie parliament to undertake meaningful legislation.
He said, "Undoubtedly, competency, honesty and proficiency are imperative and equally important for elevations to the apex court; however discouraging the principle of seniority is also equally disrespectful to other senior judges."
He added, "Continuous disregard of seniority principle is constantly undermining the integrity of the entire judicial system and would also be a discriminatory practice for the judges who have not only served the judiciary to the hilt but also deserve elevation."
COMMENTS
Comments are moderated and generally will be posted if they are on-topic and not abusive.
For more information, please see our Comments FAQ