 ---
A gruesome murder of a Pakistani-American photographer has shocked many on social media. Sania Khan was shot dead by her former husband in Chicago, reported US media. The 29-year-old was found shot in her condominium by police who had arrived at the premises around 4:30pm to perform a welfare check.
The check had earlier been requested by police in Georgia after Khan's husband, Raheel Ahmad, was reported missing by his family. The former couple had been going through divorce and Khan had been vocal about domestic abuse on her social media accounts.
As the news of her murder went viral, many took to social media and condemned her killing. Twitterati as well as celebrities took to the internet and grieved Khan's murder.
Ayesha Omar took to Instagram and shared, "A divorced daughter is better than a dead daughter. Right? Or isn't she? Unaccepting parents of girls who are wanting a divorce or taken one: Ask yourself that question."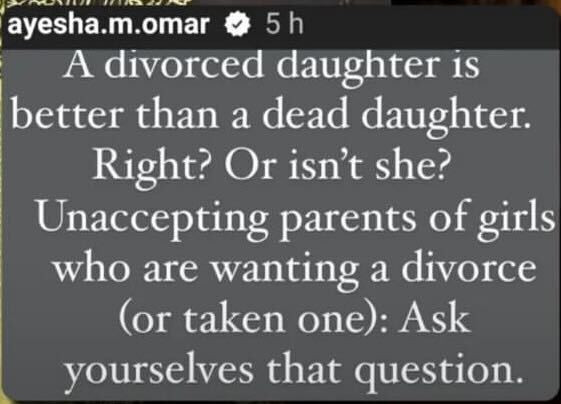 Durefishan Saleem shared, "Normalise getting out of an abusive relationship. Be it physical or mental."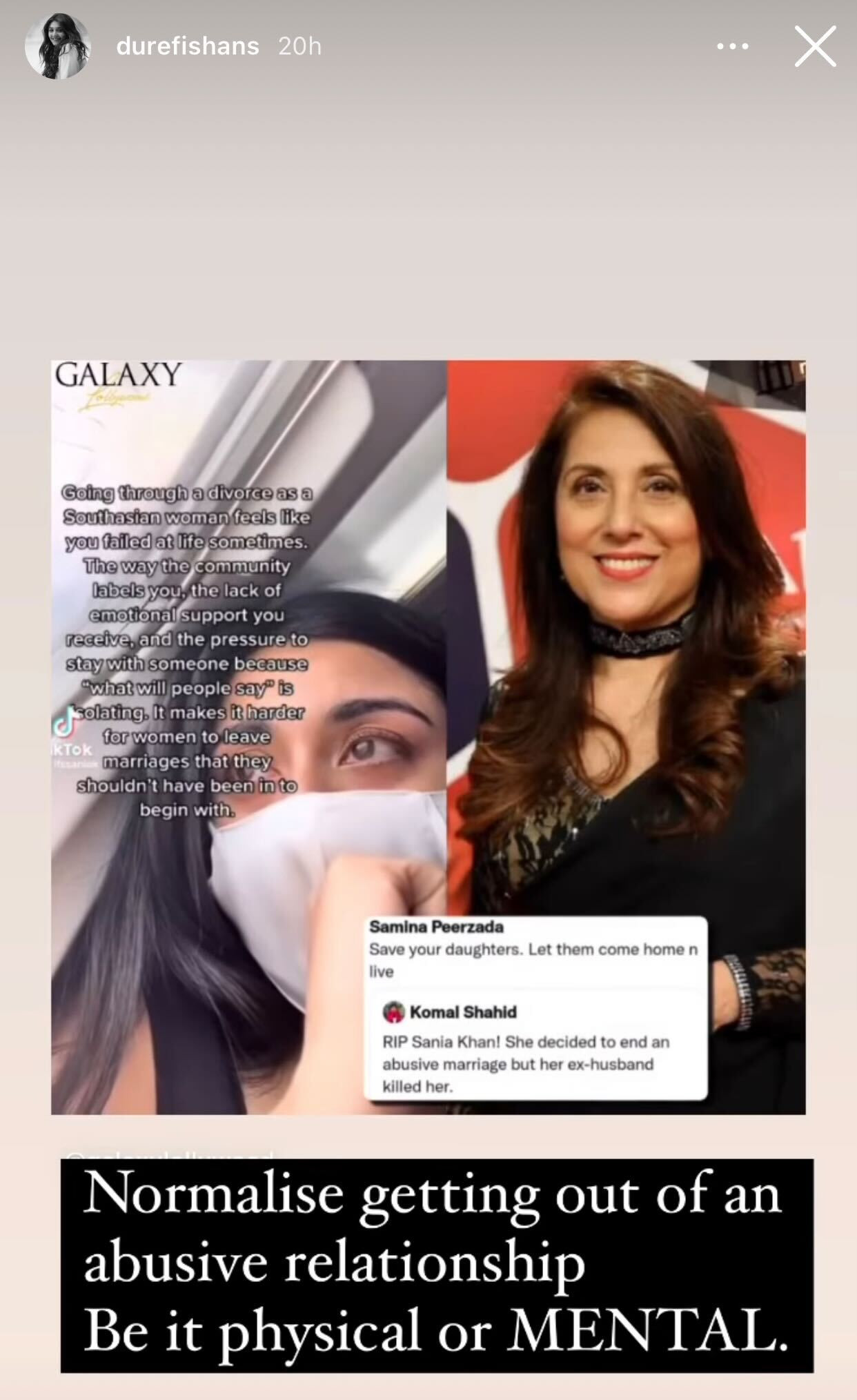 Samina Peerzada tweeted, "Save your daughters. Let them come home and live."
Many others took to social media and expressed grief.
Backstory
A police report, cited by the Chicago Tribune, stated that law enforcement agents heard a gunshot upon arrival at the scene followed by what appeared to be sounds of a man groaning in pain.
When officers entered the premises, Khan was found dead and her former husband was found in the bedroom with a single gunshot wound to the head. US media added that a firearm was found next to the alleged shooter and a suicide note was discovered nearby.
Ahmad was subsequently transferred to Northwestern Hospital where he was pronounced dead on arrival. Khan was vocal about her ongoing divorce on social media and lamented the pitfalls she had experienced as a divorced woman.
On her TikTok account, the victim shared, "going through a divorce as a South Asian Woman feels like you failed at life sometimes. The way the community labels you, the lack of emotional support you receive, and the pressure to stay with someone because 'what will people say' is isolating. It makes it harder for women to leave [a] marriage that they shouldn't have been in, to begin with".
"It's painful to walk away from someone you once loved. But it's even more painful to love someone who is careless with your heart."
Have something to add to the story? Share it in the comments below.
COMMENTS
Comments are moderated and generally will be posted if they are on-topic and not abusive.
For more information, please see our Comments FAQ