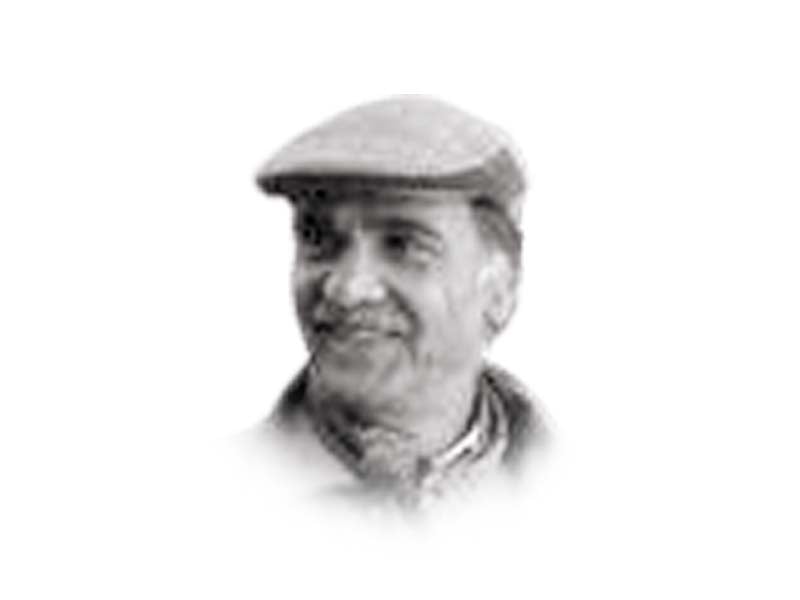 ---
Western governments and mainstream media have characterised the conflict in Ukraine as a battle of good against evil; as a clash between a mad, power-drunk dictator (Putin) and a popular national hero (Zelenskyy); and, above all, as a war between two systems — repression and autocracy on the one hand and freedom and democracy on the other.
The narrative goes on to say that if the US, Europe and its allies do not take determined actions to halt and push back the Russian invaders, freedom and democracy will be under threat everywhere — in the rest of Europe, in Central Asia and in the Pacific where China is said to be waiting to pounce on Taiwan. This narrative underpins the dispatch of increasingly sophisticated arms to Ukraine, as well as promises of quick entry into the EU and of a massive reconstruction effort once the war is over.
But do people around the globe really care about democracy in Ukraine, or even in their own countries?
In Europe, recent elections have had abysmal turnouts. In the French elections some months back, less than half the population turned out to vote with abstentions being the highest among young people. In Italy, local elections earlier in the year had a turnout of 40%; a referendum on matters related to the judicial system attracted only 20% of voters, and in a by-election for a national assembly seat only 10% of eligible voters turned up.
In the US, turnouts are higher: around two-thirds of registered voters turned out for the last presidential elections. However, popular participation in the democratic process is lower than indicated by this number. Tens of millions of potentially eligible voters — mainly the poor and disadvantaged — do not bother to register to vote. More worryingly, over half of Republican voters (about a quarter of US voters) continue to reject the results of the last presidential elections.
Do these low turnouts suggest disenchantment with democracy? Helplessness in a system that many feel does little for them? Or simply complacency that all is fine and will continue to be so?
And if people don't bother to turn out to vote, register to vote, or question the outcome of the elections, are they really interested to go to war to defend democracy in Ukraine?
And why is it acceptable to fight for democracy in Ukraine while at the same time talking to undemocratic countries in the Middle East, Africa and Latin America about increased supplies of oil and gas? Is this enlightened self-interest or is it hypocrisy?
And what about the embarrassingly fast volte-face with respect to the Kurds? Until now Finland and Sweden, along with many others, were strong supporters of the Kurds. The Kurds were good; they were heroes — a bulwark against extremism in the Middle East. All this was true and uncontroversial until the Turkish government refused to endorse the entry of Finland and Sweden into Nato, citing as the reason their policy of providing refuge to Kurdish terrorists. In a matter for weeks the matter was resolved — it was agreed "to address Turkey's pending deportation or extradition requests of terror suspects expeditiously". Kurds were sold down the river and Turkey withdrew its veto to the entry of Finland and Sweden into Nato!
So if the war is not about the defence of democracy and freedom, what is it about? Is it about getting control of Russia's vast natural resources? Is it about increasing arms spending and transferring billions of public money into the pockets of the manufacturers of weapons systems? Is it a dry run for a war against China? Is a way to tie Europe more closely into US-led defence systems and into Nato? Most likely it is a mix of all of these.
Whatever the true reasons for the war, it consequences include rising food and energy prices, record levels of inflation, interest rate increases and a possible global recession. And these changes are hitting people everywhere around the globe with much of the biggest impact on the poor in both developing and developed countries.
So the question arises: how long will public opinion in the US and Europe continue to accept billions being spent on the defence of democracy in a country that many are unfamiliar with and most likely could not even locate on the map?
And what should be the position of Pakistan and other developing countries? The call to defend democracy in a distant European country is unlikely to arouse popular passions. If governments in developing countries have to take positions, it should not be based on some abstract argument about defending freedom and democracy. Instead it should be based on self-interest — basically the economic and political capital they can derive from one side or another.
They should not make the mistake that they did during the last 'Cold War' of unequivocally picking one side.
Published in The Express Tribune, July 16th, 2022.
Like Opinion & Editorial on Facebook, follow @ETOpEd on Twitter to receive all updates on all our daily pieces.
COMMENTS
Comments are moderated and generally will be posted if they are on-topic and not abusive.
For more information, please see our Comments FAQ