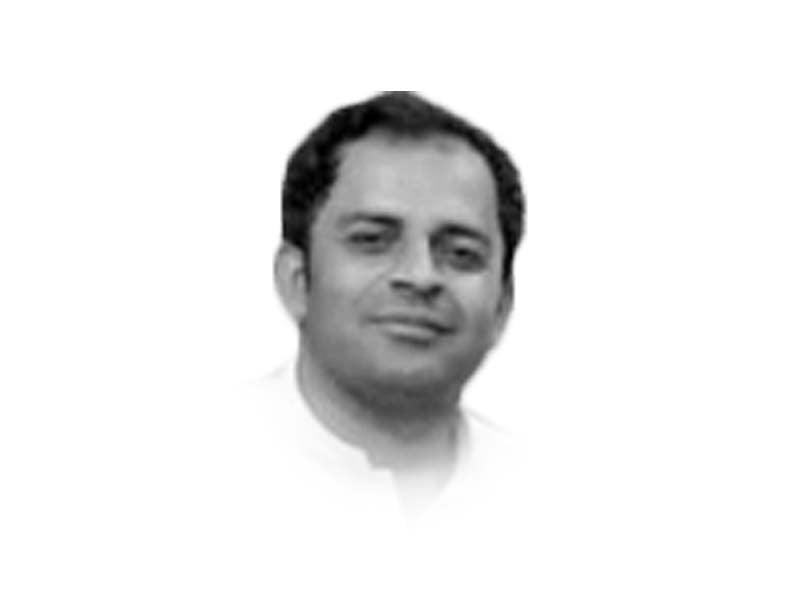 ---
For millenniums, humankind has stigmatised solitude as social nuisance. Those practising solitude are often labelled as social pariahs, weirdos, loners and psychos mainly due to misconceptions that shroud the solitude.
Solitude is mistakenly compared with loneliness and social isolation. However, both are different. Contrary to loneliness, which is circumstantial and compulsive, solitude is a choice. Loneliness is the outcome of agonies and social frustrations while solitude is a manifestation of tranquility and glory. It is not running from hardships of life but a considerate and a brief retreat from the noisy daily life into the lap of silence and self.
Philosophers, sages and sociologist have debated its relative significance. Sigmund Freud, the father of psychoanalysis, has linked initial situational phobias in children with solitude. John Cacioppo, a modern-day social researcher and neuroscientist, has associated loneliness with damaging cognitive and physical health.
Nevertheless, research studies and traditions suggest therapeutic outcomes of voluntarily pursued solitude. Jack Fong, a prominent sociologist of California's Polytechnic University, contends that resorting to solitude affords not only opportunity to confront oneself but also helps undo toxicity prevalent in societies. Similarly, Thomas Merton holds views similar to Trappist monks. Merton opines that we are incapable of judging things in their original perspective unless we stop being absorbed in them.
Solitude also has great significance in Islam. The inextricable link between contemplation, seclusion and meditation in the Sunnah of Prophet Muhammad (peace be upon Him) testifies this. Also, the practice of aitekaf in Ramazan further reinforces its spiritual significance. Seclusion also forms the very core of Sufi traditions in their journey to tasawwuf (spiritual growth) and ihsan (excellence of inner worship). The cognitive and spiritual benefits of solitude have also been championed by great saints and sages — Moses, Lao-Tzu, Buddha, Confucius, Nietzsche, Woolf and Emerson.
Hence, solitude is a medium of self-introspection and conversation. Studies suggest that those feeling comfortable in solitude are happier than their extrovert counterparts.
However, productive solitude does not come effortlessly. It is more than merely being alone. As noted by psychoanalytic political theorist Matthew Bowyer, a fruitful solitude often precedes an uncomfortable internal contemplation and excruciating mental labour.
Kenneth Rubin, University of Maryland's developmental psychologist, contends that a productive solitude effectively guards emotions and helps forge positive social relations. In a time when cacophony encroaches our cognition and actions, solitude is a luxury a few can afford. It is a priceless bliss and ecstatic wonder. It is the cradle of enlightenment. In today's turbulent times, it is a transcendental experience of the renaissance. It cultivates creative cognitive capabilities, spurs self-introspection and unleashes serenity. Unlike being extroverted, where personal identities centre on the majoritarian social psyche, it is a tool to redefine identities in line with instinct. Hence, solitude shields us from majoritarian and herd mentality and makes instinct a driving force behind all actions. It affords time and space to delve deep within the self. This way, it develops acceptance and comfort in who we are, and helps do away with grudges, regrets, gluttonous desires, and the never-ending material pursuits.
Regrettably, modern societies are so intoxicated with material pursuits that they are reluctant to acknowledge the significance of solace in the lap of solitude. Henceforth, the unhindered vicious cycle of personal turbulence keeps on robbing them of instinct, originality and tranquility of life.
It is time to appreciate solitude and its soothing dividends lest the rage and race to ultra-materialism robes the instinct and serenity altogether.
Published in The Express Tribune, July 10th, 2022.
Like Opinion & Editorial on Facebook, follow @ETOpEd on Twitter to receive all updates on all our daily pieces.
COMMENTS
Comments are moderated and generally will be posted if they are on-topic and not abusive.
For more information, please see our Comments FAQ