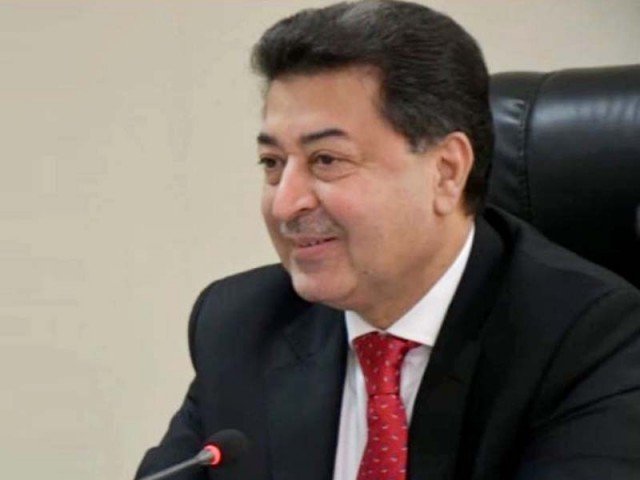 ---
ISLAMABAD:
A notification of the Federal Board of Revenue (FBR) regarding transfer and posting of three officers of the Pakistan Customs Service, including the wife of the incumbent chief election commissioner (CEC), triggered a debate on social media if the move was a "sweet way to trap biggies".
Soon after the notification was issued, the netizens began to smell a rat, asking whether the move was aimed at accommodating the CEC Sikandar Sultan Raja's wife, Rabab Sikandar, or was it just a routine matter of posting and transfer.
Regardless of the purpose and nature of the appointment, a number of social media users, including senior journalists, sounded alarms that the government was trying to tilt every scale in its favour through such means.
Many others, however, insisted that the move was based on merit.
Rabab, a grade-21 civil servant was transferred from DG Directorate General Intellectual Property Rights (IPR) Lahore to chief collector customs.
On Thursday, the FBR issued a notification regarding transfer and posting of three officers of Pakistan Customs Service, one in grade 22 and two in Glgrade 21, which include Rabab.
Reportedly, she was promoted to grade 21 on her turn during the Pakistan Tehreek-e-Insaf (PTI) government.
A renowned journalist, Shaheen Sehbai, saw the move as "a sweet way to trap biggies".
In a tongue-in-cheek reaction to the development, Mr Sehbai tweeted that the authorities concerned should next appoint "Mrs Chief Justice as FIA boss; Mrs COAS State Bank head; Mrs ISI Chf BaitulMaal head; Mrs US Ambassador as NA Speaker, Mrs EU Envoy Senate Chairwoman; Mrs all IMPT others top Grade-23 bureaucrats" and "then rule with impunity FOREVER".
His tweet came in response to a tweet of Ammad Yousaf, the senior executive vice president of a private television channel, stating that the government continued accommodating the CEC and carrying photos of the couple and the notification.
However, things came to pass when the debate also elicited from the electoral watchdog.
In the comments under Sehbai's post, the spokesperson of the Election Commission of Pakistan replied that Rabab was inducted into the civil service in the customs department after she secured the 7th position in CSS, saying she has been serving in the department for the past 25 years.
The ECP spokesperson added that Rabab was promoted to Grade 21 on her turn during the Pakistan Tehreek-e-Insaf (PTI) government on the basis of her seniority. He said that she belongs to a family of bureaucrats and has also earlier served at key positions.
To Yousaf, the ECP official said that it was inappropriate and immoral to talk about women, saying the commission would continue to make all decisions in accordance with the Constitution and the law without coming under any pressure.
However, a twitter user expressed his displeasure at ECP official, asking why the official was doing house job of CEC.
Some netizens said such appointments were consistent with the pattern of doing such "favours" while others expressed that Rabab was a career officer with excellent and unblemished record of service.
"Her appointed is well earned & well deserved on merit. Nothing to do with her relations," a user Ali Abbasi tweeted.
The FBR notification states that Abdur Rasheed Sheikh, a Grade 22 officer, was appointed as director general of Directorate General IPR Enforcement, Islamabad. It adds that the Chief Collector Customs Appraisement, Central, Lahore, Faiz Ahmad, was transferred and appointed as DG Directorate General of Intelligence and Investigation, Islamabad.
COMMENTS
Comments are moderated and generally will be posted if they are on-topic and not abusive.
For more information, please see our Comments FAQ