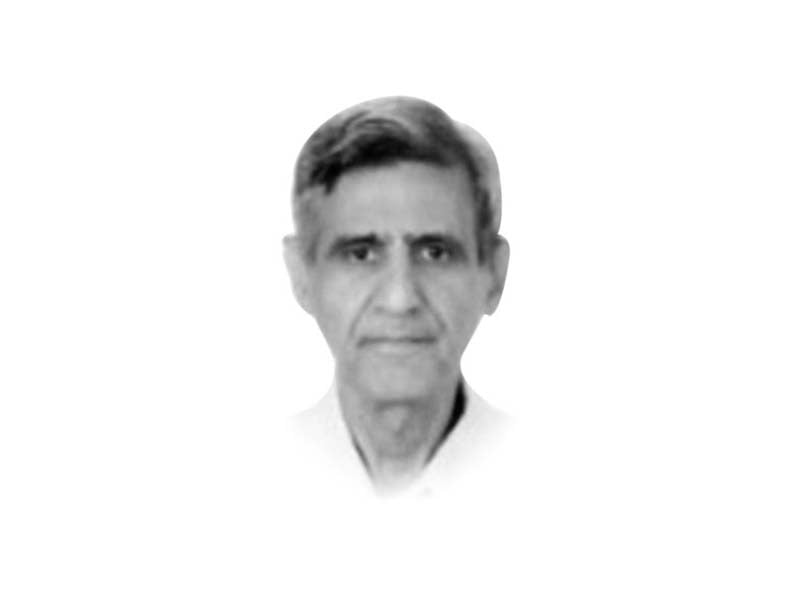 ---
The two yearly run-of-the-mill documents, Economic Survey of Pakistan and the Budget, are nothing more than a comedy of figures to make it sound like a play. In fact, chicanery is an appropriate expression for these deceitful figures cobbled up each year by our financial gurus who can make an elephant look like an ant and vice versa. Miftah Ismail despite owning Candyland could not sweeten the bitterness of the funding fathers (IMF) who have rejected the budget outright. They want Pakistan to provide a credible revenue plan and en block cancellation of all subsidies before knocking at their door for a staff-level agreement. Miftah can recite this verse by Mir Taqi Mir to vent his frustration: Bar bar us ke dar pe jata hoon; Halat ab iztaraab ki si hai. The other day Miftah was addressing some gathering, a part of which I heard on my TV screen. He was sounding so pessimistic and literally frightened of the economic turmoil leading to a possible default in the coming days that even Cassandra would have blushed listening to him.
It was outrageous to see Marriyum Aurangzeb a few days earlier on TV gesticulating with two fingers and vocalising the stress with a look of amazement on the sum of rupees two thousand for the poorest of poor as targeted subsidy in lieu of the unprecedented hike in the cost of fuel, gas and electricity which will bring a tsunami of inflation pretty soon. But then the government has relied on the recipe of Faraz: Ye bhi to ek andaz e ilaj e ghum e jan hai; Ai chara garo dard barha kyon nahi daitay. Ghalib has put the same thought somewhat more elegantly: Ishrat e qatra hai darya mai fana ho jana; Dard ka hadh sai guzarna hai dawa ho jana.
There are only a few figures that are sufficient to reveal the financial health of our country. If memory serves me right, I haven't seen a balanced budget as yet. The only question is: how big is the deficit this time? On a lighter note, let me quote what an ex-US president, Ronald Reagan, had to say while commenting on his deficit budget: "It has grown big enough to take care of itself." But we are not America that can print the dollars which is the fiat power for running the economy of the world, especially the Third World countries also known as dollarised nations. Pakistan is definitely a front runner.
The total external debt of Pakistan has swelled around $139 billion. I can't envisage our country repaying this even after decades from now. The best any government can do is to tighten its belt and consequently bridge the trade gap between exports and imports. But unfortunately our exports and growth are driven by our imports, and nobody has the wisdom and capacity to change this paradoxical situation in the presence of an elite capture in Pakistan. Miftah presented a budget without being booed and hissed due to the absence of any Opposition. So his budget speech was a scathing criticism of Imran Khan and PTI, and a grotesque glorification of PDM led by PML-N as the saviours of Pakistan. What a mockery of democracy in Pakistan!
It is shameful to see piddling amounts being earmarked for education, health, water, transport, electricity and many other social sectors requiring urgent development and reforms. Pakistan can never come out of the vortex of debt until the fault lines of economy are earnestly identified and dealt with a sense of direction and determination. Makeshift measures won't do unless the structural changes are made after clearing the heap of debris.
A regime change replacing PTI by PDM is no remedy. Nothing can work unless the model of the economy is aligned with the priorities of the country. It reminds me of this rubai (quatrain) from Omer Khayyam translated in English by Edward Fitzgerald: But helpless Pieces of the Game He plays; Upon this Chequer-board of Nights and Days; Hither and thither moves, and checks and slays; And one by one back in the Closet lays.
Published in The Express Tribune, June 18th, 2022.
Like Opinion & Editorial on Facebook, follow @ETOpEd on Twitter to receive all updates on all our daily pieces.
COMMENTS
Comments are moderated and generally will be posted if they are on-topic and not abusive.
For more information, please see our Comments FAQ