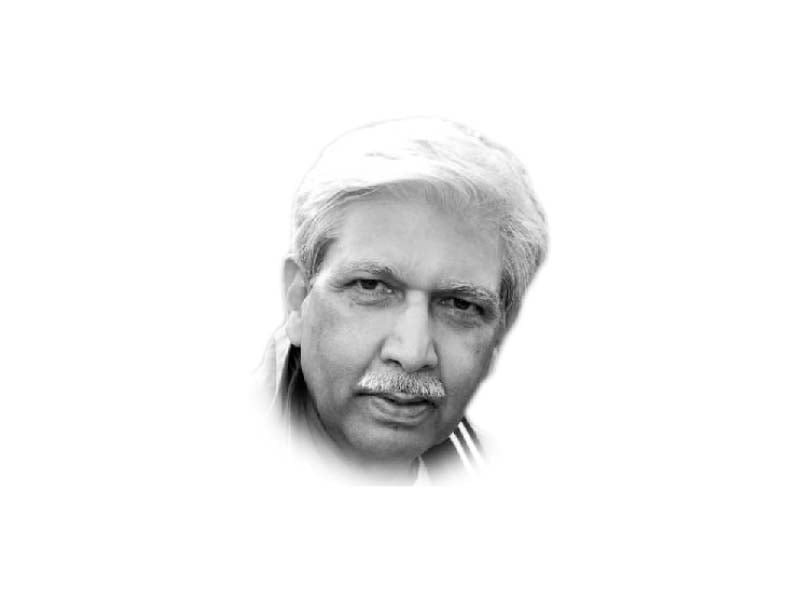 ---
Because the country is in a soup; the thickest possible. The debt pile is insurmountable. Simple math tells us we will need around 35 billion USDs to hold out in the next fiscal year which begins in earnest at the end of the month. The prognosis of economic performance is even more dismal. Most international agencies which rate economic potential hold us poorly and have downgraded us in recent weeks. The economy may grow (grow?) at 3-4 per cent, if at all. If input costs such as cost of energy into running industry or agriculture is becoming prohibitive who will produce and who will grow? Looks impossible.
Any growth will be nominal only and pushed up because of inflationary pressures which already sit at the point of bursting. The 35 billion will need to be borrowed and none may give it to us because we are already insolvent. Running the country, even if the external bills are paid, will only be possible on air. Say, by some ingenuity we are able to arrange the 35 billion payout, the debt stock will rise further needing a whopping 50 billion USD in the next fiscal year to retire the accumulating short and medium term debt and interest. One day, one year, this country will become insolvent, if it isn't already and we have somehow shielded behind one financial scaffolding or another. The truth is nigh; the end is near. We need to somehow put off the inevitable.
And that is why we need all to take responsibility and get all the help the political heads can, within and without. They need to agree that we stand at an abyss and just can't keep pretending that 'right kind of politics' will ultimately deliver us from this economic apocalypse. One, none has a trick in their repertoire to deal with the dismalness — all are as pedestrian and past masters only at rhetoric of which the gullible consume heartily — and two, together at least they might agree to listen to someone who may guide them with steps which are now imperative and inevitable. We don't want a 250 million, nuclear-powered country up in tatters when all control is lost. Imagine an explosion of this enormity.
And for one final time, NO, no politician has a clue of getting out of this inevitability. Period. They sell us their wares but they are devoid of the intellect needed to get the fifth largest country by population out of the woods. An IBA MBA will not do any longer nor a stint at a Bank or being a businessman or a clerk keeping accounts. They are good at subterfuge and rhetoric and storytelling and scoring brownie points but economic sense or prescription of an economy as sick as this is impossible. They need specialist care even if the hands that must implement belong to the politicians. And it isn't the job of one or two people that shall be the genius to guide this country through its morass but acknowledged and reputed minds in the field of economics who need to be hired on a permanent basis to a supra-body in a 'Council of Economic Experts' that must guide governments through the debilitation and beyond.
Here is the list of what this council of experts will need to grapple with: Somehow keep the economy afloat so that routine life and functions can continue, albeit with serious scaling down of the expenditure — and these will need to be detailed as implementable actions within all government offices and institutions: no free fuel or electricity, no free tea, no freebies, no official cars except from the pool and only for official function which must be prescribed, and more. This is to cut down excessively on the running expenditure of the government (550 billion PKR) to save for the lower and the deprived segments of the society with social safety nets and poverty alleviation initiatives, both in the short to medium term. Simply, we will need to live an austere life. Anyone wishing luxury must pay for it which too needs to be defined per our socioeconomic standards. Huge mansions from the colonial times or unnecessarily large land occupation in the guise of status for the highly placed must be taken away to raise state resource per its classification. Grow trees on those lands if not crops. Let our cities become greener. Conclusion: Live simply.
Energy debt alone is in the region of 2600 billion PKR. It just keeps adding. If the rate of addition is lower per annum (PTI claims it was able to bring it down to about 140 billion PKR annually) it is a moment of celebration. Ironic. But this pile along with the debt pile just keeps growing exponentially. The pervasive load-shedding is not because we don't have the capacity to produce electricity — on that count we are over prescribed — it is simply because we don't have the money to buy it. So we keep our lives and economic activity in hibernation with conveniently manufactured deception. Innovation is needed to pay off the accumulating debt from these two piles — borrowings and energy. The earlier we deal with it the lower shall be the accumulation and the easier will it be to cap the gaping hole.
Pensions, pays, perks and privileges now near a trillion annually. There are over a million federal government employees and a very large number adds to the pool of pensioners every year adding to the burden of payment. How shall this monster be tamed? We need an innovation here. What about the PSEs (Public Sector Enterprises)? Pensions and the PSEs gobble equal amounts (around 1100 billion) in a Black Hole with zero return to the economy. These are not assets, these are liabilities; especially the PSEs. Throwing good money after bad is poor economics. This must stop. We need to shed these unnecessary holdings and save further losses. And how about reducing the size of the government and its employees? World has moved on to more innovative ways of work in the last few years; when shall we make that transition and cut our losses? A country on the verge of bankruptcy cannot be the pervasive parking for engorging freelancers.
Land is another asset that needs to be reclaimed and preserved. It needs re-classification for maximum return and zoned for agriculture which must find renewed eminence. Water and its use must be conserved on priority. We need to produce more than we consume; then only can we be buoyant. This might come slowly but corrective and remedial steps can instill hope and refresh the promise this land carries.
A 12-15 member Council of Economic Experts from among Pakistanis across the economic landscape, home or abroad, with theoretical and practical knowledge of debt, tax, revenue, poverty alleviation, safety nets, water and agriculture utility, energy experts, strategy and above all economic wisdom needs to be instituted forthwith as a supra-advisory body with constitutional cover for a fixed term, renewable if needed, to serve through governments and ensure implementation of its policies till Pakistan recovers from its predicament of insolvency staring in its face. The politicians need a dialogue, grand or not, to accept they need help and institute it forthwith.
Published in The Express Tribune, June 10th, 2022.
Like Opinion & Editorial on Facebook, follow @ETOpEd on Twitter to receive all updates on all our daily pieces.
COMMENTS
Comments are moderated and generally will be posted if they are on-topic and not abusive.
For more information, please see our Comments FAQ