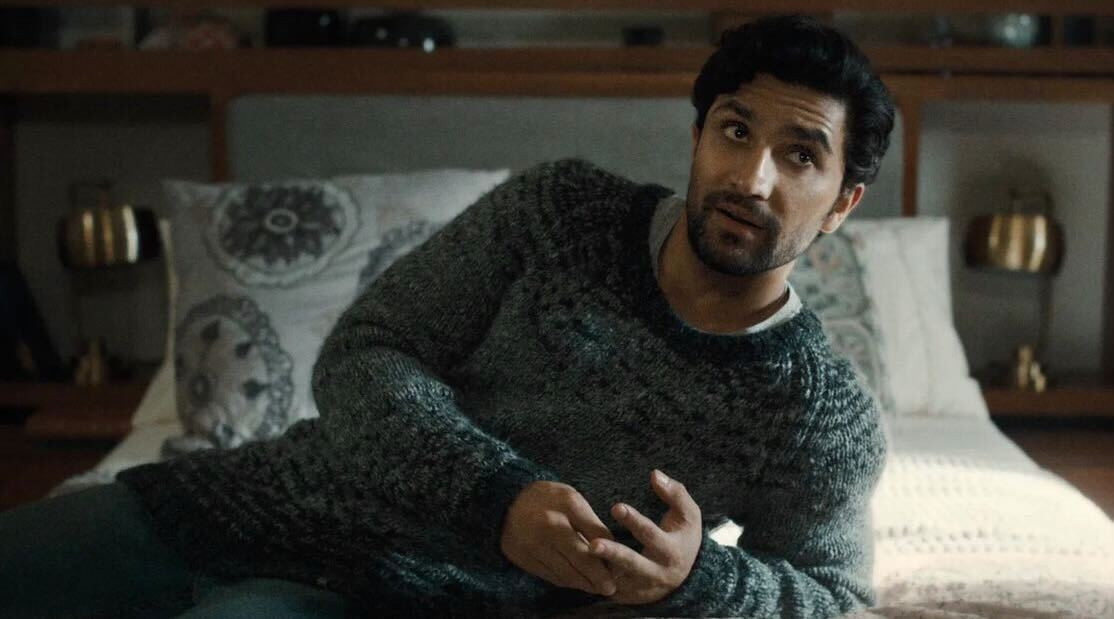 ---
Ahad Raza Mir gears up for the release of Netflix's 'Resident Evil' series based on a Japanese video game franchise. Starring Ukraine-born actor Mila Jovovich and Michelle Rodriguez alongside Mir, the show is set in the year 2036 when a deadly virus has taken over the world turning people into the undead.
However, fans were disappointed to not even have seen a glimpse of him in the first teaser. But the Ehd-e-Wafa actor had a surprise in store for all of us when he posted a picture of his character in the franchise on his Instagram account with the caption, "Hope this brings you some JOY," referring to the miracle pill in the Resident Evil franchise that can be used to cure depression but also contains the deadly T-virus that turns people into zombies.
The eight-episode zombie drama will start streaming on July 14th and will be a time-hopping survival thriller, with a group of youngsters fighting for their lives against a host of the undead.
The first trailer for the show was released earlier in May and Mir took to his Instagram to share it with the caption, "Nothing eventful ever happens in the peaceful New Raccoon City. The legendary franchise Resident Evil brings its battle for survival to Netflix on July 14th."
Aside from his roles in several successful Pakistani dramas, Mir has been active on the international theatre scene for a while, starring in productions of Romeo and Juliet (2014) as Tybalt and as Lennox in the 2015 adaptation of Macbeth.
He also bagged the titular role in the 2019 production of Hamlet: A Ghost Story with the International Shakespeare Company. He won Canada's Betty Mitchell Award for outstanding performance by an actor for his role as Hamlet. Resident Evil will mark his first Netflix project.
Have something to add to the story? Share it in the comments below.
COMMENTS
Comments are moderated and generally will be posted if they are on-topic and not abusive.
For more information, please see our Comments FAQ