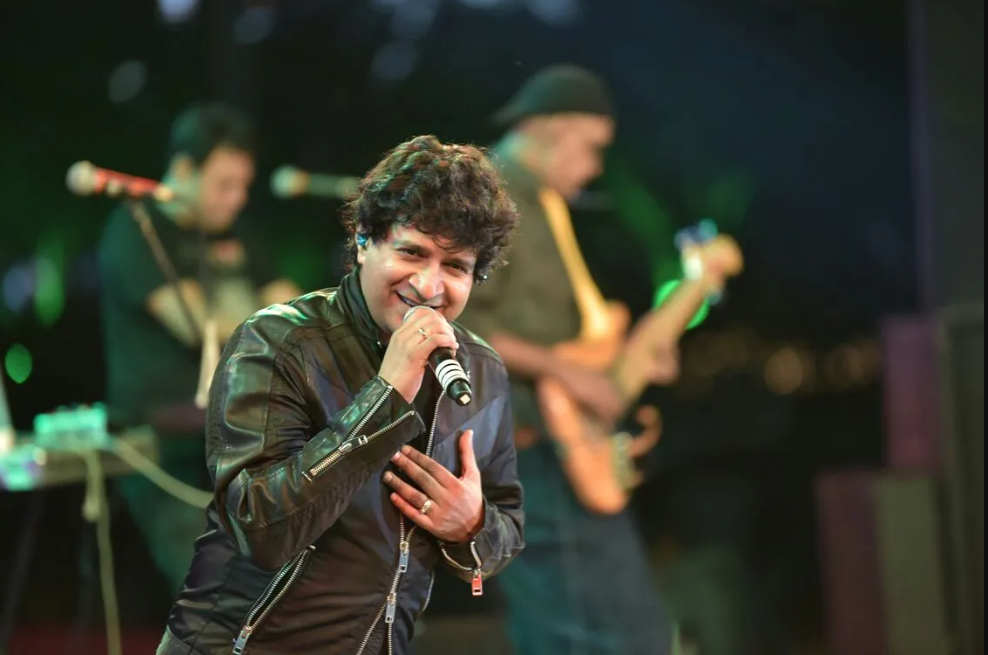 ---
Bidding farewell to KK is hard because he made 'alvida' sound so easy
KK was a youth icon and every track of his evokes an unshakable sense of longing.
---
KARACHI:
A regular Tuesday night was rather abruptly upended by a disturbing news: Krishnakumar Kunnath, popularly known as KK had passed away. Waiting for added sources to confirm the same felt outrageous. Waiting on confirmation about the passing of your childhood icon is unnerving, after all. But it wasn't long before the apprehension of KK's possible demise was replaced by the emptiness that dawned as it became clearer; he was actually gone.
There wasn't much of KK's music the world wasn't already familiar with. So, a dark gloomy cloud of grief soon poured all over social media, leaving most sulking in nostalgia while listening to his songs. Especially since hours before departing for his gig in the sky, KK had been on stage, singing Pyaar Ke Pal, among many of his other hits.
A video of the 53-year-old crooning, "Choti si hai zindagi, kal mil jaaye to hogi khush-naseebi" has been doing the rounds ever since. The song will forever serve a haunting reminder of how little KK's stay in the world was and how vast a catalogue he left behind. The playback singer had even shared snippets from the last concert of his life to his Instagram hours before his death. Live from Kolkata, KK had written, "Pulsating gig tonight at Nazrul Mancha. Vivekananda College, Love you all!"
Discovering KK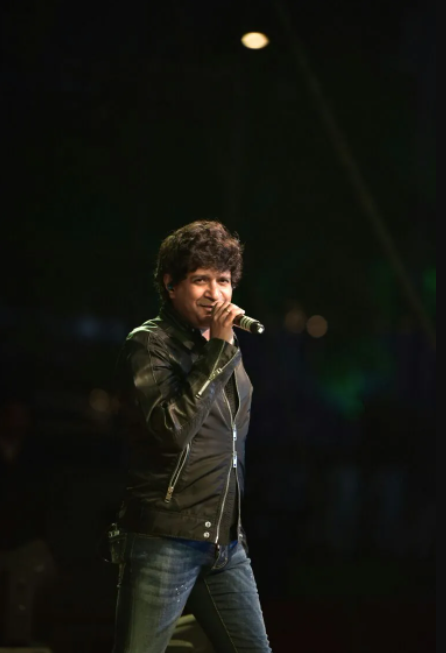 From the narrow alleys of Kashmir to the bustling markets of Punjab, the raging Mumbai to the always hustling Karachi, the Delhi-born artist touched places, people and hearts with tracks like Beete Lamhe, Dil Ibadat, Aankhon Mein Teri and Tadap Tadap. His is a collection tough to compartmentalise. Soaked in sadness or animated with joy, KK entertained various emotions and occasions. His songs could crack open a wound to instigate healing or pick at feelings carefully tucked away, never to be touched again.
The singer's voice had endured years of takes and re-takes. KK, who had never undergone any formal vocal training, began his career making jingles. In 1994, he submitted his demo tape to Louis Banks, Ranjit Barot and Lesle Lewis and was called in by UTV for an ad. In a span of four years, he sang more than 3,500 jingles across 11 languages. KK crowned Lewis as his mentor for giving him his first jingle in Mumbai. But destiny had bigger plans for KK, who wanted to be heard as opposed to being seen.
A youth icon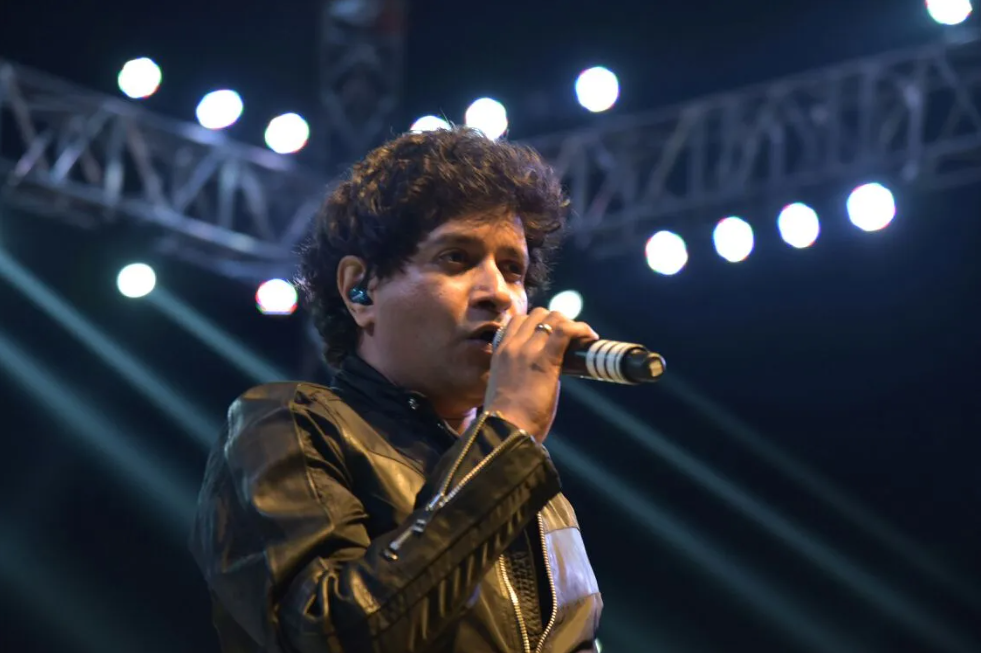 He was introduced as a playback singer in A R Rahman's Kalluri Saaley and Hello Dr, following which, he got his Bollywood break with Hum Dil De Chuke Sanam's Tadap Tadap in 1999. The song was gut-wrenching and KK's voice made it all the more painful. That very year, Sony Music arrived in India and was looking to launch an artiste. KK made the cut and came out with his debut album Pal. Its title track and the song Yaaron topped music charts, becoming anthems for school farewells. The budding star went on to receive a Screen Award in the best singer category for Pal.
Moving forward, KK lent his voice to numerous chart-topping Bollywood numbers including Kya Mujhe Pyaar Hai from Woh Lamhe, Khuda Jane from Bachna Ae Haseeno, Piya Aaye Na from Aashiqui 2, Mat Aazma Re from Murder 3, India Wale from Happy New Year and Tu Jo Mila from Bajrangi Bhaijaan, among numerous others. He even sang Tanha Chala, penned by Momina Duraid for a Pakistani TV show called The Ghost. The artist received six Filmfare nominations and a Filmfare Awards South.
Beete Lamhein (Gone Days) will forever be etched in the memories of school-going-teenagers-turned-adults who cried themselves to sleep at night with the track playing on repeat on broken earphones. But "Chand lambhaat ke vaaste hi sahi, Mushkura kar mili thi mujhe zindagi," will never sound the same. KK was a youth icon and every track of his evokes an unshakable sense of longing, even to this day. With Pal and Yaaron, he catered to a generation of listeners who'd grow up associating every goodbye with his songs. Thus, bidding farewell to him is perhaps even harder because he made Alvida sound so easy.
Untimely demise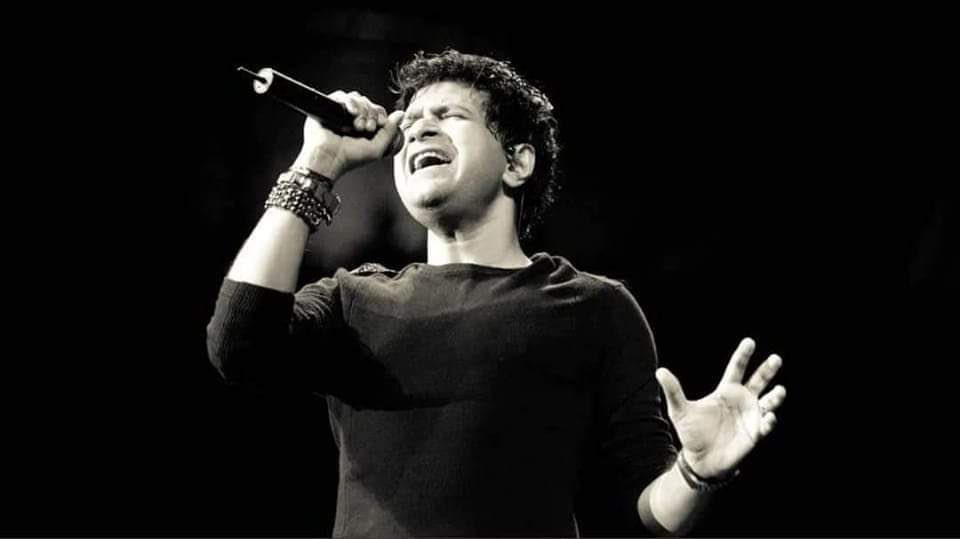 KK fell ill while performing at Nazrul Mancha, at a crowded indoor stadium in the eastern Indian city of Kolkata for Gurudas College's fest. He returned to his hotel in Esplanade and collapsed after which he was rushed to Calcutta Medical Research Institute (CMRI) at around 10:30pm, where he was declared dead. He was 53.
KK's post-mortem may give further clarity on his passing but according to primary sources, the singer suffered a fatal heart attack. His family is expected to take his mortal remains back to Mumbai. The ace musician is survived by his wife and two kids.
Have something to add to the story? Share it in the comments below.