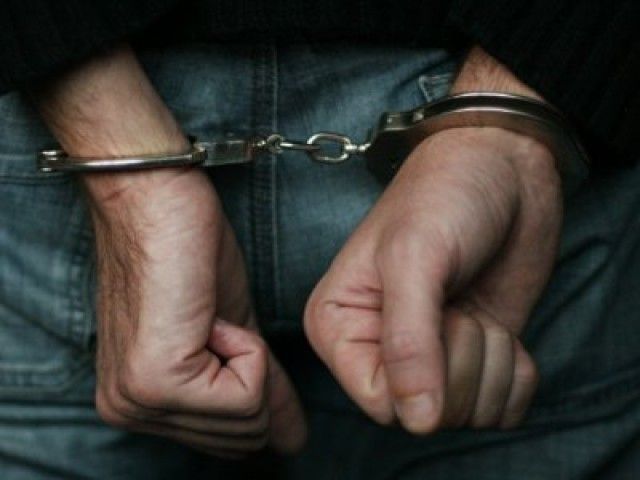 ---
RAWALPINDI:
Federal Investigation Agency's (FIA) cybercrime cell has arrested and registered cases against two Pakistani nationals, who were involved in illegal activities in Turkey.
As per details, the suspects were involved in human trafficking and they also used to secretly film women in Turkey and upload these objectionable videos on social media.
FIA took action against suspects Mohammad Junaid and Ameer Khan on the instructions of Prime Minister Shehbaz Shrif, who is on an official visit to the brotherly country.
The shameful act of the suspects brought shame to the entire Pakistani community. Both were deported from the brotherly country.
Read more: Pakistan 'genuinely' wants to increase trade relations with Turkey: PM Shehbaz
FIA officials said that interrogation of the suspects is underway and further revelations are expected in the case.
They said that crackdown has been launched against travel agents involved in human trafficking.
An FIA spokesperson said that no one will be allowed to damage the brotherly relations between Pakistan and Turkey.
Earlier, during a joint press conference along with PM Shehbaz, Turkish President Recip Tayyip Erdogan reaffirmed his country's support for the resolution of the Kashmir dispute.
Read more: Turkey reaffirms support for resolution of Kashmir dispute
President Erdogan said that Turkey supported Pakistan in its effort against all types of terror. "The fight Pakistan has against terrorism, I definitely believe, it will triumph in it..," he added.
The Turkish president also said that Pakistan had a critical position with regard to Afghanistan. "We have provided over four tonnes of humanitarian goods and food to Afghanistan. We will continue to cooperate with Afghanistan."
He hoped that the fraternal close relations and friendship between both the countries will be further strengthened, adding that his country is ready for it.