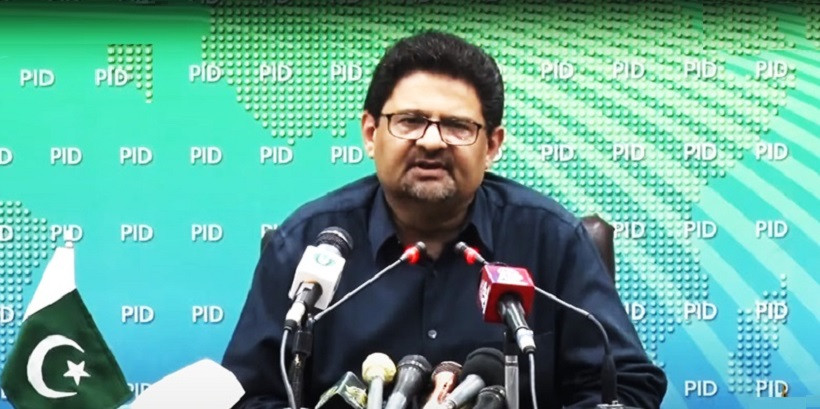 ---
KARACHI:
Federal Shariah Court's ruling to convert the entire banking system into Islamic is a step in the right direction, as the Shariah-compliant banking has paced up financial inclusion and holds the key towards prosperity and inclusive economic growth, remarked Finance Minister Miftah Ismail.
The court has given five years for the conversion. "Though five years is a very ambitious timeframe and perhaps will require a little longer," Ismail said.
He was speaking at the concluding session of a two-day conference on 'World Islamic Finance Forum 2022 (WIFF 2022) – Development of Finance Ecosystem for Global Prosperity' on Tuesday. The conference was organised by IBA Centre for Excellence in Islamic Finance (IBA CEIF).
The Shariah-compliant banking has not only convinced a large section of the society towards a formal banking system, but at the same time, the Islamic banking has provided required financing to the government at notably reduced cost which has saved billions of rupee in interest payment to the rulers.
"I think there is an effort to convert 35% banking to Islamic banking by next year or so," the minister said.
"We are working in the right direction. Our speed may be much slower than perhaps is warranted but … Pakistan as a country is moving towards a full implementation of Islamic finance banking system and Riba-free (interest free) banking."
People do not utilise banking services because they are not well off enough or for religious reasons. But those people who are out of the banking system because of conventional banking are unacceptable to them. So this means "(we) obviously leave out a large chunk of the population and therefore you sacrifice prosperity".
"For us to have inclusive growth means that we have to allow people to do non-interest banking and therefore this measure by the Shariah court is the step in the right direction."
Ismail said that conventional banks provided financing to the government through buying sovereign papers at a cost of 14.5%, but when the government sold Sukuk (Islamic-papers), the cost came almost 2% lower at around 12.5- 13%.
"So going Islamic way and selling Islamic paper was not just full of barkat (prosperity), but saved 2% to the government treasury," he said.
So Islamic finance allows people around the world to participate in banking and to participate in purchase of government papers and "that is something that we have ignored to date that there are many people who will do banking only if it is interest-free and Shariah-compliant", he mentioned. "When we just do conventional banking we ignore a large segment of the population, Islamic population, Muslim population around the world, including in Pakistan."
He said there is nothing to fear for Pakistani investors in the context of Shariah court ruling. The conventional bonds sold for up to 30-year would remain in place till their maturity.
"Shariah court has taken a very enlightened view on how to convert this. So it will be a gradual evolutionary formation from conventional to Islamic banking. That is going to bring greater prosperity to Pakistan."
"I have no doubt in my mind that it will encourage more and more people to become part of the modern economy, utilising both Islamic banking instruments and Islamic Takaful (insurance) instruments."
The State Bank of Pakistan (SBP) acting Governor Murtaza Syed said Islamic finance is widely recognised as one of the fastest growing segments of global finance.
"Islamic economic system focuses on providing decent and prosperous lives for all human beings and ensuring that everyone has a minimum level of welfare. The inherent characteristics of Islamic finance are aligned with sustainable development and prosperity without any doubt."
Islamic fintech is exactly in line with the central bank's vision of digitalisation and financial inclusion, he said.
According to the global Islamic fintech report 2021, the Islamic fintech market size for OIC countries stands at $49 billion in transaction volume. "Now, today this only represents about 0.7%of the global figure but it is projected to grow at 20-21% to $128 billion by 2025". Globally, it is seen that artificial intelligence, robotics, blockchain and other advanced technologies have slowly found space in the banking world.
Published in The Express Tribune, June 1st, 2022.
Like Business on Facebook, follow @TribuneBiz on Twitter to stay informed and join in the conversation.
COMMENTS
Comments are moderated and generally will be posted if they are on-topic and not abusive.
For more information, please see our Comments FAQ