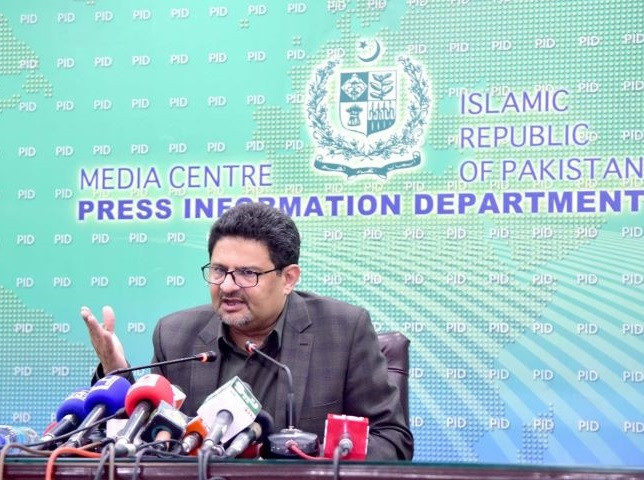 ---
Finance Minister Miftah Ismail on Sunday rejected statement that the government had imposed a ban on industrial raw material, saying that it was only extended to luxury and non-essential goods.
The finance minister took to his official Twitter account to clarify claims made by a citizen that the import ban is on raw materials used to make sanitary pads.
"One of the two companies producing these pads (that account for 84% of sanitary napkins produced locally) has warned they may eventually have to shut down without the raw materials needed to make the pads," the social media user wrote.
In a series of tweets, the citizen voiced concern over the danger to women's reproductive healthcare.
"I don't know if @PMLNHealthCare and @MaryamNSharif realise this, but the majority of girls/women in this country use pads. One of the 2 biggest suppliers of pads in this country shutting down will be a healthcare AND economic crisis," she wrote, adding that women resorting to the use of rags was unsafe, unsanitary and kept women at home.
Taking notice of the issue, Shaza Fatima Khawaja, a member of the National Assembly, responded to the claims, "Hey! I'm looking into this."
Read FBR takes notice of seizing 'luxury items' from travellers at airports
The MNA allegedly took the matter up with the finance minister who clarified that there was no ban on imports of raw materials. The minister said, "There is certainly no ban on sanitary pads or diapers (or their raw materials), which are obviously essential goods."
The minister stated that the government would issue further clarification on the import ban, which has been subject to controversy.
On May 18, Prime Minister Shehbaz Sharif gave the go-ahead to a temporary ban on the imports of around three-dozen goods -- essential and luxury items -- but refused to slap regulatory duties to curb imports.
As a result, representatives of different importers, distributors and retailer organisations expressed concern over the ban on imports, calling on the government to introduce a fuel management plan, which could save $240 million per annum.
The ban also triggered protests by pet owners, retailers, veterinarians and importers against the ban on import of pet food, asking the chief justice of Pakistan to take notice of the situation.
Subsequently, on Saturday the federal government revoked the import ban on certain items including pet food and energy savers, the Ministry of Commerce said.
COMMENTS
Comments are moderated and generally will be posted if they are on-topic and not abusive.
For more information, please see our Comments FAQ