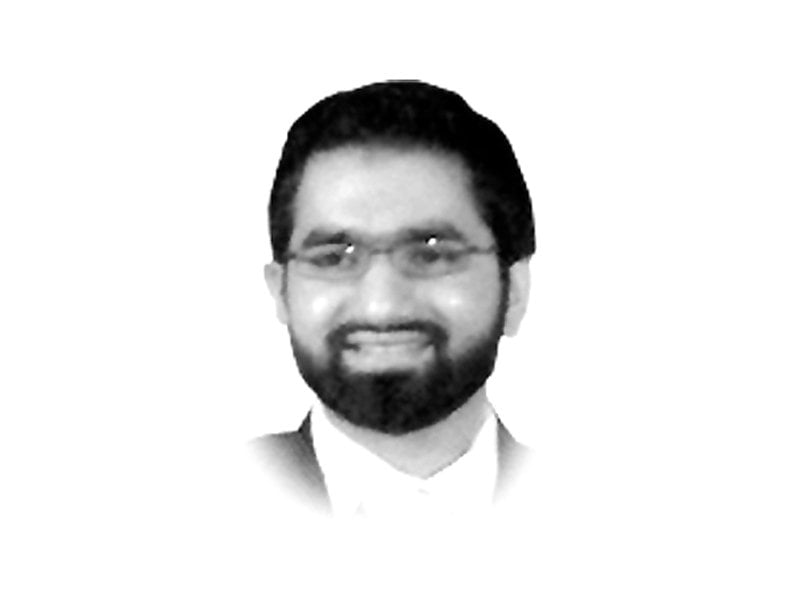 ---
What is the core difference between PTI and PML-N's economic management and decision-making? PTI blamed PML-N for the economic mess they inherited but took responsibility for hard medicine (economic chemotherapy) and owned difficult decisions, even when they were politically unpopular. Meanwhile, PML-N is also currently blaming PTI for inheriting an economic mess but not taking any action or ownership one needs to take in government. Blaming is good politics and making sound economic decisions is good governance. A party in government needs to do both.
Let's unpack the economic mess they both inherited and then dive into their decision-making. To simplify, PTI's core challenge in 2018 was inheriting an unsustainable current account deficit with the country standing on the brink of dollar default, while PML-N's core challenge today is reversing fuel subsidies. The first two years of PTI's government were very hard for our economy. That's because PML-N gave a sick Pakistani economy gasping for breath (read dollars) to Asad Umar in the emergency room.
The primary challenge was a current account deficit of $20 billion thanks to Dar's fetish for keeping the rupee artificially overvalued versus the dollar. An artificially high rupee meant it was cheaper to import things than to produce them in Pakistan or export goods. Hence, our industry hollowed out, exports actually declined during PML-N's tenure and imports we couldn't afford thrived, bringing us to the verge of bankruptcy when PTI took over.
PTI took politically unpopular but wise decisions to correct these sins, including the painful devaluation of the currency. The idea was they would rescue the economy first, then stabilise and then put it on the path to growth. Halfway through stabilisation, Covid-19 hit. Despite the pandemic though, Pakistan clocked in growth at over 5% over the last two years. This was so good that PML-N argued last year that the numbers had been fudged by the PTI government, only to validate growth numbers this year after overthrowing the PTI government.
This doesn't mean PTI didn't commit economic sins of its own. Chief among them was a generous but unsustainable fuel subsidy earlier this year. Ostensibly, this subsidy was given to save Imran Khan's government but now that the government has fallen, the subsidy is hanging like a noose around PML-N's neck and paralysing economic decision-making via debilitating fear. PML-N should rightly blame PTI for an unsound economic policy but then take ownership and be decisive, even when it's hard, much like the actions PTI had to take after coming into power.
Now, my PML-N friends will argue that PML-N is actually part of a coalition PDM government and it's unfair for them to own all the hard decisions, unless the boys can guarantee that they can stay in power for one and a half years and besides, it's too early to judge PML-N's economic performance. Let's unpack these arguments one by one to evaluate where they have merit and where they're spinning.
Is PML-N part of a coalition PDM government that came to power through a deal with the boys to topple Imran Khan? Yes. Does that mean this is an excuse not to take hard economic decisions? No, this is what government and governance is for. In fact, you had the perfect opportunity to blame Imran Khan 100% for the fuel subsidy and reverse it on day 1. You didn't. You dilly-dallied. Flew to Saudi Arabia, London, UAE and now own the charged political football that is the fuel subsidy. That's not just bad economics, it's bad politics too.
The comeback argument here is no one expected Imran Khan to be able to mobilise popular, passionate support that he has been able to deliver. And now the boys must provide re-assurances and own hard decisions. This is rich coming from a party that advocated for a limited role for the boys but more importantly, if you couldn't take the decisions, why on earth would you pull a vote of no confidence against Imran Khan when you could have made him take these tough decisions and extract a political price? PDM's economic indecisiveness is an outcome of a dramatic political miscalculation and the people of Pakistan will pay a heavy price for it.
Published in The Express Tribune, May 29th, 2022.
Like Opinion & Editorial on Facebook, follow @ETOpEd on Twitter to receive all updates on all our daily pieces.
COMMENTS (1)
Comments are moderated and generally will be posted if they are on-topic and not abusive.
For more information, please see our Comments FAQ